One feature of using cloud services is that a lot of work is put in the service provider's hands. Learn more about the impact of cloud adoption.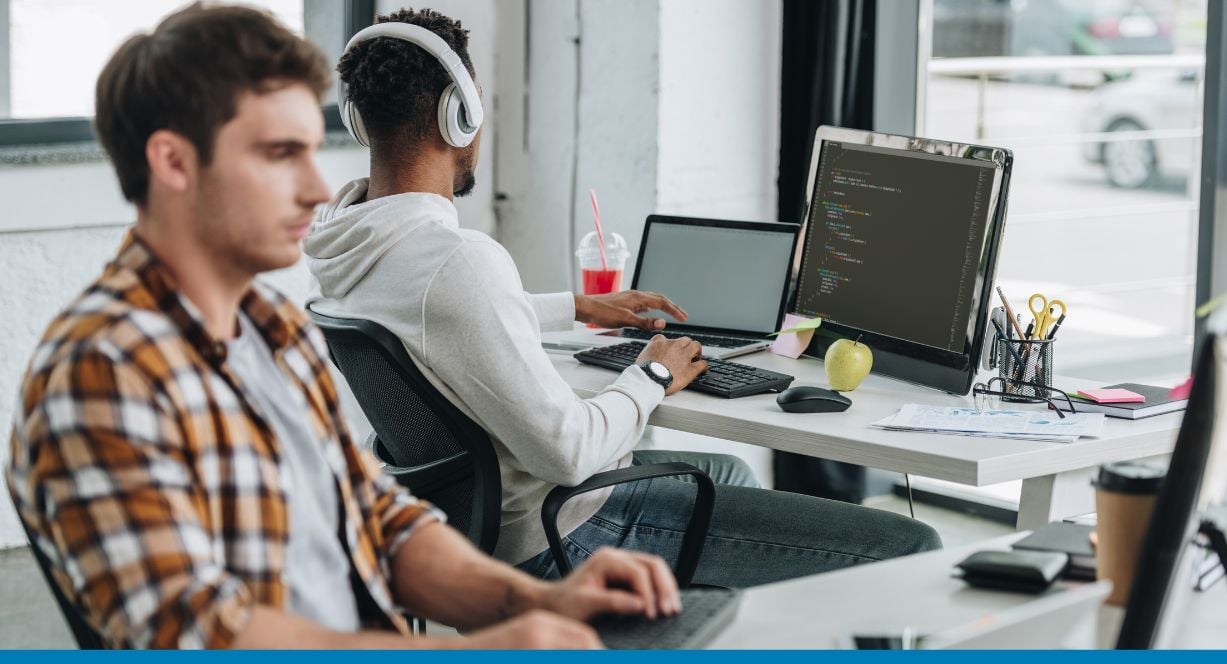 As your government agency migrates its digital services to the cloud, will your job as an IT specialist be replaced by a server farm?
One feature of using cloud services is that a lot of work is put in the service provider's hands. Daily tasks like server maintenance and security monitoring are passed from the in-house tech team to a third party.
Is this something to be feared or celebrated? Let's look.
Why Is Everything Headed to the Cloud?
Every aspect of our lives is being digitized, or at least beginning to involve some sort of technology. Government services are no exception.
Because of the increasing expectation for responsive online access, agencies are driven to perform a "digital transformation." This then drives the need for enhanced infrastructure, such as advanced server technology. Enter cloud hosting.
Here are a few reasons cloud hosting is the answer to digital demand:
Increased response speed: Traditionally, getting more server space or new hardware requires a lengthy provisioning process—but not in the cloud, where resources can be "spun up" in minutes. This is especially useful in an emergency where your agency must react quickly to provide a new service.
Increased innovation:

The ability to make changes quickly allows you to experiment with new ideas. Your growing list of competing priorities can now be worked through more quickly with small, short trials of potential solutions. Test ideas quickly, get feedback, and move on to the next project.

Application resiliency: Many cloud applications are seamlessly updated and upgraded by the vendor, meaning a) you don't have to do this yourself, and b) your software contains new features and improved solutions, often in line with the community's evolving demands.
Remote work is real: COVID-19 proved that the internet enables your team to work from wherever, whenever. Hosting your services in the cloud makes remote access more reliable because your servers will have 24/7 monitoring, so your people and your integrated applications are always connected.
What Will Happen to the IT Specialist Role?
There's no risk of agencies not needing their IT team anytime soon, but individuals will need to develop new skills to help manage their agency's journey to the cloud.
Cloud security: While your cloud provider should have strong security, you must understand concepts like cloud data lifecycle, cloud application security, vulnerabilities, and risks.
Database management: You can benefit significantly from developing your query language skills. Your agency collects and stores huge amounts of data, and while applications generally provide user interfaces to easily access and work with the data, knowing how to pull and manipulate it using queries is useful.
Cloud deployment and migration: Software vendors and technology consultants such as Vision33 have the skills to safely and properly move your applications from a server to the cloud or from one cloud service to another. However, some understanding of what's involved will ensure your projects run smoothly.
Integrations: A digital transformation means moving all your data and processes onto computers and servers, which requires adopting and connecting multiple programs and applications. Doing so unlocks huge value, but managing so many moving parts can get tangly.

That's why understanding how integrations work—and utilizing a powerful born-in-the-cloud integration platform as a service (iPaaS) solution such as Vision33's The Saltbox Platform—goes a long way in keeping up with the pace of technology. Your existing systems will talk to each other, and you can quickly connect new "best-of-breed" apps as they become available.
The Modern IT Specialist
Today, many IT specialists aren't so much "specialists" as they are "generalists in a specialized area." Handling 24/7 support for their organization, updating and maintaining systems, and keeping track of data are all critical responsibilities best handled by an individual with a broad understanding of enterprise technology.
If you're in this role, you're in an excellent position: You know a lot about your agency's regulations, policies, security, the needs (and quirks) of staff, and much more. You can take advantage of the changing landscape to suggest and test solutions suited to your community's unique needs.
The forces driving a digital transformation are pressuring your agency to do many things for many people. As someone who understands both the technology to meet these demands and the culture of the people making those demands, you can provide solutions and get things done faster.
The cloud is revolutionizing how governments serve their communities. IT specialists are a critical player in this revolution—and their importance will only increase.
If you'd like to work with a partner who understands the needs of government and its IT professionals, please reach out to us for a conversation.