Your agency's move to the cloud is inevitable. And the sooner you get started, the better. Here's the best way to kickstart your agency's cloud adoption.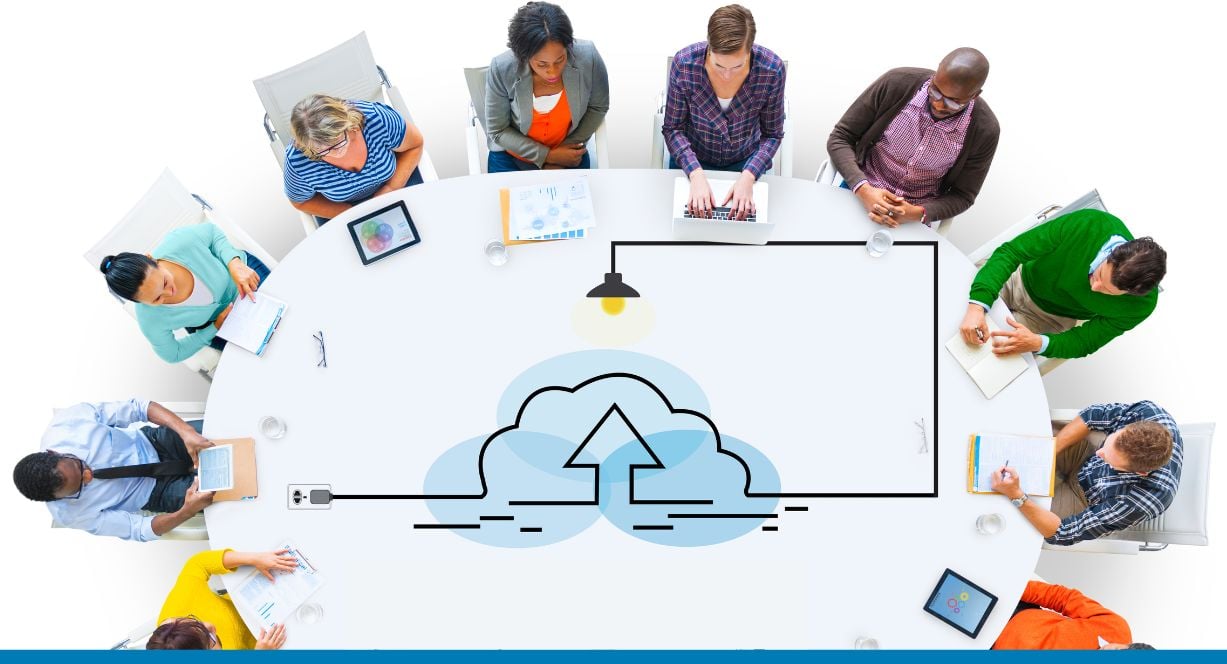 You've read the articles, watched the webinars, and gotten the memo: Everyone is moving to "the cloud."
Everyone, it seems, except government.
Government isn't like the private sector, where companies can take risks and choose which stakeholders to give attention to.
It takes longer to change foundational infrastructure in government, and there are security and privacy needs that require close control of on-premise ("on-prem") servers and databases.
But your government agency's move to the cloud is inevitable. And the sooner you get started, the better.
Cloud Reliability
The cloud is the foundation upon which modern technology must be built. Why?
One reason is that people demand reliability, which means 100% uptime.
There are many reasons your server might go down – and the cloud can fix all of them.
Cloud Scalability
A common reason for your server to go down is a sudden surge in traffic. Consider the many instances of government servers crashing as residents tried to schedule vaccination appointments.
A cloud hosting environment is "scalable." This means the resources (bandwidth, memory, etc.) you need in any circumstance can be mobilized instantaneously.
Did your entire population wait until the last minute to pay their property taxes?
A cloud solution can handle a sudden, massive spike in traffic. Your on-prem server, not so much—it's been optimized for the daily trickle of building permit applications and service requests.
Cloud Security
Another unfortunate cause of downtime is hacking. The rapidly increasing complexity and frequency of cyberattacks are overwhelming in-house IT departments.
Today's cloud hosting services are designed and overseen by specialized experts who protect your applications with the highest-level, most up-to-date security protocols.
Cloud Support
There's another reason your agency is moving to the cloud: Everyone else is.
It's not about keeping up with the Joneses. It's about software vendors ending their support for your legacy, on-prem applications.
That isn't a bad thing! It's likely your vendor is moving to the cloud too, and that comes with benefits.
In addition to scalability and security, cloud solutions (or SaaS—software as a service) have another amazing feature: They're always up to date.
That's right. SaaS solutions are subscription-based, and because upgrades and patches are applied to the application, you get them automatically.
Under a SaaS model, your "legacy systems" will become the latest version—forever.
As the world becomes faster, more connected, and more digitized, a move to the cloud is inevitable.
What are you going to do about it?
You Have Options
Now you're convinced cloud is the way to go. But also a little nervous!
Don't worry; you don't have to move everything at once.
Your move can be gradual and designed to suit your agency and its needs. But you must start somewhere!
One option is to start with "lift and shift," where you take one application running on your server and move it to the cloud.
Or you can make your next software implementation on the cloud.
Then, when you have a presence, however small, on the cloud, you've opened the door to moving and subscribing to other cloud-based (or even "born-in-the-cloud") applications.
You'll likely have a mix of on-prem and cloud solutions for a while.
In fact, you can explicitly choose a "hybrid cloud" solution, where some of your software stack remains on-prem indefinitely while others move to the cloud.
It's critical—and challenging—to keep your software stack interacting with each other through this.
Kickstart Cloud Adoption With Integration
Fortunately, Vision33 can help.
Not only have we been consulting in the government technology sector for over two decades, we have a powerful, born-in-the-cloud product that connects all your software apps.
It's called The Saltbox Platform, and it's an integration platform as a service (iPaaS) solution. We designed it specifically to create, manage, and maintain connections between software of any kind, in any environment, with an intuitive, low-code interface.
Learn More
To learn more about Saltbox and how it can kickstart your agency's cloud adoption, check out our engaging, on-demand webinar below!