Today's customers are savvy, they want top experiences at every touch point. Here's what you need to consider for your omni-channel strategy.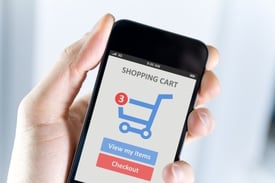 In today's dynamic mobile environment, customers have come to expect personalized, consistent experiences across all sorts of different touch points. Because of this, an omnichannel customer experience is essential for standing out above your competitors.
When you deal with empowered customers, you're not judged for what you sell, but rather the overall journey you create to connect clients and products. So if omni-channel is the way to go, what should the foundational elements of your innovative strategy be?
A Seamless Experience
It's difficult to retain a customer's attention in an information-overloaded world. So consistency is key to retaining loyalty, say customers. Customers can search for product information on a site, check out reviews on social platforms, engage with your company at the point of sale and opt to receive push notifications on smartphones. Every part of the journey needs to be consistent and complementary. You need to be providing a seamless experience no matter the device or channel used.
The Customer Journey Map
89% of customers stop doing business with a company when they have a poor customer experience. An omni-channel strategy based on what customers really want and how they connect with your brand and offerings at every step of the process is what you need. "How" and "Where" become more important than "What". A customer journey map is a complete framework that helps you understand how to plan your strategy and adapt it in real-time.
Clear Key Metrics
Still not sure what customers want? Luckily different touch points can arm you with heaps of customer data gathered from social media, wearable technology, mobile apps, E-Commerce, websites and more. Leverage these insights to garner a greater understanding of how your customers interact with your business and make purchases.
The Age of the Customer
We all know that the customer is king. The biggest challenge is to attract and retain loyalty. Thanks to the Internet, customers can get information and choose from infinite suppliers. This means that price is no longer the driving factor. Nor is the product.
This may seem like a conundrum, but if you aim at relevance, the first step to creating a customer-centric omni-channel strategy is to create a powerful digital customer experience. Aim to convert on every possible channel.
To learn more about how you can create a omnichannel retail experience for your customers, download the SAP Business One for Retail brochure.