Here are five reasons SAP Business One is the preferred ERP solution for growing businesses—and why you should consider it for your business. Learn more.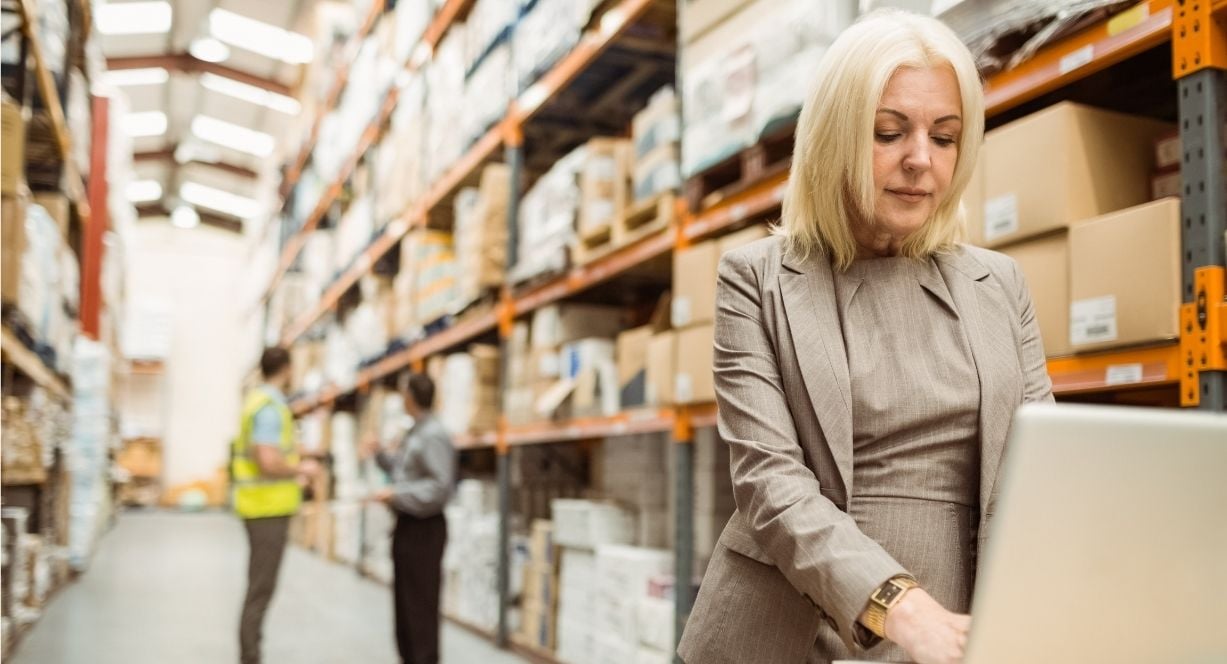 Your small business isn't so small anymore, and that's good. But as you add locations, warehouses, product lines, or an online store, you'll find your small business accounting application can't keep up.
Realizing you've outgrown basic software like QuickBooks is the easy part. The hard part is finding new technology. You want a solution that saves time, automates processes, streamlines operations, and allows you to focus on tasks that deliver value and generate revenue.
An enterprise resource planning (ERP) solution fits the bill, but there are many options on the market. How do you know which one is right for you?
At Vision33, we live and breathe SAP Business One because of its ability to help growing businesses attract new customers, increase revenues, improve productivity, and gain a competitive edge. Here are five reasons SAP Business One is the preferred ERP solution for growing small and midsized businesses—and why you should consider it for your business.
An All-In-One Solution
SAP Business One connects the core functions of your business, including accounting, finance, sales, inventory, manufacturing, human resources, and customer relationship management (CRM). Your business's most valuable asset—its data—is captured in one centralized location, eliminating siloed databases and providing immediate visibility across your entire operations. Powerful reporting tools give you anytime, anywhere access to real-time information so you can make fast, confident decisions.
A Seamless Connection
Small business accounting applications are difficult to integrate with your other critical applications, which means you're constantly re-entering data in different places. SAP Business One easily integrates with an endless list of applications, including Shopify, WooCommerce, Salesforce, ShipStation, and Amazon Fulfillment. With the ability to transfer data at lightning speed, you'll eliminate finger-cramping manual data entry and mistakes.
The Power of the Cloud
Powered by Amazon Web Services (AWS), SAP Business One Cloud is an affordable, integrated ERP solution that scales as your business grows, allowing your business to run in real-time and drive profit. You can also take advantage of a multi-tenant environment (MTE), a cloud space where your business shares the SAP Business One software with other customers but has its own database(s). MTE is a recent innovative approach that's quick to implement, easy to use, and affordable.
Self-Service Convenience
Imagine the time you could save and the phone calls and emails that would disappear if your employees, customers, and vendors could help themselves. Portal solutions are web-based add-ons that seamlessly integrate with SAP Business One, extending your data and providing self-service convenience.
An employee portal allows your employees to see the SAP Business One data they need, with you in control of the presentation, content, and functionality of what each employee views. A customer portal lets your customers view invoices, pay bills online, look at their sales history, place new orders, track deliveries, review quotes, and check open service calls. A vendor portal allows vendors to see when you're running low on their stock and when it's time to place an order.
Scalability
As your business grows, SAP Business One grows with you. Its flexibility adapts to your business processes, not the other way around, which means SAP Business One is the only business management solution you'll ever need.
Learn More
Our experts have compiled an SAP Business One Info Kit full of solution briefs, videos, and demos so you can get essential information in one place. Access it below!