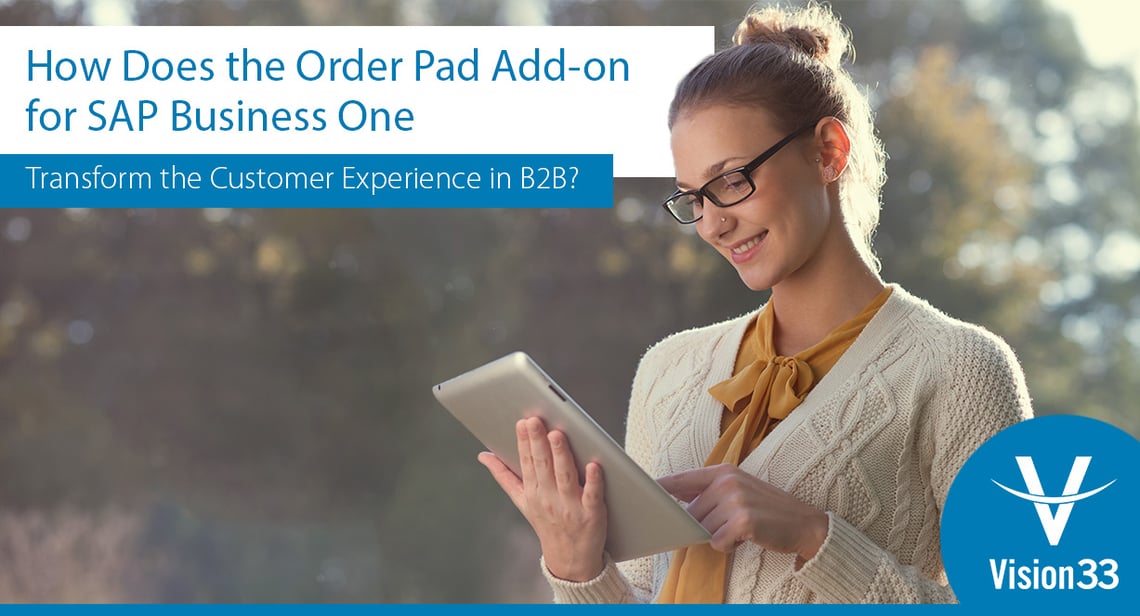 When Apple's Steve Jobs unveiled the iPad in 2010, people's lives were irrevocably changed. The convenience of tablets, smartphones, and other mobile devices has ushered in a new era of business to consumer (B2C) services, including fast, multi-tab internet browsing, more options for media consumption, useful apps, and improved online shopping experiences.
Meanwhile, the business to business (B2B) shopping experience has lagged. At their core, business customers – food and beverage companies, wholesale distributors and manufacturers, etc. – are also consumers. There's no reason they wouldn't appreciate a better customer experience when doing business with your company.
Transform the B2B Customer Experience
That's the reason we created our Customer Portals for SAP Business One. They offer personalized self-service features that allow your business customers to retrieve their account information through the convenience of a web browser.
Building on that idea, we've introduced an add-on to the Customer Portal: the Order Pad. The Order Pad allows you to offer the type of modern customer experience your business customers enjoy in their online shopping.
Give your customers the tools they need to access the information they want – outside business hours when they can't sleep while they're waiting for their next flight. Whenever, wherever.
What's in it for Your Business?
The Order Pad reduces the daily customer inquiries that drain your employees' time and energy. Personalized service is becoming more popular, but it comes with the opportunity cost of being unable to focus employees on more productive tasks. Instead, they're hampered with tedious customer account maintenance. Meanwhile, your customers are dissatisfied with waiting for answers to simple account questions.
The Vision33 Customer Portal Order Pad add-on for SAP Business One offers your B2B customers a modern shopping experience, empowering them to be more self-sufficient. It also increases order and payment accuracy and saves time and energy, ultimately making your job easier so you can focus on growing your business.