What's the most strategic thing you can do with the business pause caused by COVID-19. Read the article to find out.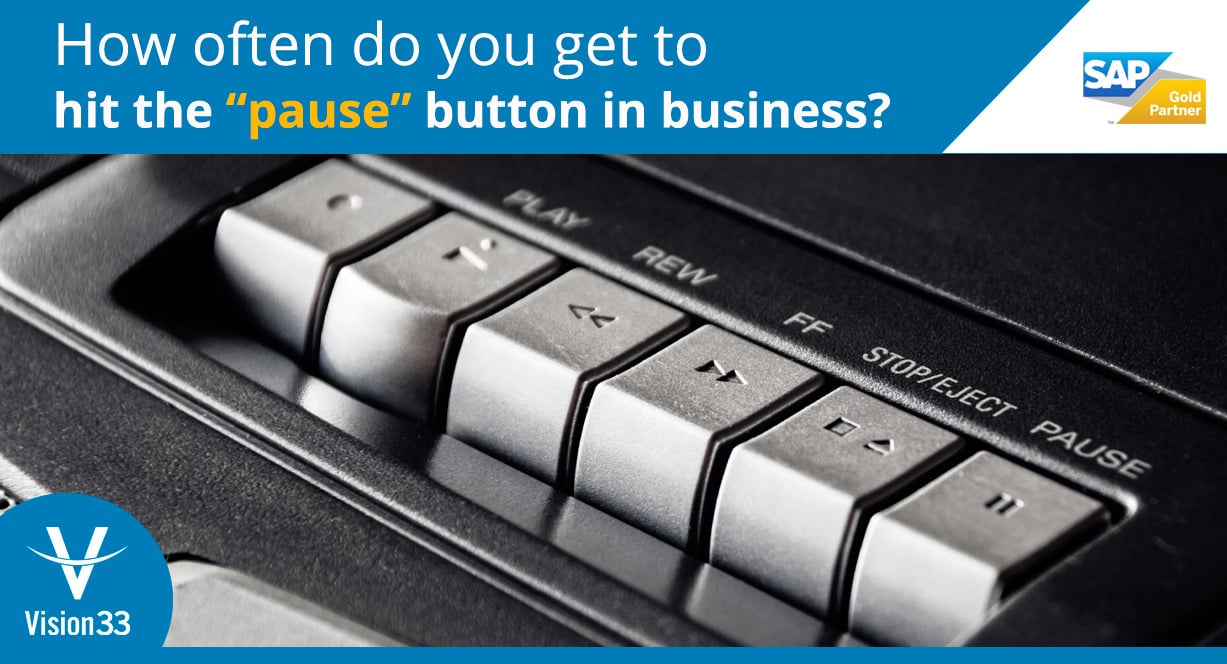 Three weeks ago – just 21 days – most of us were running at full speed. Good employees were hard to find. And many businesses were just too busy to consider taking on a major project like shifting their IT infrastructure to the cloud or changing major mission-critical software systems.
And then, seemingly out of nowhere, the world hit the pause button.
Structurally, our world is pretty sound. War hasn't ravaged production. Banks haven't closed their doors. The underpinnings of the economy are mostly stable. And the smart money will bet that the government and support systems in affected areas will catch up with this dreaded virus, despite its running start.
It's the need for physical distance between people that has paused us – for a time.
Question: If your business was in a good place three weeks ago, what's the most strategic thing you can do with this pause?
Answer: Address the critical things that were holding you back from greater success when everything was going well.
Get your team together (virtually, of course) and rewind the clock. Get everyone into the pre-COVID-19 mindset. Where were the challenges?
Production?
Shipping/receiving?
Understanding demand and forecasting where orders would come from?
Supply chain and inventory?
Reporting?
HR?
Talk it through. Build a list of issues, challenges, and wishes. Which issues, if you solve them now, will position you to be a stronger, more nimble company when the pause moves back to play (and maybe even fast-forward)?
It sounds self-serving (and it is), but you'll likely see that your core systems (like ERP, financial, WMS, IT infrastructure, integrations, and eCommerce) need a refresh. We've watched many of our customers experience successful, explosive growth because they had the systems to support it (read some of their stories here).
So, this pause.
It's an excellent opportunity to spend time evaluating new products and your software requirements. There will be downtime during everyone's day. Using the challenge and wish list mentioned above, create lists of features you need in a new product and what you want to see as you evaluate solutions. If you do the prep work now, the later purchase and use of a product like SAP Business One will be faster and better.
If you can, implement new software while business is slow. Spend time now, so when the pause is over, you're quicker than the next guy at getting up to full speed (and can move even faster than before).
(And if you are in the middle of a systems project, accelerate it. Use the slow-down to get the hard work of the new system finished. If you are working with a consultant, it is likely they suddenly have extra capacity. Use it now and get it all done faster.)
We're realistic – we know most companies don't want to make major decisions with long-term implications right now. But that doesn't mean you shouldn't spend this time engaging with salespeople and consultants who can help you chart the fastest way to improve your business when it gets back to full speed.
Give us a call or drop an email. Let's talk about what we can do now to plan for "play."