Choosing the right ERP solution requires careful consideration. Explore SAP Business ByDesign versus SAP Business One for your industry.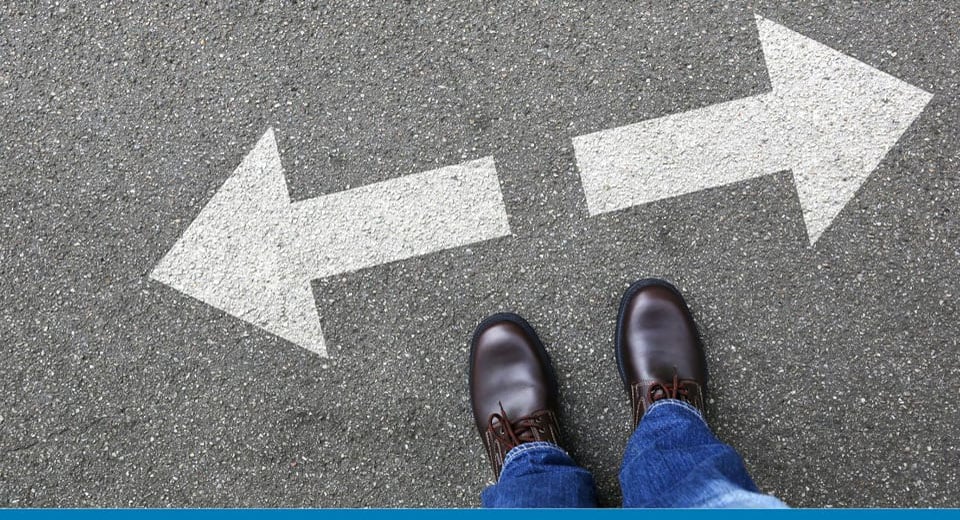 SAP is a world leader in business solutions for small and midsized enterprises (SMEs), offering a range of technology to meet the needs of businesses in every industry. As a pioneer in technology, SAP has designed some of the most robust enterprise resource planning (ERP) solutions on the market. The company believes SMEs deserve technology that helps them compete with businesses of all sizes.
But with so many options, how do you know which is best for your business?
ERP giants SAP Business One and SAP Business ByDesign are both business solutions that help businesses scale and grow—but the solutions' differences are worth evaluating during your decision-making processes.
This blog summarizes each solution's unique benefits so it's easier to choose the best solution for you.
SAP Business ByDesign
Cloud-based solutions are becoming popular with businesses that want to run online, and SAP Business ByDesign is an affordable, comprehensive cloud ERP solution.
SAP Business ByDesign allows fast-growing SMEs to manage critical business areas with a single, unified solution. With SAP Business ByDesign, businesses can manage financials, human resources, projects, customer relationship management (CRM), the supply chain, and more.
Because it runs in the cloud, SAP Business ByDesign keeps organizations connected, enabling employees to work and collaborate anytime, anywhere, from any device. Scheduled updates that run in the background ensure you always have the latest software with no disruptions.
SAP Business ByDesign is the right solution for you if your goal is extending your ERP reach. This software allows users to connect every business process across the organization through a single platform using proven best practices. With streamlined end-to-end processes, users can expect to boost profit margins, increase efficiency and productivity, and improve organizational transparency.
Company Size
SAP Business ByDesign works for organizations with at least five users but is ideal for SMEs with 10-1,000 users looking to scale.
Deployment Options
SAP Business ByDesign is delivered on a public or private cloud hosted in one of SAP's world-class data centers. The deployment can be done in phases, allowing customers to adapt the solution as they grow.
Industries
SAP Business ByDesign is perfect for the professional services, manufacturing, distribution, HR, IT, consulting, software, construction, medical, pharmaceutical, and service industries.
SAP Business One
If you're using a basic accounting solution that doesn't provide enough financial control and want to take charge of your business and grow on your terms, SAP Business One may be the ERP solution for you.
SAP Business One provides clear visibility into your entire organization so you can use data to grow your business. Easily track finances, accounting, and inventory management with one easy-to-use solution that captures real-time data in a centralized location so you can make fast, informed decisions.
SAP Business One gives users control over their organization's access to critical information and streamlined workflows that promote transparency into company data, financials, and performance.
Managing cash flow, controlling budgets, and monitoring costs are easy with SAP Business One's intuitive dashboards and accurate reporting based on company-wide data. Integrated reporting and real-time analysis features give users purchasing and inventory control, enabling businesses to optimize purchasing practices and control costs.
This powerful solution focuses on giving you ultimate control over your business and integrating a range of business processes into a single solution to improve overall business performance.
Company Size
SAP Business One works for organizations with at least one user but is ideal for SMEs with 5-50 users that have outgrown their basic accounting solution.
Deployment Options
SAP Business One is available on-premises or powered by Amazon Web Services (AWS) in the cloud.
Industries
SAP Business One is perfect for the manufacturing, distribution, trading, retail, eCommerce, and service industries.
SAP Business ByDesign vs. SAP Business One
This blog is merely an overview of details to consider when shopping for your next ERP solution—there's much more to research before making your final decision.
For more about how these solutions help businesses in specific industries grow, please read our SAP Business One and SAP Business ByDesign info kits. They offer information about critical features, industry verticals, and more so you can find the best solution for your business.