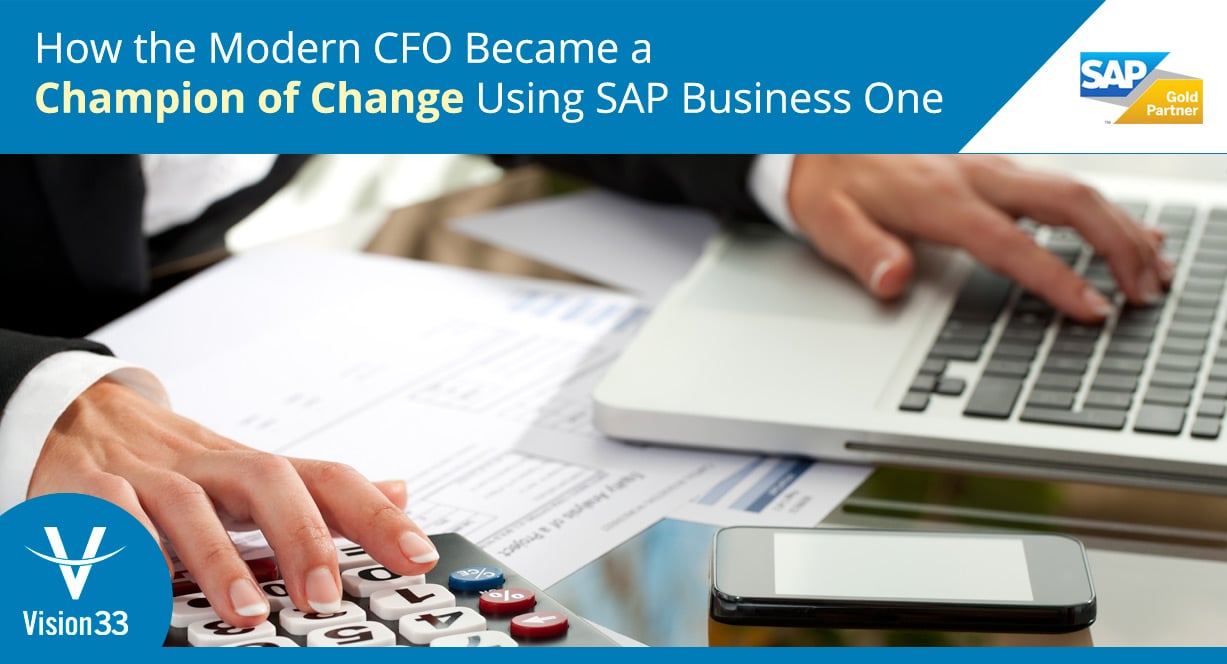 Today's Chief Financial Officer (CFO) is a technology evangelist; one who recognizes the impact that data-based insight can have on enterprise strategy and growth. In recent years, the adoption of enterprise resource planning (ERP) solutions has empowered financial managers to become an essential voice in key decision making for their company. Increasingly, senior management rely on the CFO to help identify emerging markets, evaluate growth opportunities, and look for new areas for investment. Today we look at how the modern CFO became a champion of change in the organization.
From Traditional to Transformational
The traditional CFO's focus used to be on controlling costs and monitoring a company's cash flows, using static spreadsheets and paper reports. However, enterprise technology has co-evolved with the CFO. Now that ERP solutions like SAP Business One are sophisticated enough to provide CFOs with real-time access to critical business data, the CFO has become a driver of corporate strategy. The modern CFO can steer the company in a profitable direction based on data-driven insights on cash flow across every department.
SAP Business One is the solution of choice for CFOs because it provides a complete set of tools to help manage and streamline an enterprise's financial operation. For the finance manager, SAP Business One offers the ability to conduct banking activities including processing bank statements and payments, as well as reconciling accounts. It is also possible to manage cash flows, track budgets, and compare actual versus planned to see where the business stands at a moment's notice.
Total Control of Your Finances
The application arms the CFO with comprehensive accounting and financial functionality including:
Accounting – Automatically handle all key accounting processes, such as journal entries, accounts receivable, and accounts payable.
Controlling – Accurately manage cash flow, track fixed assets, control budgets, and monitor project costs.
Banking and reconciliation – Quickly process reconciliations, bank statements, and payments by various methods including checks, cash, and bank transfer.
Financial reporting and analysis – Create standard or customized reports from real-time data for business planning and audit reviews.
Designed for small to midsized enterprises (SMEs), the SAP Business One solution provides comprehensive support for each functional business area; integrating each in a single application. This is important for financial managers that provide strategic level analysis to senior management.
For the CFO, the benefit of adopting SAP Business One is easily understood; it enhances their role as a financial manager. With advanced data analytics and reporting, financial managers can provide more value to their organization by guiding the management's strategic decision making. To learn more about SAP Business One, access the SAP Business One information kit.