The food and beverage industry is experiencing rapid changes. Find out how SAP Business One can support your business while navigating this new normal.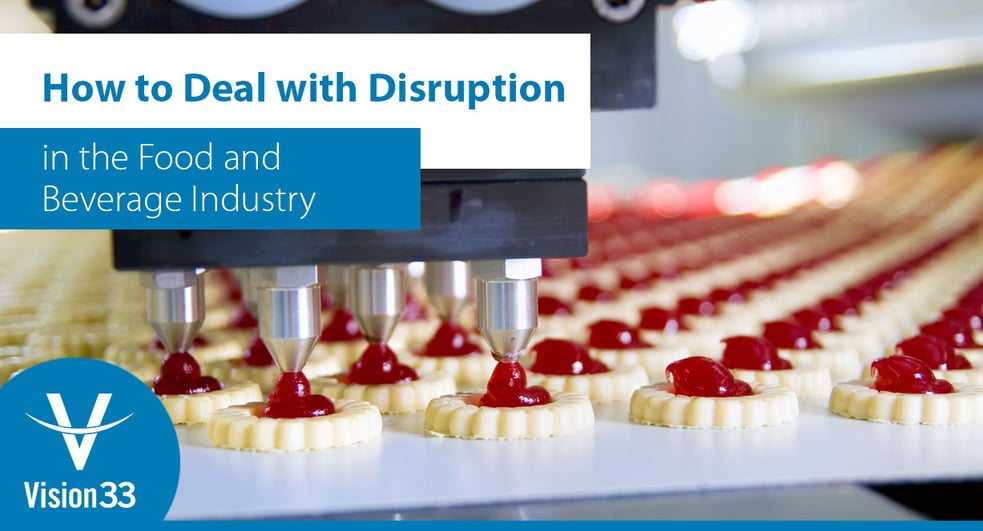 So far, 2020 has been a whirlwind. Just a few months ago it was business as usual for the food and beverage industry, with businesses operating at full speed. The pandemic quickly changed that. The challenges that have stemmed from COVID-19 has shown us just how important it is to understand our supply chain. The way customers shop and consume is different – and the way we serve them has been ultimately affected.
Understanding the Big Picture
At-home consumption has increased, while out of home consumption has significantly decreased. Restaurants have been closed, and many are offering curbside takeout. This shift in demand has disrupted supply chains and forced businesses in the industry to pivot how they operate. They need to be more efficient and find creative ways to get their products out to the market. Companies are changing how they do business, and the companies that supply them must also change. From top – down, the supply chain has been affected.

Food and beverage businesses need to understand the challenges facing them. They need to know where their ingredients are coming from, where their products are going, who are their alternate suppliers and what alternative sales channels are available. Getting a better handle on inventory management, limiting wastage, managing order fulfillment, and better understanding lead times can help companies plan and make the strategic decisions necessary to stay ahead.
Looking Towards the Future
So how do they keep up? How can food and beverage businesses emerge on the other side of this pandemic? Having the right business management solution in place can allow companies to be agile and give them the real-time data they need to be flexible in their decision making. As restrictions begin to lift, and businesses begin to open, it is unclear exactly how this will impact consumer behavior. While there are still many questions surrounding the industry, what we do know is that it will look very different then it did before the crisis. Businesses need to innovative – and quick to respond. The right technology can help companies navigate this new norm – and drive their business forward.

To learn more about the challenges impacting the food and beverage industry right now, and how technology can support, check out this eBook "Navigating the New Supply Chain – How Food Manufacturing Businesses are Dealing with Disruption".