Use these tips (and our on-demand webinar) to improve your government agency's licensing, permitting, and inspection processes with the AMANDA platform.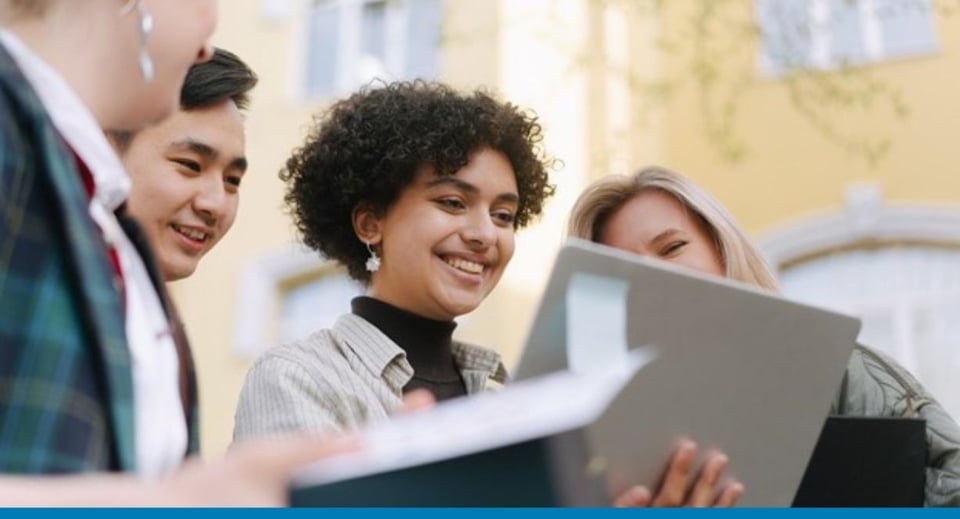 "If you build it, they will use it." If only it were that easy!
After so much effort setting up your AMANDA platform, you might be dismayed to hear things like, "We built this, but it hasn't solved our problems."
The truth about large-scale government IT implementations is that thanks to their complexity and how they often change how people work, they feel like a waste of time and money.
But don't fret! There's a lot you can do to unlock your AMANDA installation's potential. A few simple steps can get you back on track and reignite the excitement in your agency's digital transformation vision.
Remember Why You're Doing This
Why did you implement a licensing, permitting, and inspections platform?
It was probably to improve efficiency and effectiveness. Before, staff did most of their work with paper, spending too much time inputting information, encountering too many mistakes, and making too many errors.
Technology can help solve these problems. A platform like AMANDA lets your team collect more reliable data, makes everything more accessible, saves time, and prevents miscommunication by automating tasks.
That was the goal when you first embarked on this journey—and it's still possible! Remember that as you work to take your software to the next level.
Are You Using Amanda As Intended?
Is your team still doing a lot of their work manually, on paper, and recording only a few details in the system? Maybe you implemented AMANDA years ago, with the best intentions, but today it's just a glorified document management system.
A good idea is to review—with your users—what AMANDA was built for. There's incredible out-of-the-box functionality they could use, if only they knew.
Instead of filling out paper forms and then typing the (sometimes illegible) data into AMANDA, make sure staff use the digital application process from the beginning. And if they're still processing applications using emails and phone calls, it's time to use the built-in workflows.
Remind them that instead of guessing at the next steps, employees receive step-by-step directions in AMANDA. Add a comprehensive view of their tasks, and their jobs will feel less like work and more like progress.
To get started, watch our short AMANDA Workflow Demo video—maybe you'll pick up a few ideas to implement today!
Identify Common Issues
When you explore why people aren't using or benefitting from your AMANDA implementation as expected, note people's specific issues.
For example, you might learn there are often errors in the data that's being input. Why is that happening? Is it because they're reading from handwritten forms that could be digital? Or maybe the fields aren't labeled clearly and need new names or helper text. Both are easy fixes in AMANDA.
An issue we've encountered with some clients is that staff are inputting data in a generic "comment" field instead of using the individual fields. This makes the files harder to organize and search, which limits the software's usefulness. Ask staff to use the fields as intended, or ask which fields they need, if they aren't there.
Another way to get staff to use the system is to focus on teamwork. By encouraging the use of workflows that involve multiple team members (for example, reviewers and inspectors), people will rely on each other to take steps in the system to help get their work done.
Another great teamwork-related prompt is to use the "assign" feature on comment fields. When one team member wants to bring attention to a task or issue in AMANDA, they can leave a comment and assign it to another person. That person will be notified of the comment, encouraging them to look and participate in the process.
Sometimes people don't use the software simply because no one prompts them to. That doesn't mean you have to send out daily email reminders to log into AMANDA, though! It might just mean setting up automatic task assignments so they don't have to search for work to do.
Give Power to Others
An incredible feature of AMANDA is that it enables you to empower others. Are you tired of calling IT to build your monthly reports? Is your staff sick of typing in handwritten inspection results? Do you wish citizens would submit fewer incomplete permit application forms?
You can solve these issues by putting the power in the hands of those best suited for the job.
Build Your Own Reports
A common reason for an agency to implement a software solution is to track data and then report on it. How many invoices are outstanding? How many applications do we receive each month? How many inspections are scheduled today?
These questions can be answered in reports, which typically require specialized software and database queries to create. AMANDA provides an intuitive search feature and the ability to save the search criteria. These saved searches become "Ad Hoc Reports" that staff can build quickly and use continually—no need to knock on the busy IT department's door.
Track Data in the Field
Your inspectors are also busy. Inspections are a critical component of permit approval, and tracking all the required activity can be challenging. Giving your inspectors the easy-to-use AMANDA Inspector App for the field can help them stay on top of their list, perform all the required steps, and record violations without having to reference bulky code manuals.
If you implement this digital tool and encourage your inspectors to work it into their routine, everyone in the organization—and the public you serve—will benefit.
Empower the Public
Everything your government does is to serve the community. However, that doesn't mean you do everything for them! Putting some power in people's hands can speed up processes and prevent costly mistakes.
By implementing a Citizen Portal, residents and businesses can apply for permits on their own time instead of having to come to the front desk during office hours. Better yet, by inputting their details into a digital form, the data goes directly into your database, so your staff doesn't have to spend time re-typing text.
Another benefit of a public portal is that, as an agency, you can help applicants submit accurate, complete forms. By setting fields as "required" and including helpful tips, you can avoid wasteful back-and-forth discussions as staff try to track down data to process an application.
The AMANDA Citizen Portal allows the public to keep tabs on how their application is progressing through your internal workflows. This gives peace of mind that they haven't been forgotten and can even speed things up by enabling them to quickly answer questions or provide extra details that otherwise would have required a phone call or email chain.
Watch Our On-Demand Webinar for a Refresher
Even if you've taken the major step of implementing a solution like AMANDA, you still need people to use it! That's why it's helpful to remind your team of what's available to them.
If you'd like to see the ideas above—and others!—in more detail, please watch our on-demand webinar, Maximize Your Government Back-Office Investment.