Owners in the food and beverage manufacturing industry are beginning their digital transformations by implementing ERP solutions like SAP Business One.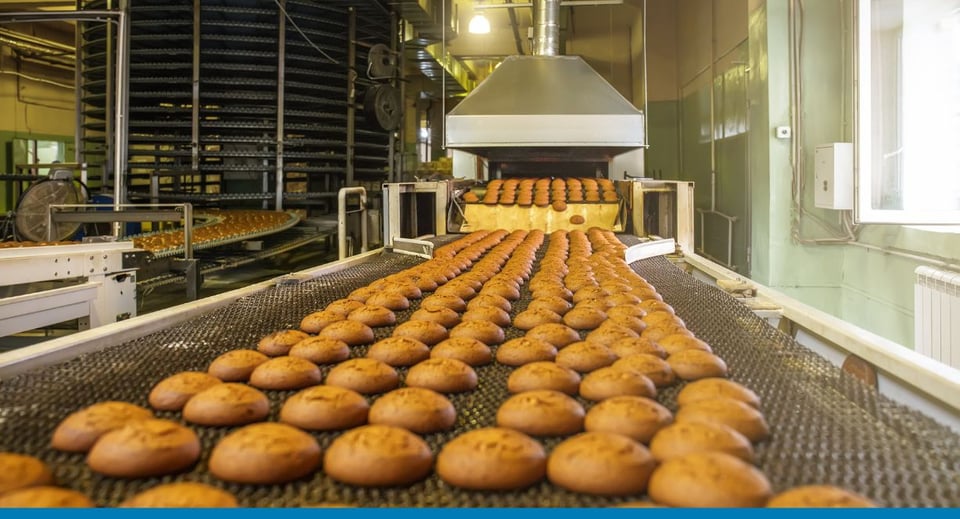 This post was updated in January 2023.
The demands on food and beverage manufacturers make it increasingly difficult to earn and maintain consumer trust. Consumers don't like waiting, and you want to offer great products and deliver them on time. But that's easier said than done.
How can your food and beverage manufacturing business navigate new economic conditions, keep up with the competition, and earn lifelong customers?
Let's start by examining the top four challenges facing your industry.
Supply Chain Complexity
Your products travel through a complex global supply chain where even a minor disruption can wreak havoc. Although most food and beverage businesses know their first-tier suppliers, many lack insight into subsequent tiers and smaller suppliers, making it difficult to determine where ingredients are sourced or how those ingredients are processed.
The pandemic showed us how critical it is to know where ingredients come from, where products are going, and which suppliers and sales channels we can use as alternatives. Without total visibility into an altered supply chain, you're vulnerable to legal and financial risk and damage to your brand.
Business Growth
As businesses in the food and beverage manufacturing industry grow, many offer their consumers lower-quality products. Geographic expansion, new warehouses, and additional headcount can lead to information disconnects and incidents, including inadequate inventory and missed delivery windows, that result in unhappy customers. For example, fresh produce and other perishable items require a sharp eye to get inventory out the door before it spoils.
Contamination and Recalls
High-profile contamination and food recalls can significantly affect your food and beverage manufacturing operations. You must be able to track your products as they leave the warehouse and enter the supply chain, automate and streamline collaboration with thousands of stakeholders, respond quickly to changing regulations, and share your non-standardized data with supply chain vendors. Most importantly, you must manage recalls while maintaining daily operations.
Food Fraud
With organic, gluten-free, vegan-friendly, and eco-labeled food products commanding premium prices, food fraud is becoming more common. Some struggling businesses intentionally cut corners by diluting, mislabeling, substituting, or tampering with products. Food fraud negatively affects sustainability, nutrition, animal welfare, and human rights—relevant, timely issues many consumers care about. Traceability is vital for avoiding the damage caused by dishonest suppliers or those who unknowingly distribute fraudulent products.
Conquering Food and Beverage Challenges With Technology
It's impossible to overcome these challenges without the right technology. Outdated software and disconnected systems can't give your food and beverage manufacturing business total visibility into the supply chain and the real-time information you need to make fast, confident decisions.
What can help you overcome these challenges is digital transformation. Digital transformation is making your business run better by using technology to create new—or modify existing—business processes, culture, and customer experiences to meet changing business and market requirements.
Savvy food and beverage manufacturers are beginning their digital transformation journeys by implementing robust enterprise resource planning (ERP) solutions like SAP Business One to bring every aspect of their businesses together one one easy-to-use platform.
SAP Business One provides everything food and beverage manufacturers need to perform core business functions effectively, including:
Inventory and supply chain management
Quality control
Process automation
Ingredient tracking
Cross-functional reporting
Batch control/traceability for regulatory compliance
Learn More About Food & Beverage Industry Challenges
Download our free eBook, Six Ways to Promote Consumer Trust in the Food and Beverage Industry, to learn more about navigating your changing industry and how powerful technology can help.