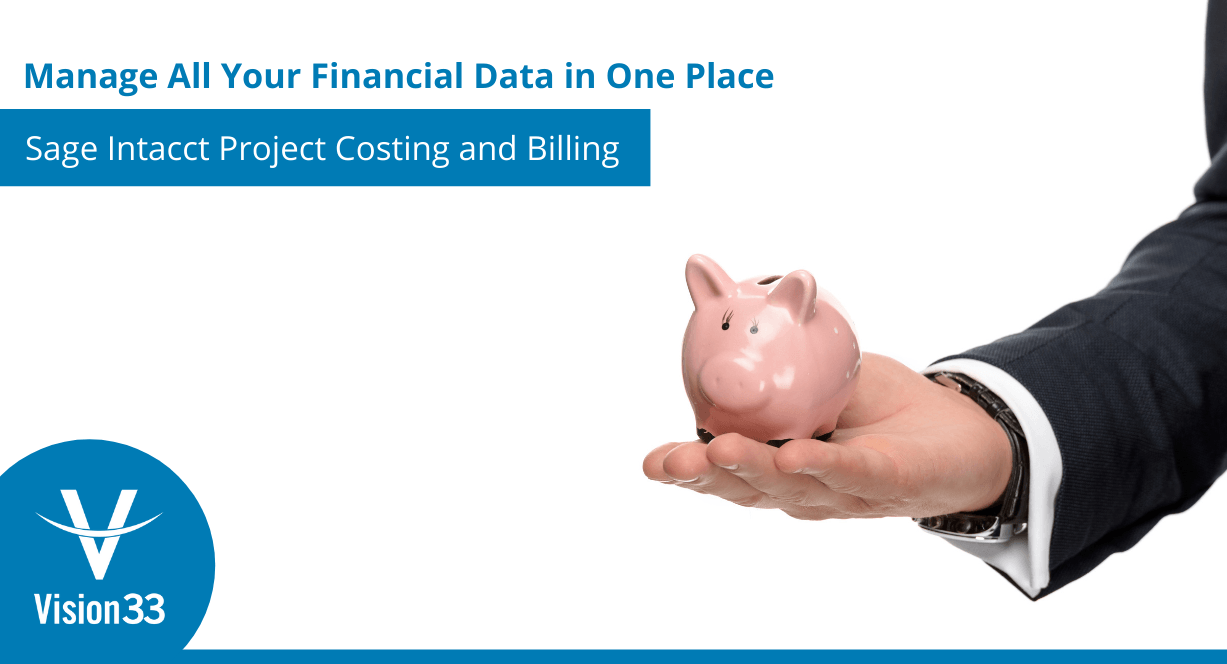 Tracking your project financials, contracts, and resources can be complicated and time-consuming, especially if you're using multiple applications and spreadsheets. You're also making expensive mistakes by copying and pasting and wasting time on tedious data entry – time that would be better spent on strategic planning, innovation, and preparing for continued growth.
Luckily, there's a better way to manage your financial data. With Sage Intacct Project Costing and Billing, all your critical financial information resides in one place. With real-time information at your fingertips, you can start and finish projects on time, manage costs, and ensure profitability.
Here's how Sage Intacct Project Costing and Billing will set your projects up for success.
Plan Your Projects Intelligently
Because Sage Intacct Project Costing and Billing shows the actual costs of previous projects, you can quickly create intelligent estimates that improve project margins. You can also integrate Sage Intacct Project Costing and Billing with your other mission-critical applications, allowing you to see what's in the pipeline, coordinate schedules and materials, and convert estimates into projects without having to re-enter information.
Optimize Project Workflows
Sage Intacct Project Costing and Billing makes it simple to keep your projects on schedule with time tracking and cost management tools. You can also share vital project information online with your team to keep them in the loop. And with all your data in one place, you won't have to scramble to answer questions about project progress.
Automate Billing and Revenue Recognition
Billing isn't easy when your project information is scattered between systems. With Sage Intacct Project Costing and Billing, automation makes it a breeze to produce project invoices in the correct format, using the right terms and amounts. Revenue recognition is separate from billing, and calculations and postings are automated based on milestones, schedules, or percentage complete.
Make Confident Decisions with Actionable Insights
Sage Intacct Project Costing and Billing's role-specific reports and dashboards give you instant visibility and a single source of the truth about your projects and their financial information. You can easily provide company executives and stakeholders with up-to-date information about job status, major milestones, and invoices.
Learn More
For more information about why project-based businesses choose Sage Intacct, download the datasheet below.