Read this blog post to learn how your manufacturing business can manage made-to-order specifications real-time with an enterprise resource planning (ERP) solution like SAP Business One with the Beas Manufacturing application.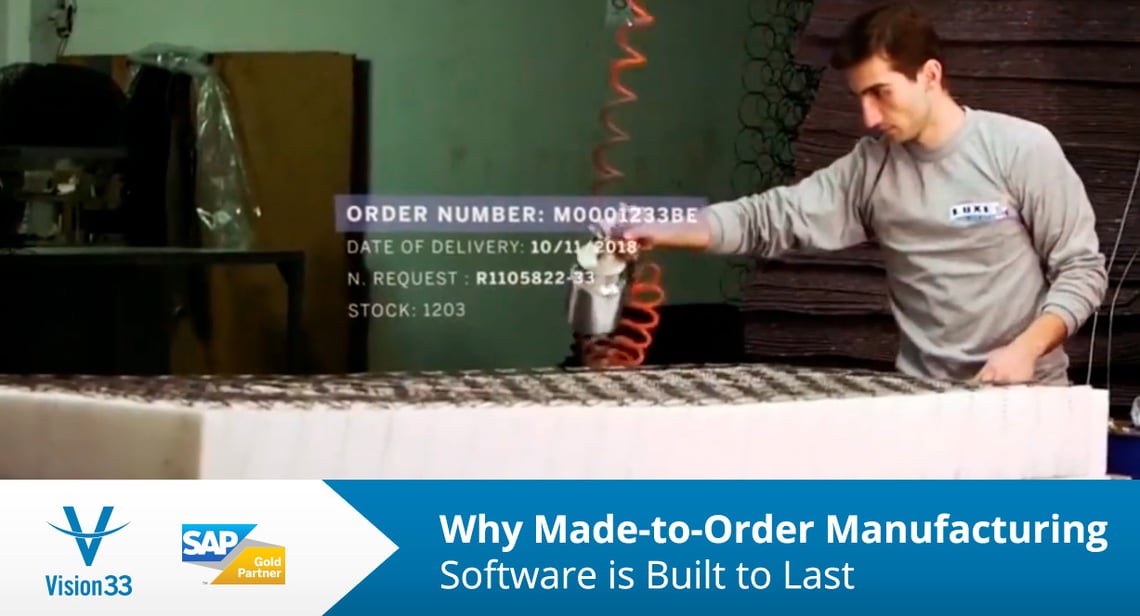 Almost any customer who has gone furniture shopping has been there. You see a couch you like, but prefer a different color, or you want a specific bed in a larger size, or maybe in a platform style. It is extremely disappointing to be told that you can in fact have the product you ordered, to be later told, that it isn't a possibility. This disappointment can be hard to get over as a customer, and the frustration of not being able to have exactly what you want can affect your future purchases. As a business, you need to ensure you have the right controls in place to prevent these types of sales interactions.
With any business, having great customer service can serve as a differentiator and help a business stand out amongst the competition. The furniture and fixtures industry is no exception. With made-to-order products becoming more and more popular, as a manufacturing company you are forced to keep up. You need to be able to accurately quote customers based on their specifications and stock options. This can be a challenging process for your business, and one that requires strong inventory control.
Staying on Top of Customer Service
One particular furniture manufacturer recognized the importance of managing made-to-order specifications in real-time, at all times. By implementing SAP Business One they could provide customers with available stock options, accurate shipping dates, item traceability, and ultimately – better customer service. By equipping their sales people on the floor with the system's built-in product configurator, they had better visibility into product customization options and could then send a bill of materials to their production lines. Watch this quick video and learn how this furniture manufacturer made both their customers and employees happy by implementing SAP Business One. Find out they improved their customer service by saving time and frustration, with the ability to track products and orders through the system, right until it was delivered to their customers' door.