Vision33's eBook, "The Modern Distributor" highlights how wholesale distribution has changed. Learn more.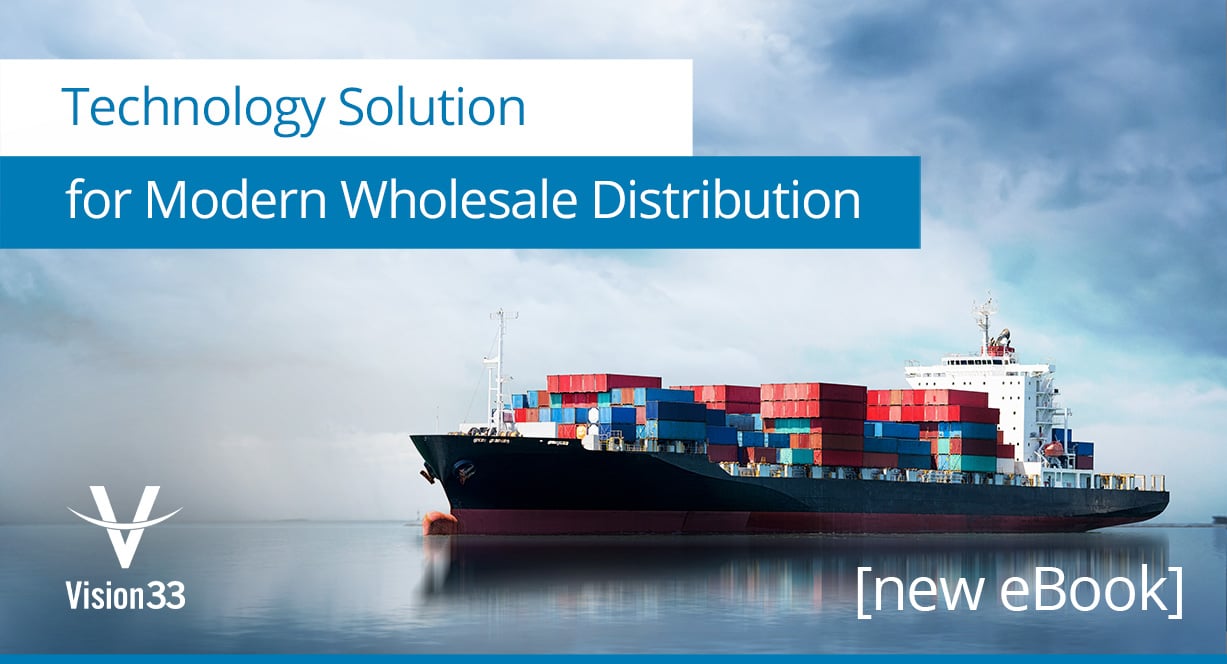 Think that wholesale distribution is a fairly straightforward industry? The reality is, the distribution industry is evolving faster than ever before. From increased competition and changing business models to the rapid development of innovative technologies, the way distributors do business is drastically different than it was even five years ago. To survive and thrive in this highly competitive and ever-changing landscape, distribution companies should have their eyes set on becoming a modern distributor.
What is the Modern Distributor?
At its most basic level, a modern distributor is a company, regardless of size and sector, which places technology at the heart of their business. This company has identified technology as the key to overcoming industry challenges and running a better organization. The modern distributor understands technology's role in improving their business model and success.
Key Characteristics of a Modern Wholesale Distribution Company
A modern distributor usually places the following values at the core of their operations:
• Growth – Either a focus on financial or geographical growth, key is thinking globally.
• Collaboration – Ability to build relationships and foster them with stakeholders (customers, investors, vendors etc.).
• Responsiveness – Addressing the needs of both the customer and the vendor quickly and accurately.
• Insightful – Making intelligent business decisions based on sound internal data.
• Future-oriented –Planning before acting to achieve business goals.
What differentiates a modern distributor versus a regular distributor is whether they are leveraging the right business management technology to propel their business forward. If your company is still dependent on tools that give you inaccurate data or slows down collaboration between departments, then chances are there's room to improve your business management solution. With enterprise technology in place, your business can focus on scaling and growing your business.
Become a Modern Wholesale Distribution Company
To be a modern distributor, companies should evaluate whether they have the right processes to a.) provide a solid foundation for their business to build on, and b.) help them achieve their long-term goals.
To learn more download our eBook, "The Modern Distributor" to learn how you can empower your business to thrive in the digital era with the right technology. Find out how technology can position your business for success by:
• Improving workflows between departments, reduce errors and uncover new opportunities.
• Eliminating tasks associated with checking the status of orders, generating packing slips or customer invoicing.

•

Boosting customer satisfaction by ensuring that goods are ordered ahead of time and delivered the moment a request comes in.