Learn how robust technology helps businesses combat distribution challenges by becoming more resilient and improving supply chain visibility.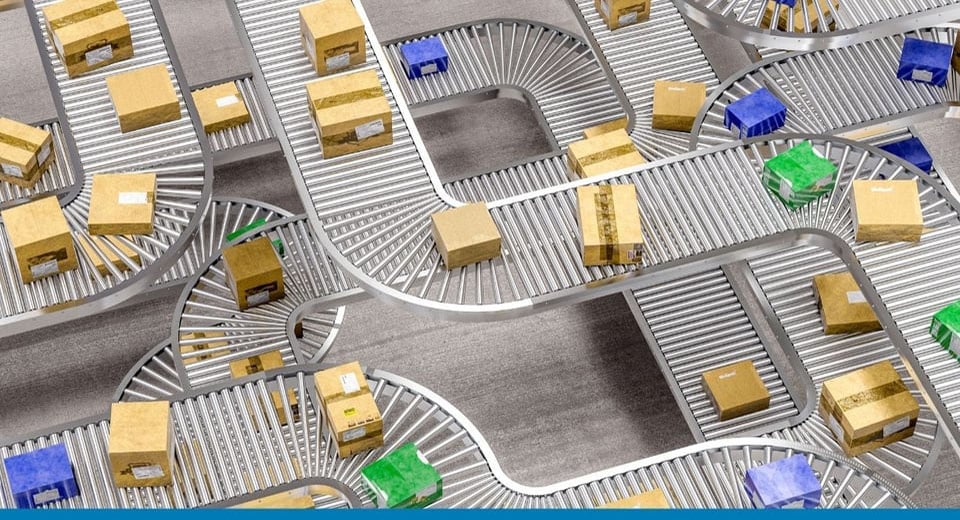 Globalization, outsourced manufacturing, supply chain issues, tighter product margins, and the lingering effects of a pandemic—whatever the challenge, managing your distribution business has become more complex than ever.
Wholesale distributors must rethink their processes and use of business data to remain relevant, become more resilient, and gain a competitive edge. Leading wholesale distributors are leveraging digital technology to create, deliver, and sustain new and meaningful customer relationships.
Here are today's top five distribution challenges and how to overcome them.
Challenge #1: Rapid and Complete Order Fulfillment
Distribution businesses are struggling to keep pace with increased customer demands. As distributors face a broader range of order sizes and unpredictable fulfillment needs, many lag behind their modernized competitors. An overdependence on manual processes and a lack of integration between systems make it impossible to keep up with demand.
Challenge #2: Accurate and Fast Pick, Pack, and Ship
Many small to midsized distribution businesses use entry-level software like QuickBooks and supplement it with spreadsheets or a standalone inventory management application. With this setup, integration between business systems and warehouse operations is weak or nonexistent. Data resides in multiple locations, paper forms are normal, and employees must enter identical data into multiple systems for reconciliation, leading to wasted time and expensive mistakes.
Challenge #3: Accessing the Right Reports
For many distribution businesses, data is spread across multiple systems, making it impossible to report on a standardized set of information. Data must be dumped into Excel and manipulated, leading to mistakes and outdated information. Without a single source of the truth and real-time data, distributors can't get a clear picture of how the business is performing.
Challenge #4: Normalizing eCommerce
Many distribution businesses established an eCommerce presence for the first time in 2020, while others broadened theirs. However, many haven't integrated their eCommerce platforms with core systems like enterprise resource planning (ERP). Without that vital connection, employees must enter data into every system individually. Again, this tedious process invites wasted time and expensive mistakes.
Challenge #5: Trouble With Inventory Demand, Forecasting, and Replenishment
Although manually managing inventory is common for small to midsized distribution businesses, it's a significant risk in today's fast-changing landscape of volatile customer demand and fluctuating warehouse personnel capabilities. There are too many moving parts to accurately gauge inventory demand and forecast inventory needs without the right technology.
How Do You Crush Distribution Challenges?
To get the best answers, you must start with the right questions. By understanding your current processes and their pitfalls, you can determine where to make improvements, where to find efficiencies, and how to thrive in this highly competitive marketplace.
Learn the Questions You Should Be Asking
Our free eBook, Ask the Right Questions to Address Today's Top 5 Distribution Challenges, explains how the right technology helps you:
Fulfill orders quickly and completely
Pick, pack, and ship quickly and accurately
Access the right reports
Normalize eCommerce
Better manage inventory demand, forecasting, and replenishment
Download the eBook below to learn how robust technology can help your distribution business become more resilient, gain a competitive edge, and improve visibility into the supply chain.