Protect your business by asking these 3 critical questions when evaluating NetSuite SuiteSuccess as an ERP solution, and pay attention to the details.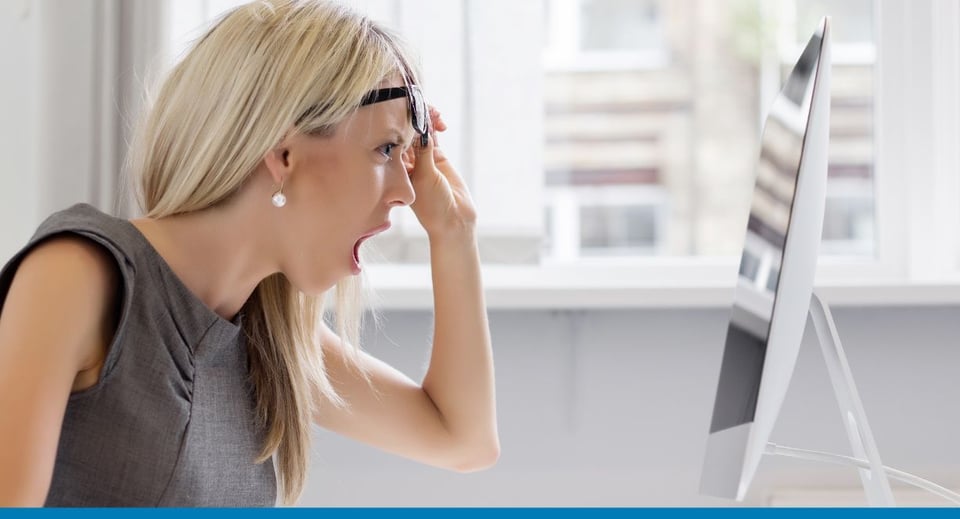 Because an enterprise resource planning (ERP) system underpins your entire business and is critical to operational and financial success, no company should take implementation lightly. So, when a vendor claims you can rapidly implement an industry-specific ERP suite at a low cost, warning bells should start ringing in your head.
We've seen many small and midsized businesses fail to heed the hidden details of NetSuite SuiteSuccess. Many turn to Vision33 for help extracting themselves from that messy situation, and we hope to spare your business the same pain.
You can protect your business by asking critical questions when evaluating SuiteSuccess. Then, don't proceed until you fully understand and are satisfied with the answers. Only then can you fairly evaluate the software against other ERP options.
Here are three critical questions to ask.
What is NetSuite SuiteSuccess?
Depending on the messenger—NetSuite salesperson, reseller, implementation partner, etc.—you'll hear surprisingly different descriptions of SuiteSuccess. The most common include:
A product suite

A service

An implementation methodology

Productized domain knowledge/KPIs/best practices/adoption approach
Even NetSuite's website description varies from SuiteSuccess's pdf brochure. The latter goes so far as to call it "a complete suite."
But it isn't. NetSuite introduced SuiteSuccess as a mostly do-it-yourself implementation approach with their templated, low-cost, basic cloud ERP system. For some industries, it provides a templated chart of accounts, custom fields, and other adaptations.
This description falls short of clarifying if SuiteSuccess can run your business. To identify which ERP system supports your processes, workflows, and reporting needs, you must evaluate it more closely than most SuiteSuccess prospects get a chance to do.
SuiteSuccess's sales process often involves slick product demos followed by high pressure to sign up at an unrealistically low price. Prospects become so wowed by the low price that they fail to delve deeper—only to be disappointed during implementation.
Is There a Specific Version for My Business?
While SuiteSuccess's templates, custom fields, and adaptations sound industry-specific, you'll pay a high price for varying even slightly from NetSuite's standards. First, there's very little support if you do. Customers are pleased with some good DIY videos, but NetSuite's support team is often unable to help. The same is true with a third-party implementation partner. Second, running your business as usual is impossible because the software doesn't fit your processes and workflows.
Why? NetSuite designed SuiteSuccess as a quick-hit sale to businesses— mainly those new to ERP or dissatisfied with other ERP attempts. SuiteSuccess salespeople frequently skip details, assuming you or your implementation partner will figure it out as you go. That's when disgruntled customers come to Vision33.
You can avoid this situation by obtaining detailed information upfront. Vendors that offer industry-specific, customizable ERP solutions should be able to provide information before you sign a contract:
A complete list of features included in the standard solution
A complete list of optional add-on features
A price list for the optional features
An estimate of the effort required to incorporate optional features
A detailed guide to preparing for an implementation, including what the client should expect from them
Reviewing these details will help you recognize if an ERP solution is the ideal fit for your business.
What Is the Final Cost for My Business's Needs?
With robust documentation that satisfies the "Is there a specific version for my business?" question, you should have a clear picture of the costs and resources for an ERP solution that fits your needs.
Will NetSuite be forthcoming about SuiteSuccess? Unlikely. That's because sharing such information undermines NetSuite's story of a fast and easy start to ERP. If you want the features you see in their comprehensive demos, be prepared to spend more money, time, and resources to implement them.
To help you determine realistic costs and implementation time for NetSuite, note the features you want during the demo and ask for written confirmation about whether each is a core feature or an add-on.
Small business owners are excited by NetSuite's discounted implementations—who wouldn't want to get started with ERP like that? But an ERP solution that provides business-critical functionality and is supported by a name-brand vendor can't be free.
Vision33's Advice: Find a Partner Who Understands Your Business First
At Vision33, we believe implementation projects are partnerships. We start by understanding your business, which allows us to blueprint an ideal solution that saves you money and gives you value from the start. We shun software vendors' gimmicky sales solutions and focus on finding the ERP solution that's best for your business, not ours.
Vision33 helps growing businesses better manage their operations with ERP solutions like Sage Intacct, SAP Business One, and SAP Business ByDesign. The best ERP solutions allow companies to re-platform from legacy systems without future disruption of migrating to more extensive, sophisticated software. That's the only way to adopt a solution that will scale with your business and underpin long-term success.
Learn More
Learn more about robust ERP solutions with Vision33's Beginner's Guide to ERP. Access free videos, webinars, FAQs, blogs, eBooks, and other downloadable assets, all in one resource center.