Learn how SAP Business ByDesign provides complete visibility into your customers, field services staff, and the products and services that connect them.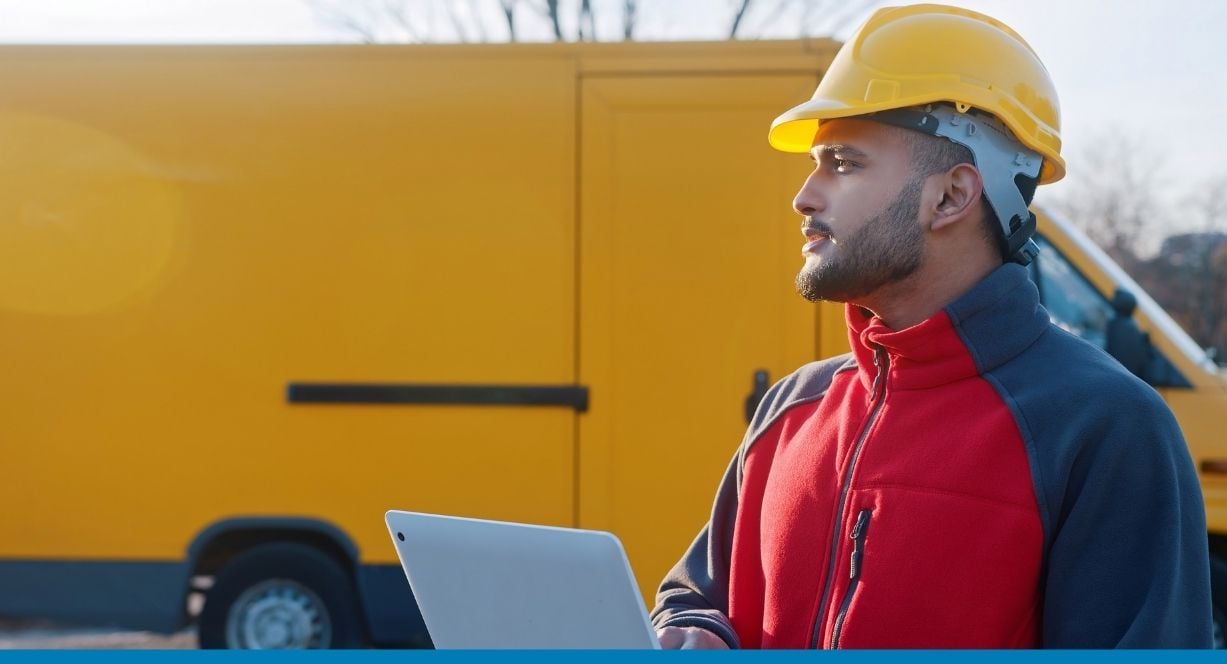 If your business dispatches field workers to customer locations to provide repairs and services, you face unique challenges. You must know what's happening in the field to provide exceptional customer service. Regardless of your industry, customer base, or employee needs, technology plays a critical role in managing field services.
Challenges With Old-School Processes
It's nearly impossible to run a business efficiently if field services uses entry-level software, disconnected systems, spreadsheets, and paper-based processes. Entry-level software can't handle all the moving parts, and unintegrated systems force you to enter data into multiple places. Spreadsheets are error-prone workarounds, and paper-based processes lead to lost information.
You can't afford to have your customer representatives searching for inventory in a spreadsheet and questioning its accuracy. Or scribbling notes on paper as the phone rings off the hook with service calls. Or field workers submitting handwritten job sheets that require your accounting staff to manually enter data. Or creating incorrect invoices that delay payment and negatively affect cash flow.
A Modern Approach to Field Service Management
With a cloud-based enterprise resource planning (ERP) solution, you can digitize and automate processes to foster collaboration, increase productivity, save money, and keep customers happy. Imagine how much smoother your business would run if you managed field services in one modern solution—from the initial call to post-service customer care.
The right cloud ERP solution provides complete visibility into your customers, field services staff, and the products and services that connect them.
Cloud ERP solves field services management challenges by enabling you to:
Simplify scheduling and dispatching
Streamline inventory management
Prioritize service calls
Manage complex schedules
Track tools, equipment, and vehicles
Create service reports onsite via any mobile device
Upload invoice reports from the field to the ERP solution
Automatically email invoices to customers from the ERP solution
Manage customer contracts
Use dashboards to get up-to-the-second information
Leverage real-time analytics and customizable reports to make fast, confident decisions
Track the key performance indicators (KPIs) that matter to your business
With cloud ERP, you can integrate your front- and back-office processes while keeping your customers informed.
SAP Business ByDesign for Field Services
Cloud ERP solutions are diverse. It's critical to find the one that's everything you need, nothing you don't, and priced right for your business.
To optimize your field services management, we invite you to consider SAP Business ByDesign, an affordable, easy-to-use cloud ERP solution for fast-growing businesses. With SAP Business ByDesign, you can manage your entire business from a single, unified solution.
In addition to field services, SAP Business ByDesign brings financials, human resources, customer relationship management (CRM), procurement, projects, and supply chain together to save you time and eliminate labor-intensive tasks. And because SAP Business ByDesign runs in the cloud, you'll eliminate the costs of on-premises services, IT staff, and maintenance.
Learn More
Vision33 is a leading SAP Business ByDesign partner, and our experts have developed a free info kit to make it easy for you to learn more about this powerful cloud ERP solution. Access it below to explore easy-to-digest solution briefs, videos, and demos.