Retailers have been re-imagining their processes for the digital age and to improve the customer experience. Here are 4 top trends we've noticed.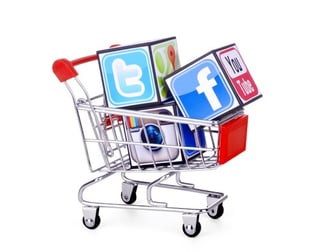 The journey for change in the retail environment started years ago, but the physical environment is only just slowly transforming from a physical store to an omnichannel solution. Today, there is so much scope for companies and brands to make use of technology to create that seamless customer experience.
In-store technology is being used to engage customers and transform their experiences in efforts to bridge the gap between digital and offline channels. This year, platforms like mobile and social media, have played big roles in the customers' experience, as have interactive software and digital signage.
A lot of retailers now leverage social media to engage with their client base and influence the buying decision. However, this year has been even bigger for selling products on social media. It has been noted that retailers have increased their efforts greatly to engage with customers, particularly by incorporating mobile into parts of the customer journey including loyalty programs, signage and different payment options.
Here are 4 more retail trends we've noted in 2015.
Millennials Continue to Heavily Influence the Retail Environment
Millennials lead the social environment and that alone is forcing retailers to speak the same language in their efforts to drive traffic and sales throughout their social channels and websites.
Millennial lifestyles influence how technology is used in the retail industry since different consumer trends tend to change regularly. Trends are dynamic and evolving when it comes to technology, but millennials will always speak in digital.
Social Media is Being Used as an Online Shopping Platform
Social media channels have now adopted to an online shopping style which only adds to the customer experience. Now, consumers can buy directly from their social media platforms.
Brands have realized that customers and target audiences live most their lifestyle checking products and services out online and through social media. As a result, Pinterest and Facebook "buy" buttons have shown that social is only going to get more "shop-able."
Retailers Have Been Adopting and Experimenting with Technology to Increase the Customer Experience
More brands have been adopting and experimenting with technology innovations to determine how they can use that technology to improve the customer experience.
POS Technology
Stores have started experimenting with in-store technologies to make sure that the speed of the cashiers is convenient for the customer. Cloud based point of sale systems have also proven far more successful than old-fashioned till points.
To discuss your all-encompassing POS requirements, contact Vision33.