SAP made small additions to patch level two for SAP Business One version 10.0. One is the new web client, which is available for SQL and HANA customers.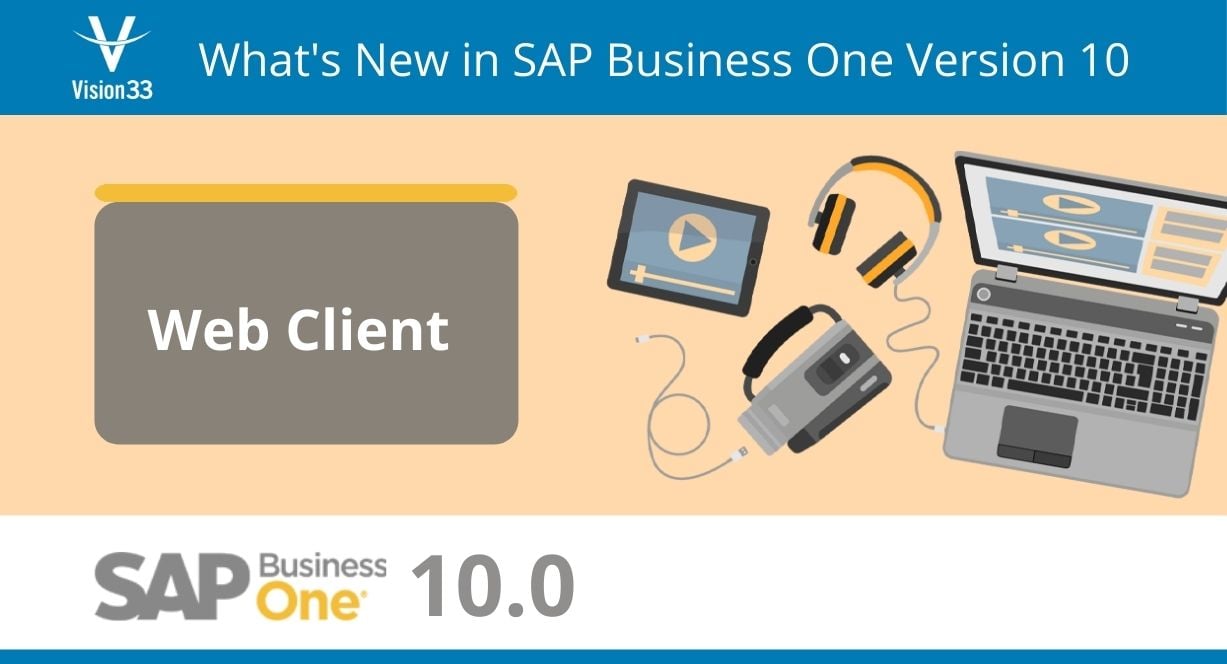 SAP made several small additions to patch level two for SAP Business One version 10. One addition is the new web client, which is available for SQL and HANA customers.
What Does the SAP Business One Web Client Look Like?
To access the web client, all you need is a web browser on any device.
From the login screen, select a company name and enter your username and password. Every user can design their own home screen and control how the application works.
The regular SAP Business One menu, including sales, purchases, and analytics, is on the left side of the home screen. Users will also see the enterprise search field, whose results can be exported and shared. A notification center contains messages users can hide, and useful links to a user guide, training, SAP Business One's road map, and SAP Customer Influence are available.
Within the user settings, an app finder button displays all applications. Users can choose those they want to use and assign them to their personal menu structures.
What Does a Web-Based Sales Order Look Like?
The web client's sales order tab displays the familiar navigational keys, relationship map, and golden arrow. Users can quickly and easily create, close, cancel, or duplicate a sales order and copy it to a delivery or AR invoice.
Inventory is integrated into the system for fast access to availability and pricing.
Information is Easy to Find
The web client's powerful analytics make information readily available.
For example, users can modify the 'sales analysis by rows' chart into different styles and choose from filters such as timeframes. Users can also examine AR invoices, AR credit memos, deliveries, returns, sales orders, AR correction invoices, and AR correction invoice reversals.
Explore the Hidden Gems of the Web Client
There's a lot to explore in SAP Business One version 10's new web client, and its out-of-the-box deliverables are easier to use than the regular client's. Additional features are forthcoming, including a fully open API that will allow the integration of all add-ons.
For more about the new web client in SAP Business One version 10, watch Vision33's TOTAL Care web chat, where host Carl Lewis shows off the web client and its many benefits.
This resource is hosted in our Vision33 Resource Library. Gain free access to this resource by signing up. You will also have access to Vision33's extensive enterprise technology library of training materials for SAP Business One. Inside you'll find ERP tips and tricks, video demonstrations, product brochures, and many more enterprise technology resources. Select from ERP functional areas to expand your knowledge of specific solutions like SAP Business One as you grow your business. Signup today.