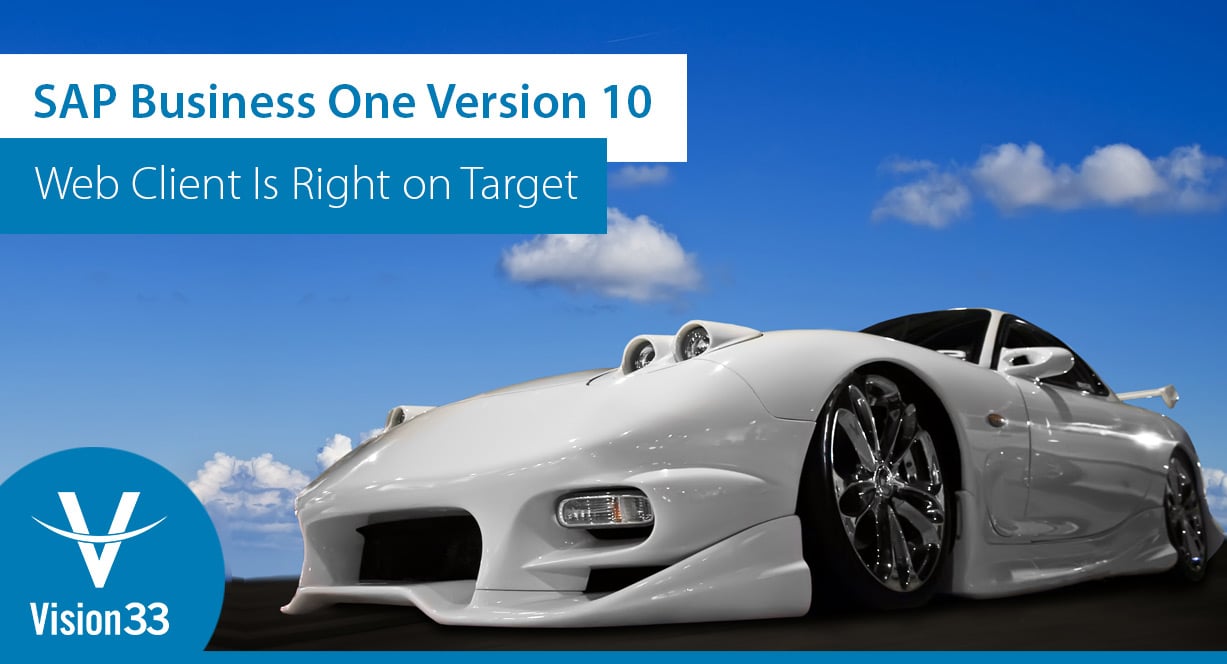 Hitting it out of the park in the ERP software world is difficult. Many businesses are blasé about ERP software that promises to be everything for everyone. It's no longer exciting; it's a must-have. It's not a two-seater roadster with the top down flying down the freeway – it's a minivan performing daily chores faithfully but boringly.
So, when a publisher announces that the next version will be a "game-changer," we aren't excited. We think, "I've heard that before." To truly step into a new paradigm, it will take more than new features or bug fixes to see genuine excitement from users.
But there's great news: with Version 10 Patch Level 2, SAP has delivered something that will impress every SAP Business One user. The new web client delivers on the promise of technology and makes it clear what they mean when they say 'intelligent enterprise.'
I wasn't impressed in the previews of this new web client – it seemed like yet another minivan experience – but with this latest release, SAP hit it out of the park.
Here are several reasons:
• The interface is modern and attractive
• The interface is customizable at a user level
• Analytics are easy to use and easy to customize
• New reports are easy to create
• It's compatible with the SAP HANA and MS SQL databases
• Additional modules are scheduled regularly
Analytics have been out-of-the-box deliverables for the SAP HANA database customers. Unfortunately, MS SQL database customers have not benefited from this set of features – until now. The web client has a separate analytics deliverable from the desktop client with two primary concepts: list views and cubes.
List views are onscreen lists of marketing documents. You can locate individual documents, filter documents in multiple ways, and generate analytical charts and graphs. You can then save these configurations as additional list views or tiles for future use on your home screen. Excitingly, list views are available on SAP HANA and MS SQL SAP Business One systems.
The newly released analytics section is based on eleven "cubes" delivered in version 10-affected HANA databases. It makes the extensive collection of out-of-the-box analytical reports very productive and includes an editor so you can modify reports and save separate versions. The eleven cubes haven't been replicated for the MS SQL databases, but the feature is intended to be available for SQL customers in a later release.
This new client delivers significant value to SAP Business One users – especially those working remotely in a sales role. While not yet a full replacement for the desktop client, there's a strong argument for side-by-side use of both clients; they complement one another well.
It's rare for ERP software to reach new heights, but SAP has lived up to the promise of technology with Version 10 Patch Level 2.
Users should consider upgrading to Version 10 of SAP Business One. When you do, you get to drive a minivan and a sports car.
------
This blog post is based on content covered in an episode of our Wednesday Web Chat hosted by Carl Lewis. Click the button below to watch the full episode or click here to register for our Business One Resource site and gain access to our full library of episodes.