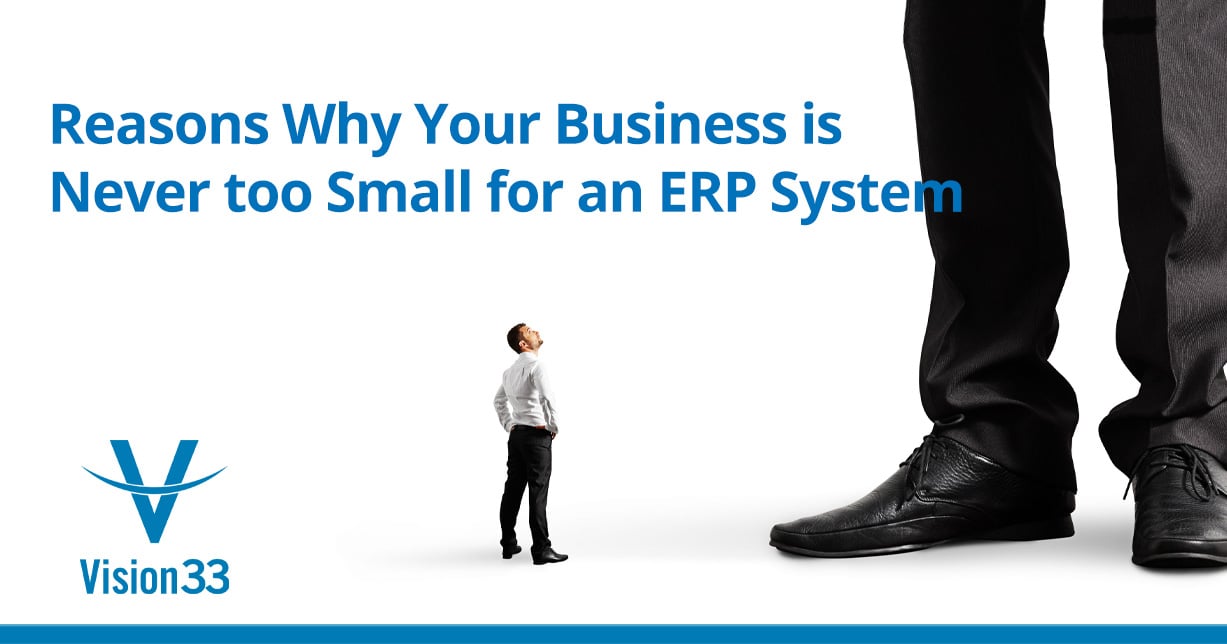 Faced with the decision of where to invest in your business, it makes sense to put your money in revenue-generating activities rather than costly overhead during the early stages of business growth. Early on, it is much easier to manage your operations without a robust business backend - a small accounting software package will do. However, ad hoc reporting, manual business processes, and disparate spreadsheets can only take you so far. At a certain stage of growth, businesses need to invest in their management software if they're to maintain momentum and stay profitable amidst market growth and expansion. But how can you afford a new business system for tomorrow without the capital or IT resources to implement it today?
For many small business owners, enterprise resource planning software, or ERP, can seem too large an investment. But more and more SMBs are seeing the benefit of moving to an ERP solution earlier. Highly organized and efficient, these companies manage their entire operation on a single platform and can compete beyond their weight class with larger competitors. Whereas ERP solutions were once reserved only for the large enterprises, today ERP has become more affordable and accessible to SMBs. Why is that?
Today's global digital economy has leveled the playing field by providing SMBs with a unique opportunity to leverage technology to achieve their goals for growth and success. As a business process implementer and ERP partner, Vision33 can speak to the benefits of early adoption among our customers, but don't take our word for it. In our upcoming webinar, we invite enterprise solutions expert and researcher, Cindy Jutras, to share the biggest enterprise trends in 2018 and how SMBs can take advantage of ERP sooner than they think.
Cindy Jutras is the president of the well-known independent enterprise research and advisory firm, Mint Jutras. Her firm specializes in analyzing the business impact of enterprise applications. While the webinar has already taken place, you can learn more about ERP systems when you sign up for the Vision33's Beginner Guide to ERP.
Learn More in the Beginner's Guide to ERP
For fast-growing businesses, the time to shift from small business accounting software (e.g. QuickBooks) to an enterprise resource planning (ERP) platform may already be upon you. But how do you know for sure and where do you begin sorting through your options?
These are challenging and often complicated questions to answer, and in most cases, the available resources online don't clarify anything. For that reason, we consolidated all our early stage ERP resources in one place.