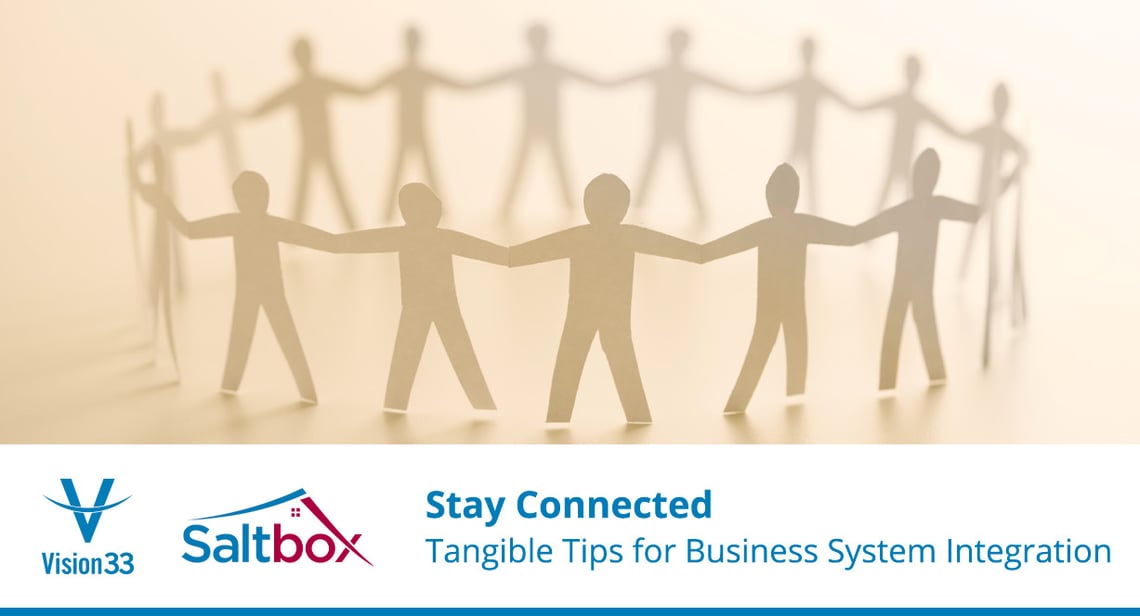 No two businesses are alike, and neither are the applications, custom processes, or software that make up their business software system. However, one thing all companies have in common is the need for a connected business system. In response to the global pandemic, businesses have shown resilience in pivoting their strategies, whether it's funneling products through a new sales channel, adopting eCommerce software to modernize customer service, or evaluating business system integration. With all these changes, it's essential to maintain tight-knit communication throughout your organization. Here are a few tips to help better unify your enterprise.
Tip 1: Identify the Gaps in your Business
Ensuring that you can maintain visibility across your business' data connection points is critical to keep your business running smoothly as you continue to grow. Take some time to identify the gaps in your current business system. Connecting the dots between the systems, the data, and people in your organization, you may discover just how many points of connection you have and where those connections aren't strong. Manual processes, including data transfer or paper invoicing, are areas where process automation and improved integration could benefit your business.
Tip 2: Consider the Benefits for Other Stakeholders
The need to transfer quality data across the organization instantaneously has never been more necessary than in the digital age. Online retailers understand customers' expectations today for inventory accuracy when browsing your online store. Your salespeople understand the importance of access to up to date account information to keep client interactions focused on meaningful conversations. Charting a course to meet your stakeholders' needs can help define a pathway for your organizations' digital transformation.
Tip 3: Maintain Visibility Throughout Your Company
Suppose your business has yet to modernize your legacy software systems to improve visibility into your operations. In that case, one hurdle might be, how do you replace these systems without adding complexity or breaking something that works for your business? Today, it is possible when modernizing your business management solution to connect it closely with the familiar systems, applications that are still working for your business.
In the past, this approach would require build custom, single-point integrations between applications. Still, they can be expensive to build and maintain and limit your flexibility to change systems or adopt new processes in the future. Today, maintaining visibility throughout your company means evaluating the middleware or integration application you'll use to connect these systems to keep visibility throughout your business. Digital integration platforms offer a prime choice to a growing business.
About iPaas (Integration Platform as a Service)
Today, when we talk about an 'integration platform as a service' or iPaas, we mean a cloud-delivered platform that provides real-time diagnostics that monitor the connection points between a business' applications and other systems.
The Saltbox Platform is Vision33's own born in the cloud iPaas solution for enterprise integration, workflow, and collaboration between business applications. It's designed and built as a cloud-centric tool specifically for connecting transactional data between critical business systems and provides the integration and workflow construction in a manner that allows for intelligent human intervention in input, approvals, and exception handling.
To summarize, Vision33's Saltbox platform offers a seamless connection between your business's back-end systems for a free flow of accurate and real-time information, thereby unifying your enterprise. This information allows managers and employees to carry out their duties without running the risk of manual data entry errors. Ultimately can help your business stay connected through strong business system integration.
If you'd like to learn more, check out our free Saltbox brochure at the link below.