Automation and integration tools aren't just for large enterprises—they're solutions that level the playing field for smaller companies. Learn more now.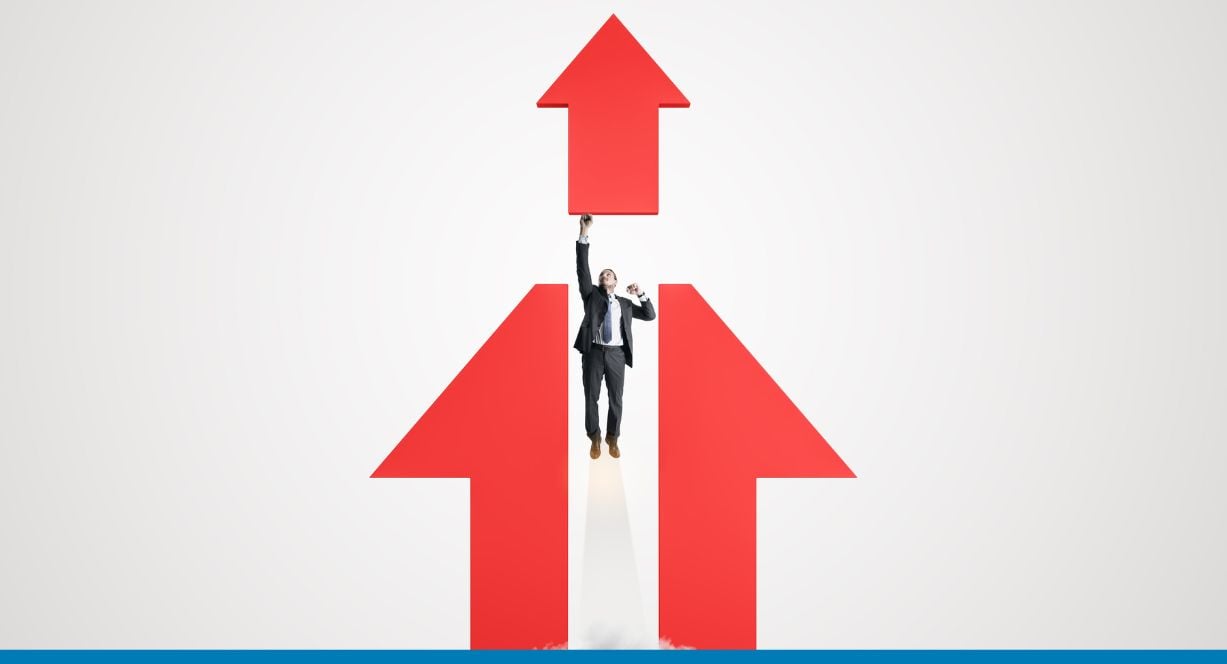 Klaus Schwab, founder of the World Economic Forum, says, "Profitability, growth, and safeguards against existential risks are crucial to strengthening a company's long-term prospects."
Let's talk about profitability.
Sometimes it's up, sometimes it's down—and often, it plateaus.
When your sales are stable but not rising, you look for ways to increase profitability. For example, your marketing team could run a new ad or promotion. Your sales team could craft a new pitch.
Better yet, you can increase efficiency, which reduces operating costs, boosts productivity, and sends profits soaring.
Automation and integration are surefire ways to improve efficiency.
If your business hasn't explored these technologies because you think they're complicated and expensive, think again.
Automation and integration are low-cost, low-risk ways to directly improve your business's operations. And today's automation and integration tools aren't just for large enterprises—they're easy-to-use solutions that level the playing field for smaller companies.
What Is Automation?
Automation is the ability to automatically and consistently move or modify data when it conforms to a set of rules.
For example, when a customer spends over $500, you want to offer 10% off their next purchase. With automation, a 10% off coupon is automatically sent when a customer's purchase history reaches $500.
You can apply automation to many business areas, such as:
Automatically releasing a production order after confirming inventory availability
Automatically importing bank transactions into general ledger accounts
Automatically creating an invoice when a service call closes
Automation profoundly affects business operations. By taking people out of the process, tasks are completed faster, and mistakes are avoided—and your employees finally have time for value-added, revenue-generating activities.
Consider the cost of mistakes like not invoicing customers. Or repeatedly billing a customer because their payment didn't reconcile to their account. These mistakes increase customer churn—if your customers aren't happy, they'll take their business to your competitor.
Automation adds a layer of protection to your business and eliminates the common mistakes that eat away at your profitability.
What Is Integration?
Integration is the act of connecting isolated business systems, devices, or data sets to converge and synchronize information. It opens a pathway for data to move between multiple systems.
For example, if you integrated your eCommerce platform with your accounting system, information from online orders would flow directly into the accounting system, eliminating duplicate data entry and mistakes.
You can integrate many things with your business management software or enterprise resource planning (ERP) solution, including:
Customer relationship management (CRM) platforms like Salesforce
Marketing platforms like HubSpot
Collaboration tools like Smartsheet
Marketplaces like Amazon
Shipping solutions like ShipStation
Your entire tech stack!
Integration is big business. Connections used to be made with point-to-point tools and required encyclopedic IT knowledge. If an IT team couldn't integrate a business's systems, they needed an expensive consultant.
The market is shifting away from the point solutions in favor of integration platforms as a service (iPaaS) solutions. Low-code integration platforms are easy to use, deliver more functionality, and centralize your integration and automation projects.
The Saltbox Platform, Vision33's exclusive cloud-native iPaaS, was designed from the ground up for smaller companies interested in scaling and growing with integration.
Saltbox is a fast, easy, and affordable way to integrate limitless applications, accelerate digital transformation, and increase the ROI of existing software investments.
Learn More
Ready to break through the profit plateau with automation and integration? Start by watching our 2-minute Saltbox video below. And if you want to chat about automation and integration for your business, drop us a line!