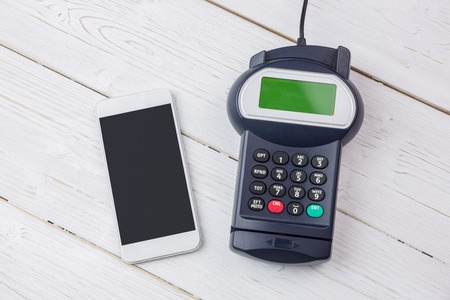 We know that customers are looking for a shopping experience that is quick, easy, and valuable.
So the question is this: how can we provide that value in order to get customers into our brick and mortar stores?
The Answer: Technology
Retailers are turning to technology, particularly mobile POS solutions, to add value to their brick and mortar stores.
Technology seamlessly connects sales associates, inventory, and customers in innovative ways to offer an in store customer experience that shoppers simply cannot gain through e-commerce.
With handheld, wireless mobile devices, store staff have the power to make sales directly on the shop floor – right where the customers already are.
Take a look at the ways a mobile point of sale can benefit your retail business.
Bust Those Lines
When sales staff are armed with handheld devices, it give customers the opportunity to skip the line and make a purchase from the sales floor.
By utilizing this technology, a store can improve customer service. What's more, with more associates on the sales floor, customer queries can be addressed faster, without having to wait in line or search for a sales representative.
The goal is to give customers an in-store experience that is more valuable than shopping online.
Increased Sales
Mobile point of sale gives retailers the opportunity to increase their sales turnover. With fast moving checkout lines, and employees minimizing the wait by checking out customers on the sales floor, stores can ring up several customers at the same time, avoiding crowding, and streamlining customer throughput.
Another benefit is that employees roaming the sales floor who are armed with mobile POS can employ cross-selling and upselling strategies. All in the information they need is there, in the palm of their hand. Sales staff can work the store, making recommendations and suggestions that will increase the store's selling opportunities.
Better Customer Service
When customers have the chance to make information-driven, personal connections with sales staff, they're better equipped to understand your products. They can establish a connection with your store that simply cannot be gained from clicking buttons and adding items to an online "shopping cart."
When customers have questions, they don't have to wait until getting to the checkout counter; they can simply ask a mobile member of staff.
With this technology, the increased amount of attention that a sales team can offer customers makes for a quicker, easier, and more enjoyable experience that is far more valuable to the consumer than shopping at an online retail outlet.
For more information about Mobile POS and how it would benefit your retail company, download the SAP Business One for Retail brochure.