Tighten the pipeline of project information in your organization with ERP and ensure the next PVF batch is best one yet. Read the full article.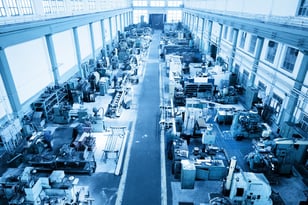 Improving financial visibility, labor tracking, better access to inventory management; all typical reasons why pipe, valve, fitting (PVF) distributors adopt enterprise resource planning (ERP) solutions. But for a pipe and valve company that conducts engineer to order (ETO) manufacturing, selecting your next ERP solution requires careful consideration. Doing business with customers in the global market for industrial valves or even in other regions in North America requires a way to efficiently manage specifications about each client project. Choosing an ERP with integrated project management and budgeting means that you can tighten the pipeline of project information in your organization and ensure the next batch is best.
Beyond built to stock pipes and valve components, manufacturers or custom pipe fitters need to store product specifications for each of their client. Take for instance industrial valves used in municipal water treatment facilities where there are regional differences in valve attributes. Here the item master record in an ERP solution could enable a business to store comprehensive data about valve fittings. Moreover, it would allow for user define custom fields as well as things like physical dimensions, pressure rating, and material types in a consolidated database.
As your business grows, managing projects on an ad hoc basis needs to be supplanted by structure and efficient tools that can maintain a living memory of the project requirements. Equally important then is the ability for the ERP project management solution to manage data about the batches you produce. The success of which will determine if your business will be able to break into new markets or diversify your client base with business from other industries.
A good solution is one that will enable a project manager to query a pipe component's lot number to quickly access all associated information in real-time. The ability to attach documents such as drawings, specifications, pictures, and item master data is essential for production planning activities and to ensure proper lead times are communicated to the client.
By leveraging the data collected by the business management backend of an ERP solution, the primary concern of the project management function can be facilitated. That is the scope, duration, quality, and budget allocated for project. Additionally, the quality checks part and parcel of the solution will ensure that each batch produced will meet PVF standards for dimension and tolerances. In the case where there is a quality issue, having the traceability to locate the batch of pipes or valves to recall the component produced is also essential.
To learn more about integrated project management and budgeting solutions designed specifically for small to midsized project centric companies in the pipes and vales industry, download Vision33's e2o product brochure.