What's New in SAP Business One Version 9.2? Find out the biggest and best enhancements to look forward to in SAP Business One Version 9.2
With the release of SAP Business One Version 9.2, comes new and enhanced functionalities for growing companies to optimize their business and take it to the next level.
At Vision33, our consultants get an early look at the new features. Read below for a summarized view of the biggest and best enhancements to look forward to.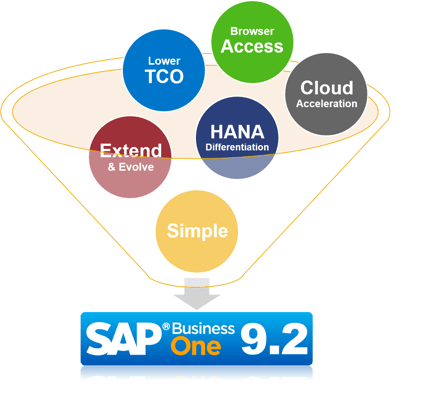 SAP Business One Version 9.2 – What's New?
1. Enhanced data security with Business Partner Data Ownership functionality
In SAP Business One 9.2, data ownership has been extended to business partners. To safe guard company information and ensure it's used by the right people, data management and visibility can be restricted by even more levels, including:
Document only - defined by per document
Business partner only – defined by whether users have permission to the business partner used in the documents.
Or both:

When business partners have owners, permissions to documents are decided by whether users have permission to the business partner used in the documents.
When business partners have no owner, permissions are decided per document.
Growing business users will have the peace of mind knowing that there is an additional layer of authorization and security that is offered in Version 9.2.
2. Systematically update item prices in bulk with the new Prices Update Wizard
SAP Business One 9.2 introduces a new tool called the Prices Update Wizard which allows users to update prices globally at item level and mass convert prices into different currencies.
3. Empower mobile workers with browser-based access
Users now have the choice to work within the SAP Business One platform on their Windows Desktop or in a browser for the cloud experience. Users can now be more productive anywhere, anytime with their SAP Business One access.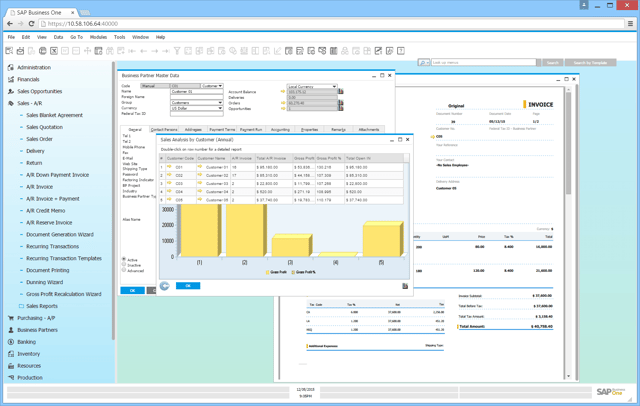 4. Track projects and costs more efficiently than ever before
The Project Management feature lets manage projects more effectively from start to finish. Users can centralize all project-related transactions, documents, resources, and activities. In addition, all task progress, stages, phases, overall project, budget and costs can be monitored and reports on various aspects of the project, including stage analysis, open issues, and resources can be generated.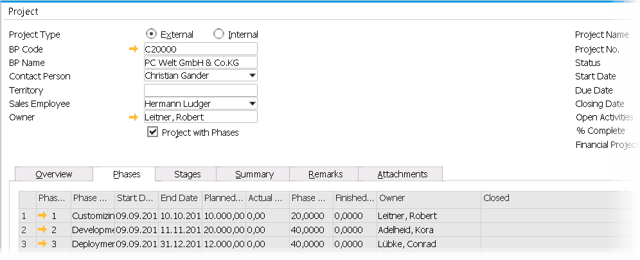 5. Quickly process bulk fixed assets that share the same properties
To improve the efficiency of managing fixed assets, SAP Business One 9.2 introduced the virtual asset concept. When your growing business purchases identical fixed assets in large quantities, using this function can free you from manually entering large amounts of repeated information. After adding an A/P invoice to purchase a certain amount of a virtual asset, SAP Business One automatically creates the same amount of asset master data records for you.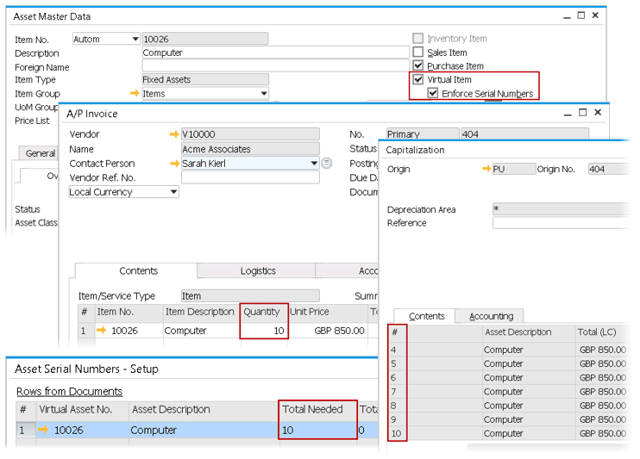 6. Remote Support Platform 3.2: Get the technical support you need at any time without the downtime
The Remote Support Platform (RSP) protects your SAP Business One installation by monitoring customers' environments and providing automated and remote support. In Version 9.2, SAP delivers a technical user in RSP 3.2 to connect to a new SAP Backend. This enhances security of the system as the technical user has access to data transfer only.
Watch this video to explore all the features and benefits of Remote Support Platform 3.2.
7. Dedicated account for all support queries with Support User functionality
For On-Premise SAP Business One users, a pre-defined support user account can be created. This user account is provided for support/consulting purposes; it does not require a license, but it does have stricter login requirements to prevent misuse. In order to use this account, first ensure that RSP is activated, then unlock the account and set a password.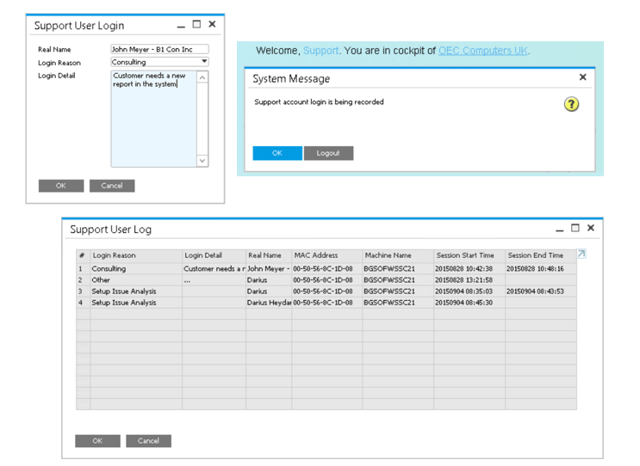 8. Ensure data integrity with User

-

Defined Fields and System Tables
In SAP Business One 9.2, users can link a user-defined field to a system table allowing users to create new and more flexible processes and ensures data integrity at the same time.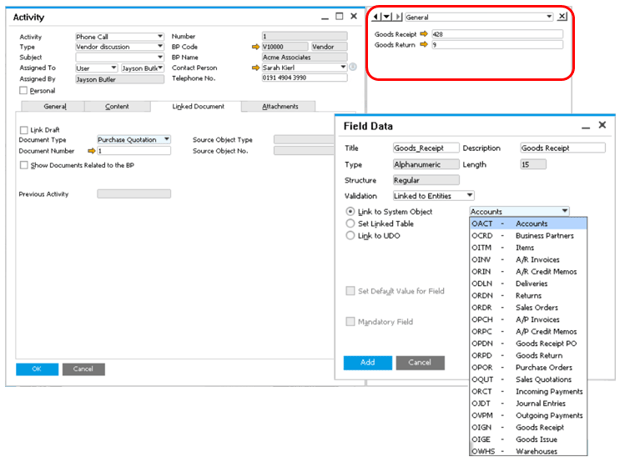 So, there we have it, quite a bit to digest and we're sure you'll agree that there's some powerful new features to watch out for with the introduction of this latest version.
Sign Up For an SAP Business One Demo Today
Interested in learning more about SAP Business One? See for yourself why over one million businesses in dozens of industries trust SAP Business One to drive profitable growth for their businesses. Sign up for a free demo today.