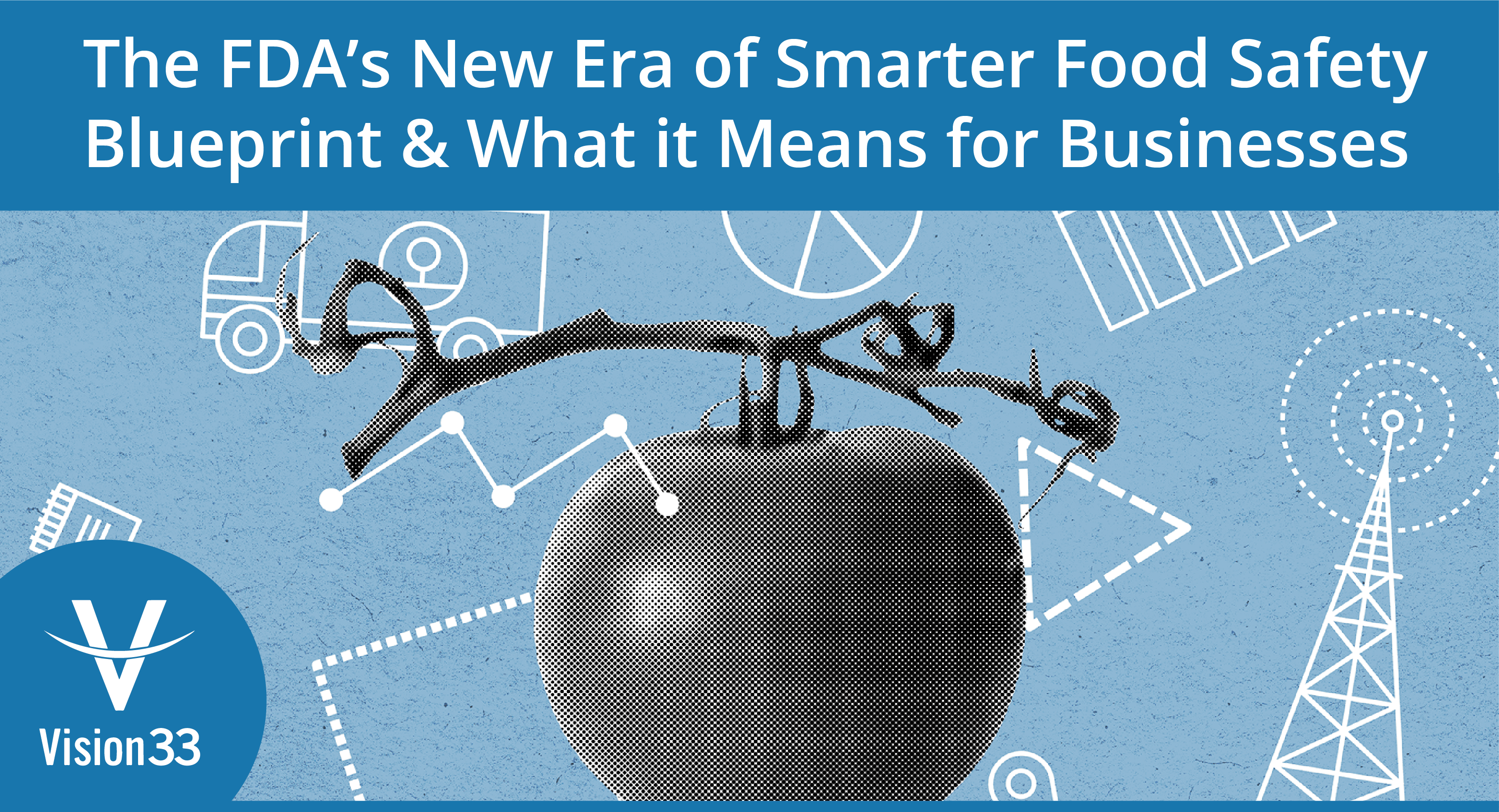 On July 13,th FDA commissioner, Stephen Hahn, announced the New Era of Smarter Food Safety Blueprint. With it, the FDA outlines its approach to usher in a new era of smarter food safety with goals of enhancing food traceability by leveraging technology. This new approach to food safety comes at a time of dramatic changes across the food and beverage industry. While change can bring about uncertainty, there is equally opportunity. With the right approach to enterprise technology, businesses can handle disruptions in the industry, achieve greater food safety, adopt new business channels, reach profitable growth, and stand apart from the competition.
Enterprise technology is the linchpin in your business operations. It will provide your business with agile internal operations and supply chains and access to real-time information - which is key to help you pivot as needed. Today, we'll look at SAP Business One for Food and Beverage as a type of enterprise resource planning (ERP) solution that, along with Vision33's an integration platform as a service (iPaas), Saltbox, enables organizations to navigate the next normal and put themselves in a very good position for the future.
Food and Beverage Supply Chain Challenges
Notwithstanding current market conditions, food and beverage supply chains face many business challenges. Identifying new routes to market, running an efficient warehouse, inventory picking strategies, and identifying food fraud to name a few. Whether you have an online storefront or not, business technology can help you overcome these challenges.
Connecting your ERP to an eCommerce solution isn't a one-and-done effort. The critical link between the two should be monitored to ensure that communication lines stay open. Over time, the technologies in your business management solution stack create connection points which require secure integration to ensure that they continue working.
Integrate Your Applications with SAP Business One for Food and Beverage
Vision33's Saltbox Platform, allows SAP Business One for Food and Beverage solution to be integrated with an online storefront, giving you the ability to sell online through an eCommerce website using Magento, Shopify, Woocommerce, or another similar product. Beyond that, Saltbox is designed and built as a cloud-centric tool specifically for connecting transactional data between critical business systems that you already use or plan to adopt in the future.
Additionally, Saltbox provides integration and workflow construction in a manner that allows for intelligent human intervention in input, approvals, and exception handling. Equally, it enables your business to open additional channels of sale such as eBay and Amazon, and seamless link to a variety of other critical applications.
More Food for Thought
Food production looks different right now, and how you handle those changes and disruptions can set you apart from competitors. The FDA expects more change to unfold over the next decade. Enterprise technology presents businesses in the food and beverage industry an opportunity for new routes to market, greater food safety, new business models, and profitable growth in the long term. To learn more about enterprise technologies for food and beverage, watch Vision33's recent webinar: Optimizing Your Food Supply Chain to Meet Changing Customer Demands.