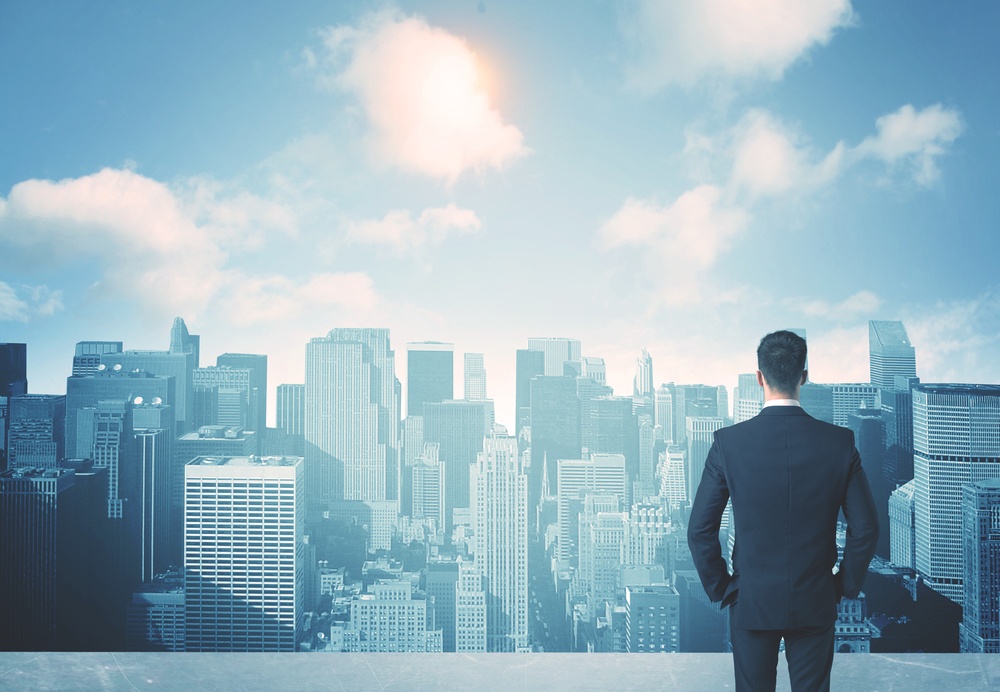 SAP Business One, which began as a small idea, is now more than 20 years old. And since then, SAP Business One has become a leading product in the small and mid-sized business market, with nearly 1 million users in over 160 countries using the solution to support their business growth.
Whether you're considering implementing SAP Business One in your business or evaluating different ERP solutions currently available in the market, Mint Jutras has developed SAP Business One: The Next 20 Years PDF to help you decide whether SAP Business One is the right solution for your growing business.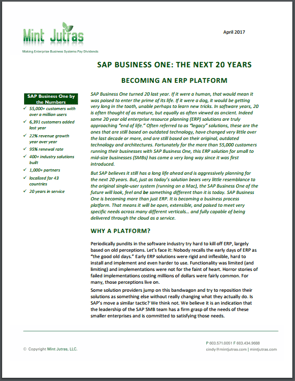 Download the Mint Jutras PDF if you'd like to know more about:
How SAP Business One has evolved over the years to cater the ever-changing needs of growing companies.
The technologies that SAP has added to SAP Business One over the years, such as SAP HANA, Cloud, predictive analytics and mobile tools
The way that SAP Business One's customer base of 55,000 companies have leveraged SAP Business One with other technologies to propel their business growth
What SAP has in store for SAP Business One from here onwards.
Most importantly, this PDF will highlight how growing companies like you can grow fast and drive profit with a mature ERP solution, SAP Business One.