From implementation times to integrations, Vision33 answers your questions about Sage Intacct, a premier cloud-native financial management solution.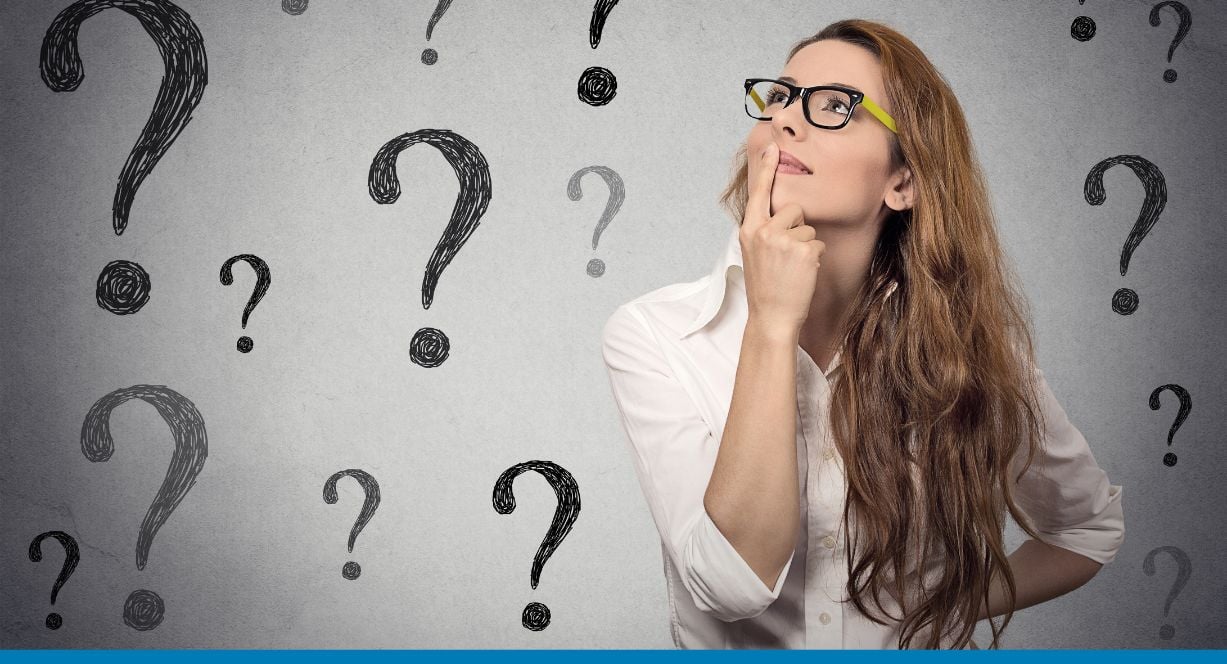 Each week, Vision33's certified consultants give a live demonstration of Sage Intacct to finance professionals. The demo highlights the critical functions of this modern, cloud-native financial solution and how it addresses accounting challenges like manual processes, revenue recognition, and multi-entity consolidations.
After witnessing Sage Intacct's slick interface, role-based dashboards, and easy-to-use features, the presenters and attendees hold a question-and-answer session.
This blog highlights the 10 most common questions Vision33 answers about Sage Intacct.
How Do I Import Data From My Current Accounting System Into Sage Intacct?
There are two methods for importing data from your current system into Sage Intacct.
The basic method is to import journal entries for your prior fiscal year and current fiscal YTD. The first journal entry to be imported is the balance in each GL account at month-end, and each following journal entry will record the month-over-month net change in each GL account.
The complex method requires an integration platform as a service (iPaaS) solution. Using The Saltbox Platform, Vision33's exclusive cloud-based iPaaS solution, data is imported on a transactional basis after mapping exercises are complete. (Please note: This method doesn't bring in subledger data; all data is imported via GL journal entries.)
Does Sage Intacct Integrate With Other Systems?
Yes! Sage Intacct really shines here. Many cloud-based financial solutions integrate with other software platforms, but the customization required can be time-consuming and costly.
However, Sage Intacct's open application programming interface (API) and true cloud integration strategy allow easy connections with an ever-growing list of other mission-critical software like payroll, budgeting, and customer relationship management (CRM). These vital connections eliminate repetitive data entry and empower accounting teams to work smarter.
What's the Difference Between Traditional Accounting and Dimensional Accounting?
In traditional accounting, the chart of accounts becomes segmented to allow the use of subaccounts, while dimensional accounting detaches the subaccounts from GL accounts.
Dimensions are subaccounts that don't need to be directly attached to a GL account. This means that if you need to begin using a new subaccount, you don't have to create X-number amount of GL accounts—you simply create a new value under the related dimension and use it for any GL account within your chart of accounts.
Using dimensions provides many benefits, from keeping your chart of accounts at its core minimum to allowing you to easily filter and slice and dice your financial reports.
Are Projects and Budget Modules Sage Intacct Add-Ons?
Because it's a modular platform, Sage Intacct allows you to cherry-pick and pay for the functionality you need now and add functionality as required.
The projects module is an add-on feature, while the core budget module is included with the core package. Sage Intacct Budgeting and Planning, a more powerful budgeting module, is available as an add-on.
Does Sage Intacct Offer Specific Non-Profit Functionality?
Yes! Sage Intacct is a fantastic solution for non-profit organizations. In fact, non-profits are a large percentage of Sage Intacct's customer base.
Sage Intacct gives non-profits the visibility, flexibility, efficiency, automation, and integration they need to succeed. It streamlines grant, fund, and donor accounting and makes it easy to confidently demonstrate financial responsibility to boards, communities, and volunteers.
And because non-profits handle confidential, valuable data, including donor information and beneficiary records, they appreciate Sage Intacct's iron-clad security.
Are There Additional Costs for Sage Intacct Updates?
No! Sage Intacct's automatic quarterly updates ensure the platform is always up to date and functioning optimally. These over-the-air updates are included in the subscription price and don't disrupt operations.
Do I Need a VPN to Access Sage Intacct Remotely?
No virtual private network (VPN) needed! With Sage Intacct, all you need is an internet connection, a web browser, and your login credentials to securely access the system anytime, anywhere, on any device.
What Is Sage Intacct's Uptime?
Sage Intacct has a 99.99% uptime.
Will I Have a Personal Sage Intacct Account Manager?
Yes! Once the sale is complete, your salesperson becomes your dedicated Sage Intacct account manager.
"The Vision33 team was very helpful. Having an assigned project manager and knowing who you were dealing with was great. I was happy with his responsiveness." – Shauna Wadden, Financial Services manager at Nova Scotia Pension Services Corporation
How Long Does It Take to Implement Sage Intacct?
Implementation times vary based on the project's complexity, but the average implementation time from start to finish is just 8-10 weeks.
Learn More With Our Sage Intacct Info Kit
Vision33 is an award-winning Sage Intacct partner and the leading integration and automation solutions provider for Sage customers. Our certified consultants work with growing businesses that have outgrown solutions like QuickBooks, Peachtree, Sage 50, Sage 300, and Xero.
With hundreds of successful Sage Intacct implementations, Vision33 helps businesses in many industries—including non-profit organizations, SaaS companies, and financial services firms—transform accounting frustrations into mission success and strategic growth.
Want to take a deep dive into Sage Intacct? Access our free info kit containing a product overview, customer success stories, demo videos, and FAQs.