Industry regulations are an obstacle for growing pharma companies. Learn how to overcome them with the Top 5 Challenges Facing the Pharmaceutical Industry.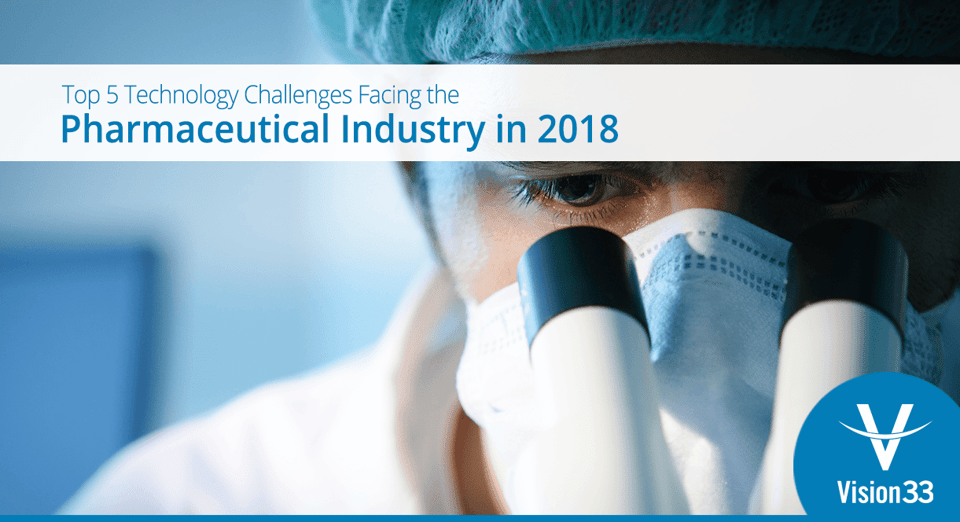 Product innovation, changing regulatory requirements, and complex supply chains; these are among some of the challenges facing growing pharmaceutical companies. In recent years, product traceability has become a concern as potentially dangerous drugs, including those that are counterfeit, stolen, or tainted, have entered the supply chain making it more important than ever before to adopt technology that will help identify and trace prescription drugs as they are distributed throughout the supply chain.
The Drug Supply Chain Security Act (DSCSA), signed into law a few years ago, signaled the federal traceability requirements for prescription drugs across the country. Since then, law has impacted manufacturers, repackagers, wholesale distributors, and dispensers; adding to the challenges facing the industry to institute technology necessary to obtain greater transparency throughout their supply chain.
Industry Regulations and the Need for Supply Chain Visibility
Dispensers (primarily pharmacies) no longer accept ownership of a product unless the previous owner can provide full transaction documentation including history, information, and a transaction statement. The laws aim then is to standardize and streamline the exchange of information about the path a drug has taken through the supply chain.
Regulations like those imposed by the pharma industry put the onus on companies to adopt expanded serial codes on drug product packaging, first at the lot level and later at the unit level. Next, they need a system to exchange information on the movements of those packages with partners across the supply chain. Similar standardization at the international level is also an important consideration.

Compliance with DSCSA has benefits beyond avoiding fines and sanctions. Companies within the pharma industry experience "compliance ROI" stemming from business process improvement by leveraging the comprehensive traceability features of an integrated enterprise resource planning (ERP) solution such as SAP Business One.
The Benefit of Purpose-Built ERP Solutions for Pharma Companies
SAP Business One for Pharma is a scalable ERP solution that integrates with pharmaceutical company's systems to offer complete visibility of your product movement. Whether you produce pharmaceuticals, vitamins, medical devices, cosmetics, or diagnostics, SAP Business One is proven to help by delivering regulatory compliant processes, which enable companies to:
Streamline and integrate processes to help ensure compliance and reduce risk
Ensure forward and backward traceability from ingredients to manufacturing processes, to finished goods
Manage recalls quickly and efficiently
Enhance quality management through real-time product, process, and patient insights
Increase patient safety with serialization, tracking, and tracing
Improve service responsiveness with multi channel call centers
Better anticipate, analyze, and respond to market demand
A Single Remedy For a Pharma Traceability System
Growing pharma companies need not reinvent the wheel and develop their own traceability system since a purpose-built solution already exists and their valuable resources are better spent researching and developing innovation to treat patients worldwide.
Instead, such companies look to ERP partners like Vision33 to aid them in ERP solution selection. To that end, Vision33 offers pharma companies real-time insights to better meet the needs of your customers throughout the supply chain with a business management solution purpose-built for the pharmaceutical industry.
For more information about how SAP Business One can help pharmaceutical companies like yours streamline operations, ensure quality production, and effectively manage your supply chain, read the free eBook Top 5 Technology Challenges Solved for Growing Businesses in the Pharmaceutical Industry.