Implementing the right technology is helping biotech companies build more resilient supply chains. Learn more about ERP solutions for the biotech industry.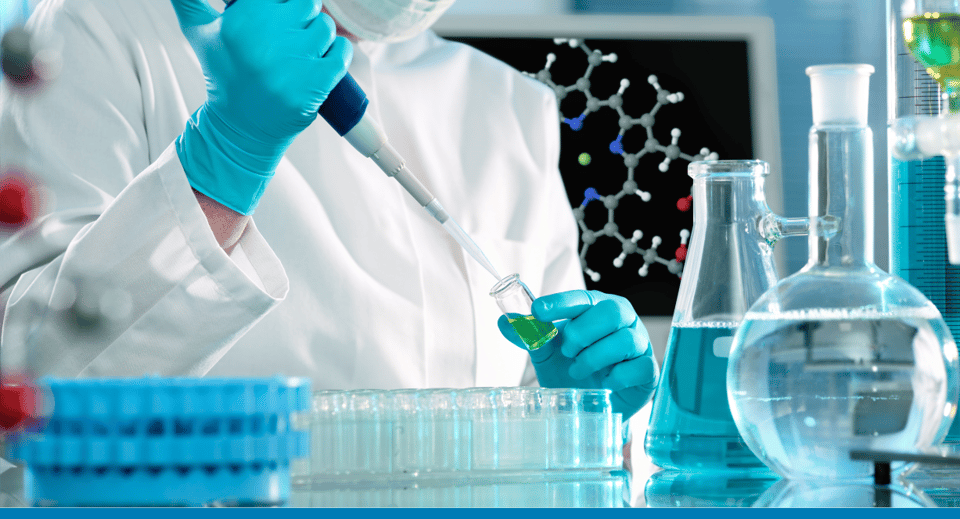 Is navigating supply chain changes high on your list of business challenges?
Biotech manufacturers are especially vulnerable to supply chain issues—disruptions appear quickly and last weeks or months, making it difficult to operate normally and meet customer expectations.
If you use entry-level business management software, managing your supply chain may even seem impossible.
Biotech companies are reimagining the supply chain, taking steps to unlock adaptability no matter where the industry is headed. However, developing new supply chain strategies requires agile technology that lets businesses make informed decisions as quickly as changes happen.
Enterprise resource planning (ERP) is integral to a more resilient supply chain. SAP ERP solutions like SAP Business One, SAP Business ByDesign, and SAP S/4HANA Cloud, public edition give businesses the resiliency they need to combat supply chain chaos.
From developing new strategies to coordinating with local vendors, SAP ERP solutions can help your business in these critical areas and build a more resilient supply chain network.
From Global to Local
Supply chain disruptions highlight the need for multiple suppliers. For example, raw materials shortages for critical pharmaceutical drugs were an obstacle for biotech companies during the pandemic. This led to an increased focus on supply chain security and the need for flexibility and diversification when companies realized depending on one vendor brings supply chains to a halt at the first sign of trouble.
Experts predict that pharmaceutical companies will seek local—versus global—supply chain networks. Shorter travel for materials helps businesses thrive in times of upheaval and reduces transportation costs. Tighter supply chains also mean more positive vendor relationships.
Unfortunately, limited supply chain visibility makes it harder to find opportunities to build a local supply chain.
ERP increases supply chain visibility and allows you to communicate and share data with vendors, distributors, and customers in real-time. ERP solutions also make managing vendor relationships easier with tools that do things like automate invoicing and payments. With a diverse network of global and local suppliers, businesses can meet sudden changes in demand for critical pharmaceuticals.
Spikes and Shortages
Resilient supply chains can meet demand even as products become scarce—and ERP creates resilient supply chains.
SAP Business One, SAP Business ByDesign, and SAP S/4HANA Cloud, public edition help users adapt to shortages by tracing historical data along the supply chain, offering transparency into material inputs, and providing insight into delays.
Centralizing critical information in a single database is the first step in recognizing risks and forecasting shortages. Then, by automating processes, ERP solutions maintain stock levels, generate reports, and track inventory as it travels through the supply chain to your warehouse.
Automation also enables biotech manufacturers to quickly scale production and react to sudden spikes in demand, getting life-saving products in the hands of those who need them most.
Reimagining the Supply Chain - Production Planning
Production planning is the first step in building a reimagined supply chain. ERP helps biotech companies make detailed production plans that are resistant to outside pressures and offers tools that make production planning easier, including functions that schedule and manage production and procurement.
Biotech companies are best served by planning for supply chain disruptions. SAP's ERP solutions use wizard-based processes that allow users to create planning scenarios in a few simple steps. Users can even define a bill of materials containing all raw materials to manufacture products, and the ERP solution will provide up-to-the-minute information on quantities and stocks involved in production.
Learn More about ERP for Biotech
Download our free eBook, Top 6 Challenges Facing Biotech, to learn more about overcoming supply chain obstacles and other challenges using modern technology like artificial intelligence to help businesses find security in an unstable supply chain.