As we are now at the end of this year's SAP Business One event of the year, it has been a chance to slow down and review all the notes from this fantastic conference. Over this series of upcoming blog posts, I will be discussing all the highlights and key takeaways from this year's Biz.One event for SAP Business One. A very different conference this year, the Americas' SAP User Group (ASUG) annual B1 Summit rebranded to Biz.One.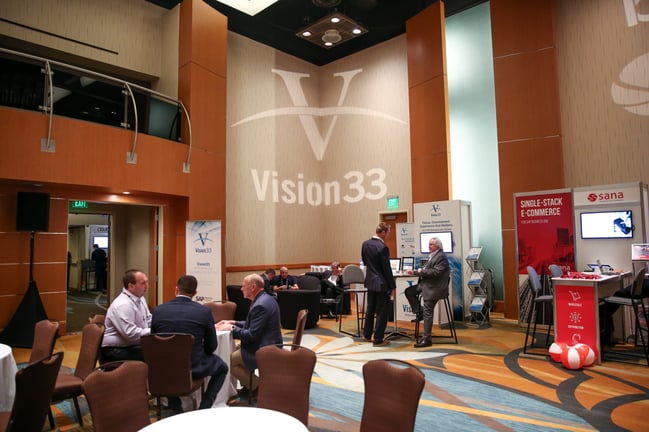 Why Biz.One – What Happened to the ASUG B1 Summit?
Why did this re-brand happen? It started last year when ASUG brought Eventful Conferences into their family. ASUG had the opportunity to take a step back and look at what they were trying to achieve with this annual event. How could it be larger and set up for even more growth?
The answer lay in the group defining and massaging its core purpose. What they quickly realized is they wanted an entirely customer-centric event for SAP Business One. This meant an event for SAP Business One customers – and delivered by SAP Business One customers. That sounds great – a user conference entirely focused on its users and not on trying to entice the masses with world leading personal development or business growth speakers. But what would be the hook then? How would ASUG and Eventful convince busy executives and staff to travel to the 3-day event in Orange County, California? Through a very carefully planned agenda where over 70% of the sessions involve a customer in the presentation. And by first going out to their user group and asking them what they want to hear BEFORE setting the agenda.
I would be remiss if I didn't add that since they are now using SAP Business One to run their companies, they can take the time to come to these kinds of events!
Customer Fueled Biz.One Agenda – What's In It for Me?
During a recent prep call, the event committee and SAP executives highlighted the Biz.One agenda and why specific topics would be included. It all came down to the top 3 objectives they want to achieve:
Learning
This event was an opportunity to sit and hear the roadmap for SAP Business One (or B1 as we users like to refer to it affectionately). And there was a significant focus on customer best practices. And who better to speak to these best practices in many cases than other SAP Business One users. It used to be the exception and not the norm at these kinds of conferences to have customers present. This year customers were a significant part of most sessions – delivering or co-presenting not just their own compelling story, but sharing what they have learned using the product every day to help their peers.
Feedback
Everyone likes to feel like they are being heard – especially when they have invested in the future of their business. This year's Biz.One conference held open forums with the people at SAP that manage the future of the product. There was face to face conversation for feedback on how the solution is developed, the look and feel, and even positioning.
Connections
Everyone wants to feel connected to something. When you are using a piece of software every single day across your business, you want to share in that 'me too' moment with someone that has been on a similar journey to yours. As an added bonus - Icebreaker conversation is a non-issue when you have something this big in common. Many technology user conferences include a family of related products to bring the most bodies together. But the Biz.One conference is about as straightforward as it gets – users of SAP Business One only. Everyone else need not apply!
This was the chance for B1 users to connect with other customers, SAP executive, their implementation partner, and solution partners that they have asked to hear from. Some of my favorite moments were watching customers having discussions with each other regarding their use of SAP Business One and sharing even tips and tricks with each other.
The Biz.One agenda was packed full of great sessions this year. Whether you wanted to learn about moving from SQL server to HANA, how to create new queries in SAP Business One, moving SAP Business One to the cloud or how to automate all your business processes, it was all covered and more. Panels of experts from the SAP Business One space encouraged audience participation and questions – where nothing was off the table for discussion.
Stay tuned for Part 2 of this series where I will go through some of the key messages from keynote speaker Luis Murguia, Global SVP for SAP Business One and well as some of the memorable customer presentations.