The cost of manual expense reporting can add up. Vision33's Employee Portal can help you business take control. Learn more.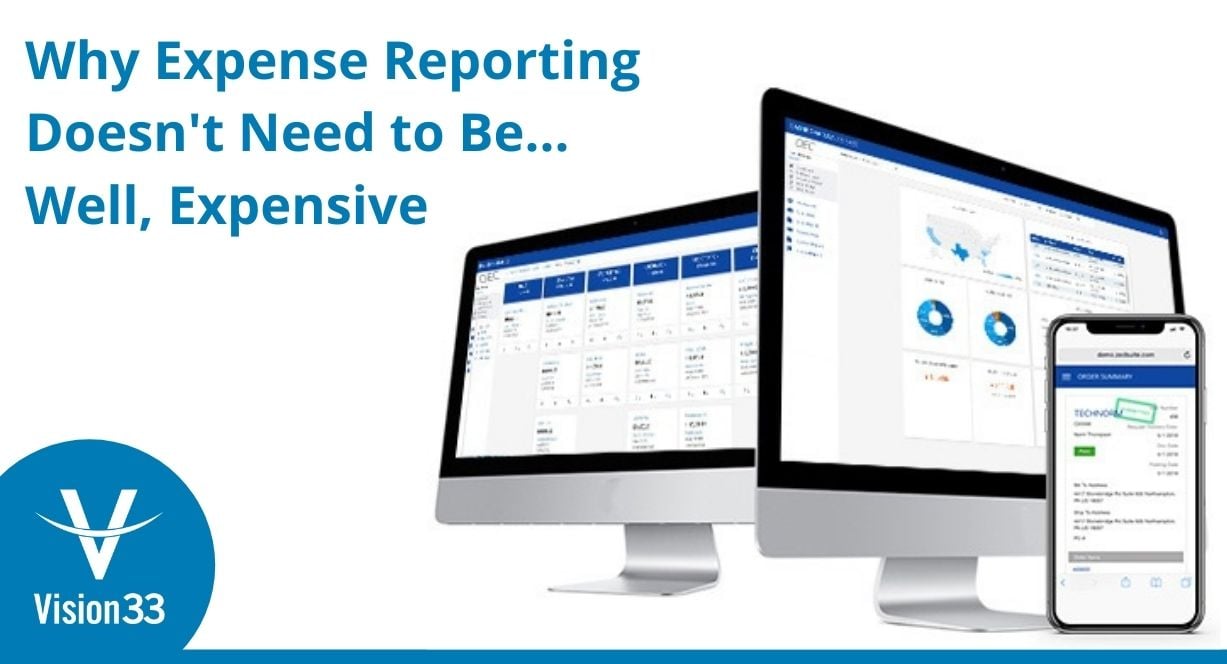 Spreadsheets like Microsoft Excel can be a cost-effective way to track your employees or business expenses, but without an employee portal, they may still require paper receipts that can be lost or misplaced. Spreadsheets can also be labor-intensive and confusing if employees aren't skilled in their use.
The Trouble with Manually Processing Expenses
Spreadsheets are an inexpensive way to manage expense reports, and paper forms work well with paper receipts. However, logging and tracking reports for employees, approvers, and the bill payers in the accounting department requires too much manual labor.
The Benefits of Offering Your Employees a Web Portal for Expense Reporting
If you're using an enterprise resource planning (ERP) solution such as SAP Business One, Vision33 encourages you to use a web portal as a cost-effective way to make expense reporting easier and cheaper.
The Vision33 Employee Portal Expense User allows you to enter expense reports and provides immediate error notification if information is missing or inaccurate, reducing the amount of time your accounting department spends reconciling data. The Employee Portal's control mechanisms monitor and audit expense reports, and you can customize the system for evolving expense and travel policies. You can also view the expense dashboard and submit an expense with the click of a button. Receipts, scans, photos, and more can be attached to the claims as proofs.
Take the Vision33 Employee Portal Expense User Demo
Vision33's Expense User for the Employee Portal solves the problems commonly associated with the cost of expense reporting overall:
Compliance
Workload
Manual labor
Approving time
And more
You can learn more about the Employee Portal Expense User by watching the demonstration webinar.
Take the test drive and get a firsthand look at what your employees would see when using the portal for a better understanding of how to reduce the expense associated with expense tracking.