You needn't look outside your walls for SAP Business One Cloud's benefits—they're right on your warehouse or manufacturing floor. Here's what to look for.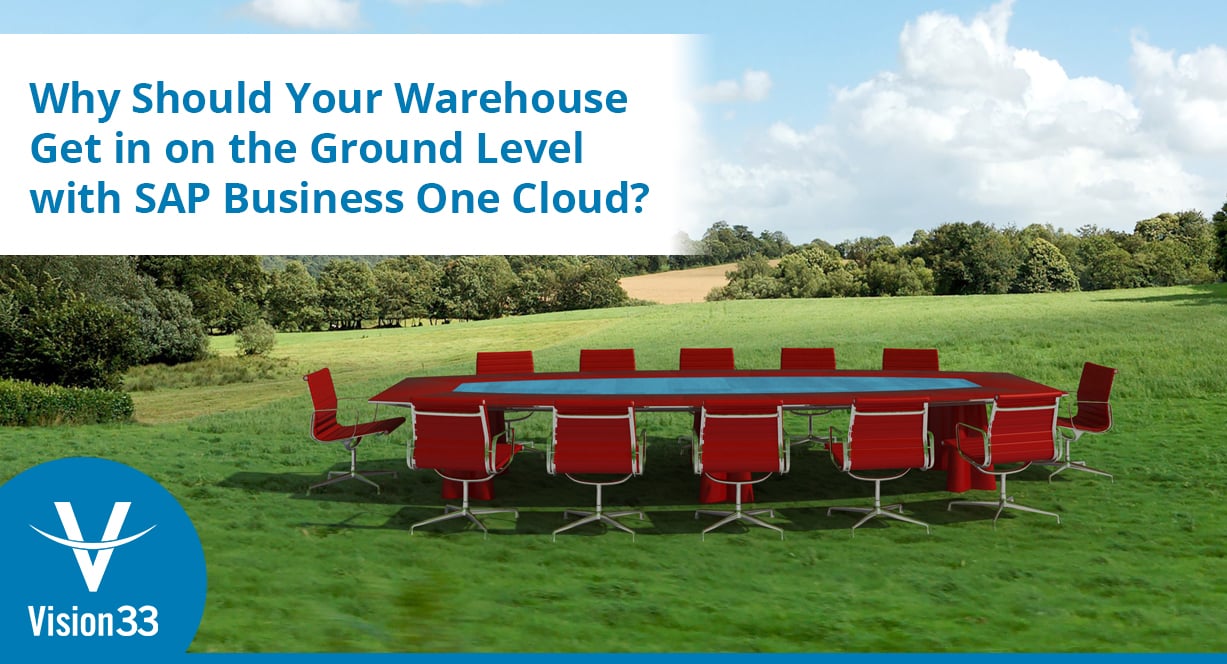 SAP Business One Cloud (aka SAP B1 Cloud) is viewed as a solution for making your business management data more accessible from mobile devices. But you don't have to look outside your walls to see the benefits – they're on your warehouse or manufacturing floor. You can't move your equipment or employees to the cloud, but if you consider how much data they generate and how you can leverage it to grow, you'll understand the cloud's value.
SAP Business One Cloud offers numerous advantages compared to traditional on-premises deployment. Think about your equipment and the data generated by meters and systems that track pressure, temperature, weight, flow rates, etc. You're collecting tremendous amounts of on-premises data every day of operation. Beyond accounting, inventory, sales, and standard transactional data, there's also an opportunity for wholesale distributors to better connect with the operations within their company.
Equipped with handheld scanning devices, your workers can directly link to your inventory, for example. You can also create alerts for equipment that isn't operating within its standard threshold. The alerts notify an employee that the equipment needs servicing, and they chose a time that doesn't interfere with production. Additionally, mobile-enabled workers easily connect with your business backend in the cloud, freeing them from desktop computers.
When it comes to leveraging data in your company, you'll see the value of SAP Business One Cloud in three areas.
Scalability in Cloud Computing
When you purchase SAP Business One Cloud from Vision33, you can increase or decrease your resources and user count at any time to adjust to your business needs. Software upgrades are carried out remotely with redundancy that ensures your valuable data is safe and that the upgrade doesn't hinder operations. Easily scale storage, network connectivity, bandwidth, and computing power to meet your needs – and pay only for what you need.
Agility in Cloud Computing
With the Amazon Web Services (AWS) Cloud, you can be agile in the cloud. You can focus on your strengths and avoid diverting energy to developing in-house technologies to support the scale of your growing business. Then, add additional functions as you need them on a limited small-business budget. Use the AWS Cloud to improve business agility and speed to market and let Vision33 and Amazon manage your technology and hardware while you focus on business strategy and what you do best.
Security in Cloud Computing
When sending data to the cloud from internal operations, the inevitable question about security arises. One of the most significant advantages of AWS Cloud is security. The AWS Cloud is proven to be one of the most secure cloud computing environments available – while also being flexible, scalable, and reliable. As the user, you have the sole authority on where data is stored, and security and compliance are shared responsibilities between you and AWS. This releases your business from an operational burden, as AWS operates, manages, and controls the components from the host operating environment to the physical security of its facilities.
Want to Learn More About the Cloud?
SAP Business One Cloud on AWS, combined with Vision33 Cloud services, enables growing businesses to be agile and scalable while keeping data safe and secure 24/7. SAP Business One is a certified solution on the AWS Cloud, the leading global cloud provider. If you'd like to learn more about the benefits of an agile ERP solution, contact Vision33 today.