Are you offering your customers an omni channel experience? Here are 3 brands who are getting it right.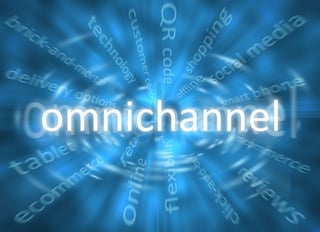 Before we look at 3 companies who have successfully created an omnichannel experience, let's look at what "omnichannel" actually means. All too often a brick and mortar store puts together an ecommerce sites and dubs their sales experience "omnichannel." But in reality, offering more than one way to purchase something is what gives buyers a multi-channel experience.
Now you know the difference between multi-channel and omnichannel, how can you be sure that you're offering your customers everything at any given point? Take a look at these 3 companies who are getting it right.
Starbucks
Love them or hate them, you've got to give Starbucks props for making buying really simple. Their app has made shopping online and in store convenient for everyone. Now consumers can check their balance and even reload cards all in the app, on the website and, of course, in store. To make things even easier, buyers can use their rewards cards or phones right at the register. So no more holding up the line, just swipe the code on the phone screen and grab a coffee.
L'Oreal
If there's one thing L'Oreal knows, it's that buying cosmetics can be a risky business. Without getting to test products in person, customers don't know if they've made a good choice until they can try their purchase on at home. The company offers two different apps for this. The first, Makeup Genius, allows users to upload photos and then experiment with different looks before making a purchase. True Match app ensures buyers pick the right shade when making a purchase in store.
To add to the omni channel experience, L'Oreal also offer workshops and consultations on their website.
Macy's
Ever considered Macy's ecommerce abilities? This retail mainstay offers various app for mobile devices, a user-friendly website and in-store features that other stores don't even offer yet. The chain's SHOP. SCAN. SAVE app allows retails access to real-time updates on sale items, clearance deals and special discounts. For those who prefer not use apps, there is the option of signing up for texts. There's also the option to pick up in store after ordering online so buyers can cut down on the cost of shipping and Macy's gets more ways to contact customers.
Are You Offering an Omnichannel Experience?
Offering your buyers multiple ways to make purchases and keep in touch may not be easy, but Vision33 can help your store set up the perfect solution. To learn more about how your company can create a successful omnichannel experience, download the SAP Business One for Retail brochure.