Learn how SAP Business ByDesign provides a comprehensive view of your organization and connects every department, so you can grow your business.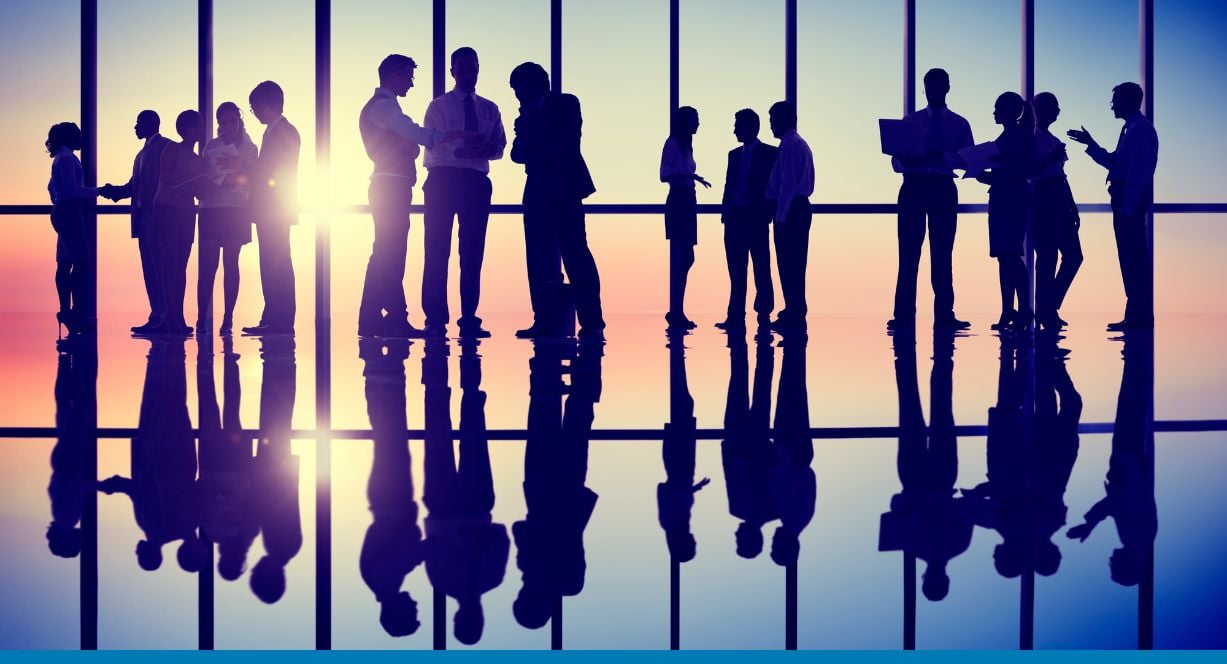 Whether current economic conditions are helping or hurting your professional services firm, one thing is certain: Interconnected businesses are more prepared to adapt to new economic conditions, seize new opportunities, and pursue growth.
An interconnected business embraces collaboration, cross-business insights, data-driven decisions, and agility in terms of employees and processes.
Your professional services firm can become an interconnected business by following best practices in four critical areas: Customers, employees, insights, and processes.
Here's a brief look at each area.
How SAP ByDesign Connects Departments
Engaged Customers
Customers expect personalized, innovative experiences—and professional services firms want to deliver. Many midsized businesses are even prioritizing customer experiences over profits.
However, a lack of collaboration between departments can negatively affect customer service. For example, if your marketing department doesn't coordinate new prospects with your sales team, you could lose those prospects to a competitor who beats you to the follow-up.
Connecting every business aspect to improve collaboration will help you provide the stellar service your customers deserve.
Empowered Employees
Employees want to feel safe, engaged, and valued. They rely on you for tools to stay connected, productive, and excited about their work.
There's always room to improve the employee experience, and 31% of professional services firms prioritize it.
To keep your workforce engaged, HR and management must listen and respond to employees' feedback while strategically allocating resources to meet needs.
Listening takes time and energy, and disconnected HR applications can't give you total visibility into your overall workforce.
To provide a desirable working environment, midsized professional services firms need stronger platforms to gather and analyze information about employee skills, experiences, and availability—and management that addresses employee feedback.
Usable Insights for Professional Services Firms
The professional services firms that had insight into their talent pool and could forecast a spike in demand for certain skills before the pandemic are the ones that survived the pandemic.
However, data and analytics are weak points for many midsized professional services firms. Powerful technology must enable cross-functional teams to access and share data, and skilled workers are needed to analyze vast quantities of data.
Smooth Processes
Manual, paper-based processes drain productivity and cause expensive mistakes. Sluggish on-premises software and spreadsheets divert employees' focus from value-added, revenue-generating activities.
No wonder 67% of midsized professional services firms consider freeing employees from labor-intensive financial tasks a top priority.
The Right Technology Matters
SAP Business ByDesign is the affordable, easy-to-use cloud enterprise resource planning (ERP) solution that empowers professional services firms to become interconnected businesses.
This robust solution provides a comprehensive view of your organization and connects every department, so you can grow your business wherever you are.
And because SAP Business ByDesign runs in the cloud, you can access real-time information anywhere, anytime, on any device—making it simple for your project managers to collaborate and make fast, confident decisions.
Learn More About Professional Services with ByDesign
Download our free eBook, Success in the New Era of Professional Services, to learn best practices for the four critical areas highlighted above and understand how SAP Business ByDesign can help your professional services firm thrive.