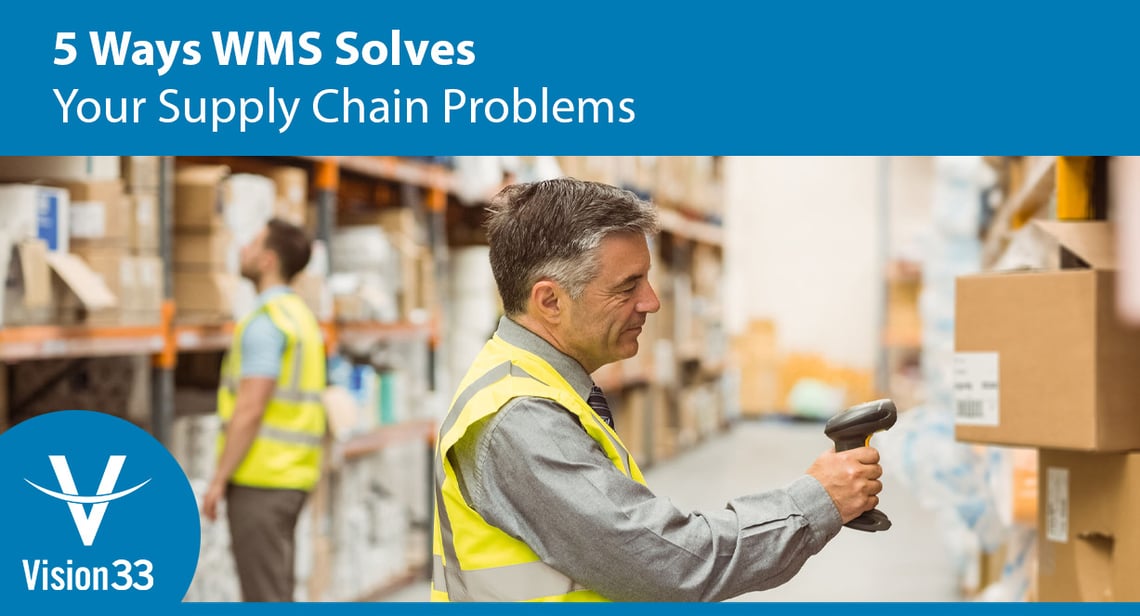 Streamlining your supply chain, simplifying IT, and optimizing the warehouse from order management to fulfillment; these are activities growing small to midsized enterprises (SMEs) need to do to run an efficient (and profitable) warehouse. If you're considering an integrated business management solution that combines enterprise resource planning functionality with a warehouse management system (WMS) functionality out of the box, you can position your business to address many of the challenges commonly associated with outgrowing your current systems. Today, let's look at five of the top business growth challenges that you stand to overcome with a WMS solution today.
1. Casting a Wider Net Through Order Management
Your customers expect to be able to conduct business with you in the channel they prefer. While you can take orders by phone, fax, and email, these methods require manual data entry and increase the chances of errors in orders. What's more, any added constraint in doing business with your company may give a customer in your supply chain reason to look to the competition for more convenient and modern methods of doing business. How easily your current business management solution will integrate with web portal solutions to extend reach can impact a business's ability to win new business.
Aside from the method of customer order entry, order management, the type of warehouse that you operate requires a solution with the flexibility to adapt to your style. WMSs like SAP Business One are built upon mature, extensible software giving businesses the ability to seamlessly integrated web based-portals, which will further extend access to this information through a secure web portal.
2. Inventory and Traceability
Highly regulated industries, whether it is food and beverage, life sciences, or pharmaceuticals, need to be able to track their products throughout the supply chain, providing traceability and a full audit trail to comply with government and industry guidelines. SAP Business One WMS optimizes inbound and outbound logistics and enables businesses to meet regulatory requirements for traceability, all the while delivering cost savings to the business.
Your warehouse manager may want to control inventory when more inventory arrives in the warehouse to prioritize it upon multiple criteria. For example, they may want to choose allocation based on a sales order grid. With older WMS systems, they might be able to carry out some basic functionality, but in SAP Business One for WMS solution, users have access to a robust WMS that connects with SAP Business One's centralized inventory database.
This provides accurate information about inbound and outbound shipments, inventory, and item location. You can value inventory using standard costing, moving average, FIFO, and other methods; monitor stock levels; and track transfers - all in real-time.
3. Complying with Industry Standards
In an industry built around getting the right product out the door as efficiently as possible, its no wonder that compliance standards continue to change and evolve? Can your business keep pace with the latest industry legislation? If you can't keep up with other business, you might lose out business to others in the supply chain able to guarantee compliance and instill trust.
You're likely already familiar with GS1, a global standardization body in the supply and demand chain – maybe your current solution supports it, or maybe it doesn't. But let's say you're in the food and beverage or medical device industry, does your business have support for things like Product Traceability Initiative (PTI)? Even if your current WMS provides support for current industry standards, what about tomorrow?
As more standards get put into place in your industry, how quickly you can respond can form the basis of competitive advantage against competitors that are slower to react. Businesses need a solution with a product road map that keeps pace with new standards in your industry. If the wealth of new features seen in the release of SAP Business One version 9.3 is any indication, SMEs considering SAP Business One for their next WMS solution will have a solution for the long-term.
4. Equipping Your Warehouse Workers with the Right Tools
No more paper pick lists already. Mobilizing your workforce inside the warehouse is a no-brainer, and this is another area where SAP Business One WMS delivers.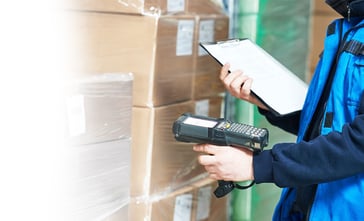 A well-equipped workforce is empowered to get answers to questions right away.
Reduce manual data entry errors entering your inventory database and have employees spend more time getting the job done rather than scratching their heads and checking in with the warehouse manager. SAP Business One WMS offers a seamless user-experience that connects your employees to your enterprise.
5. Successfully Grow and Manage Your Warehouse, Along with the Rest of Your Business
Unlike traditional WMS, whose focus is on warehouse management, a more robust ERP solution like SAP Business One WMS gives you an affordable way to manage your business from the same solution. Out of the box, you have access to business area features and functionality like project management, CRM, as well as warehouse management. So as your business continues to grow, these features are ready to accommodate your business process expansion without the need to replace the solution.
The benefit being that the software grows with your company rather than having to move to another platform or buying additional software down the road to support key business processes that you need tomorrow. From accounting and financials, purchasing, inventory, sales and customer relationships, and project management, to operations and human resources. Besides WMS features, SAP Business One helps you to streamline processes, gain a greater insight into your business so that you can act fast and make decisions based on real-time information – all to help you drive profit and business expansion.
Want to See SAP Business One WMS in Action?
SAP Business One for WMS is an excellent choice for your next WMS solution. If you are interested in learning more about what your business could look like if you upgrade or switch to SAP Business One WMS, then watch this in-depth video demonstration hosted by Vision33, Solutions Architect, Mike White.