Small businesses now have access to a vast amount of data that is meaningful to them with HANA Analytics for SAP Business One.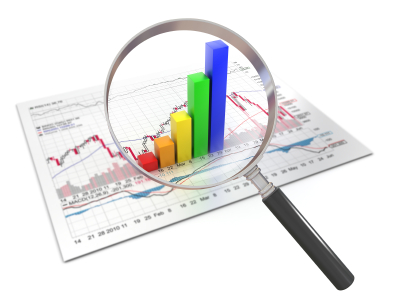 Competition is stronger than ever in today's small to midsized enterprise (SME) market. Growth-focused business owners know they need to stay one step ahead in order to effectively manage their business. A common pain point in the early stages of many of our customer journeys is knowing they have vast amounts of data at their fingertips, but not knowing what to do with that data, or more importantly how to interpret company data to come up with actionable recommendations for change.
Savvy growing businesses are no longer getting lost in discussions about 'big data' and the volume and variety of it encountered on a daily basis. Instead, they are focusing on ways to impact bottom-line metrics by leveraging the technology and tools that are available to them. One of those solutions has been SAP Business One for the last ten years. Recognizing the changing informational needs of this rapidly growing market, SAP continues to make technology improvements to SAP Business One – including a strategic focus on innovations like HANA Analytics.
At the recent ASUG SAP Business One Summit, Paul Killingsworth, Director, Solution Experts & Customer Relations, shared his insight into the SAP Business One solution and the demands of the SME market. In the video below, he shares, "SAP Business One was the first ERP solution that was fully developed and ready on HANA, SAP's new in-memory technology. Even the smallest companies are getting more and more savvy. They have a vast amount of data that could be meaningful to them. If you put this data into an in-memory environment, you are now able to do analysis and make sense of the data in a way never done before. Based on the high adoption rate of the analytical tool, SMEs are setting themselves apart from their competitors by turning data and information into results".
SAP Business One continues to be a strategic focus for SAP, who is firmly committed to their SME market. Small businesses are no longer satisfied with a product that can only do so much due to their size and infrastructure. In a market where the word 'agile' has become synonymous with success, entrepreneurs are now embracing analytics, different deployment methods, mobile tools and more to help them make faster, more informed decisions than their counterparts.
Watch the full interview below to hear more from Paul Killingsworth about SAP's long term commitment to SAP Business One and what savvy customers are expecting from an ERP system that will grow with their business.