Your business software is failing if it's holding you back and wasting valuable time. A powerful SAP solution will take your business to the next level.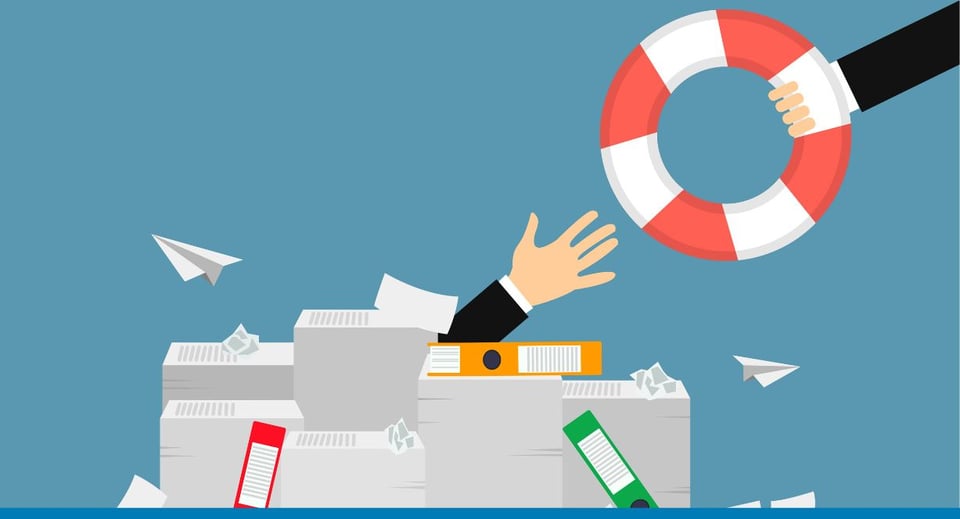 Seeing your small business grow with new clients, products, and locations is fulfilling—and indicates you're headed in the right direction. But as your business grows, you might discover that the entry-level software that got you started can't keep up.
Instead of saving time and watching the business run smoothly, you'll be creating workarounds to make the software as effective as it used to be and gritting your teeth at slow processes.
Every business owner wants to get more done faster and increase revenue. This makes enterprise resource planning (ERP) solutions a smart investment for all businesses.
At Vision33, we know implementing an ERP system isn't an overnight decision—but it could be the best decision you ever make for your business.
If you're unsure when to invest in ERP, keep reading for our surefire signs that the time is now!
You're Losing Time to Manual Tasks
One of the first signs you've outgrown entry-level business software is when simple, everyday tasks suddenly become time-draining. If your system can't automate tasks, you're putting more time into daily processes than you should be.
Reducing manual labor means you have more time for higher-value tasks—like strategizing ways to keep growing and stay ahead of your competition.
ERP systems like SAP Business ByDesign and SAP Business One are robust systems that automate and streamline processes to save time and make you more agile.
Your Systems Are Disconnected
Disconnected systems mean your data is stored in multiple locations. This means you and your employees must do the error-prone task of double data entry, which is ripe with opportunities for error. Such redundancy is also a waste of time and skills and can lead to employee disengagement.
Integrating your departments and processes on an ERP system's single centralized platform reduces errors, increases visibility, and offers real-time, always-accurate data that's available company-wide.
With these benefits, you'll be able to make better-informed decisions faster to propel your business into the next growth stage.
Your Reporting Is Inadequate
Solutions like SAP Business ByDesign and SAP Business One's advanced reporting tools are easy-to-use, accurate, and available in minutes. With standardized and customizable options, these reports provide detailed financial information, up-to-date inventory data, and visual analytics for budget planning, inventory forecasting—and almost anything else you want.
You've Busted Your Budget
Entry-level software is costing your business, and a new ERP system can be the difference between staying on budget or going over budget. And as your business grows, staying on budget will happen less and less.
Tracking finances and accounting across the organization will also become more difficult as you grow, which could lead to financial mistakes.
But because SAP's ERP systems store your business's financial data in one centralized database, you have the visibility you need to monitor your bottom line.
Learn More
If these issues feel familiar, download our Outgrowing Your Accounting Software guide and learn how ERP systems simplify processes, automate manual tasks, and track financial data to help your business grow.