SMEs have leveraged ERP solutions like SAP Business One to make sense of big business data to stay ahead of the competition.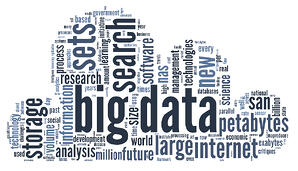 With the rapid advancement of technology, small to midsized enterprises (SMEs) need to transform the way they manage their business in order to stay competitive. According to a survey conducted by Oxford Economics, 64% of SMEs are leveraging technology to outperform their peers; everything from social media, mobile friendly software, cloud computing to big data.
Indeed many businesses that use enterprise resource planning (ERP) applications are transforming their business to stay ahead of competition with improved visibility, efficient operation, and the ability to capture vast amounts of data - data on things like sales, production, and inventory management.
The challenge remains finding a way to analyze this date more efficiently to gain actionable insight and outperform the competition. That's where SAP Business One comes in. In order to make sense of business data, SMEs are taking advantage of reporting and advanced in-memory analytics that ERP systems have to offer; increasing visibility and enabling fast and accurate analysis. What's more is that they are doing this faster, easier and with more accuracy.
Here's a quick look at how some Vision33 customers are using an ERP application to stay competitive.
IES Engineering (IES) used an integrated ERP system to leverage business information with access to real-time reporting that automatically aggregates and shares data from multiple sources across the company.

Omega Morgan was able to manage their intricate project requirements by implementing an ERP solution. With a high volume of information being entered, reviewed and scheduled, they were able to use their ERP system to gain a big picture of daily financials, sales, purchasing and inventory to forecast and plan resources as needed.

Envelopments used their ERP solution to manage a free-flow of information necessary to control inventory and production costs, manage its vendor and customer relationships and further scale its operations.
SMEs now have the option to leverage business information into valuable insight through an ERP solution. For more information on how an ERP system can help you manage your business data access the Vision33 Beginner's Guide to ERP
Learn More in the Beginner's Guide to ERP
For fast-growing businesses, the time to shift from small business accounting software (e.g. QuickBooks) to an ERP platform may already be upon you. But how do you know for sure and where do you begin sorting through your options?
These are challenging and often complicated questions to answer, and in most cases, the available resources online don't clarify anything. For that reason, we consolidated all our early stage ERP resources in one place.