Mikael Boyum, CEO & President of Boyum IT discusses how far the Software Service Provider (SSP) has come and where they're going in the future.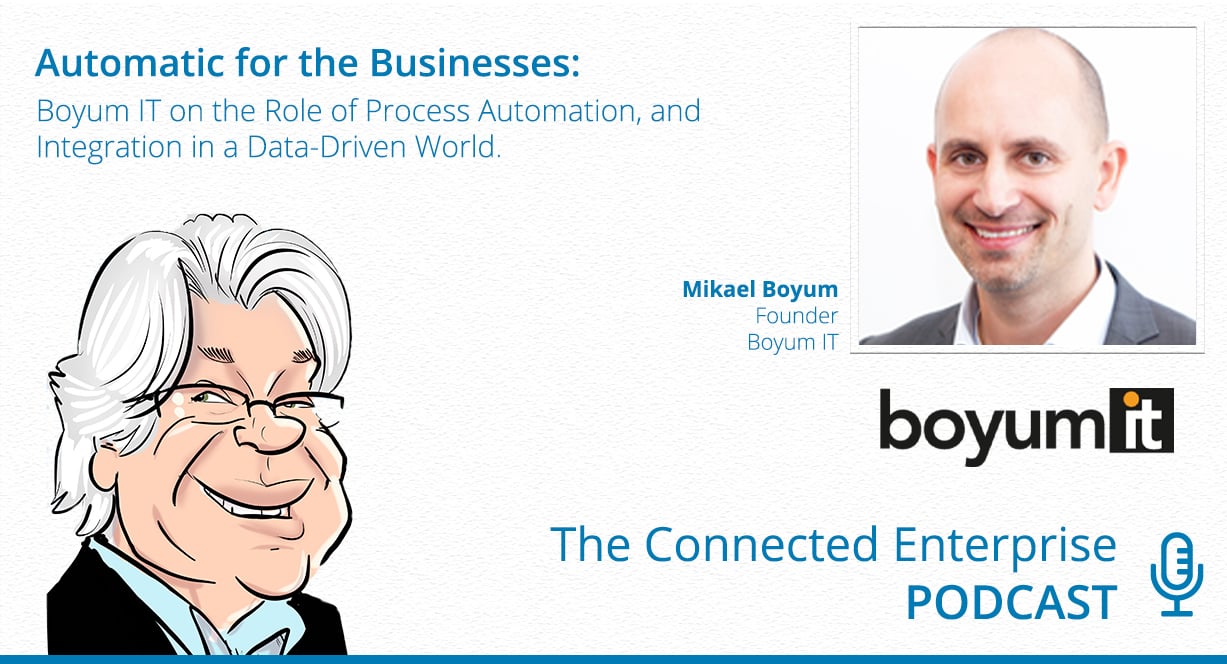 Mikael Boyum, CEO & President of Boyum IT joined the Vision33 Connected Enterprise podcast to talk about where the Software Service Provider (SSP) for SAP Business One has come and where they see opportunities for businesses in the future.
Best-of-Breed Approach to Enterprise Technology
In the enterprise technology world, Boyum IT group is well known for its SAP Business One add-on solutions including the B1 Usability Package (B1UP), an award-winning solution to enable users to further customize and automate SAP Business One. The topic of process automation continues to be an important one in a world where businesses have seen a return to form of the best-of-breed technology approach; selecting the best technology to meet your requirements.
The return of this business strategy speaks to the ubiquity of the Cloud, which facilitates closer integration between enterprise resource planning solutions (ERP) such as SAP Business One and other industry solutions – like eCommerce or add-on solutions.
Boyum IT, Automating Success
By using a collection of enterprise technology solutions, businesses can become more agile, and add solutions as necessary while they continue to grow. In order to reap the benefits of this approach, guest Mikael Boyum explained that it requires businesses to first overcome the fear of new technology. That's where IT professional services consultancies come in to help explain the benefits.

"To be honest, I think it is because people, they are afraid of the new technology. People, they are afraid to do the change, you could say, because when they see how smart software is starting to be and how much we can automate all the things around their jobs," says Boyum. "They start to understand, 'Oh, some jobs will disappear, and I might not sit in the same role as I have had a previous year after implementing a new system.'"
This couldn't be further from the truth. If anything, the automations and boons for enterprise technology enable businesses to save time and redeploy their employees into more productive areas of the business that drive value. It's an approach that even Boyum IT has taken internally as well.
Learn More About Boyum IT
Today, Boyum IT has close to 200,000 users despite its small but mighty team of 150 employees. As a global company, Boyum IT's success has been driven by automation too. Their partner success unit, where partners can log into a portal for the opportunity to help themselves on whatever they need from Boyum IT is automated, self-help.

To hear more about SSP Boyum IT's thoughts on automation, integration and more listen to the latest episode of the Vision33 Connected Enterprise Podcast today.