The Employee Portal provides a feature-rich solution, offering employees and field staff the ability to see the SAP Business One data you need them to through a Web-based browser. Read the article.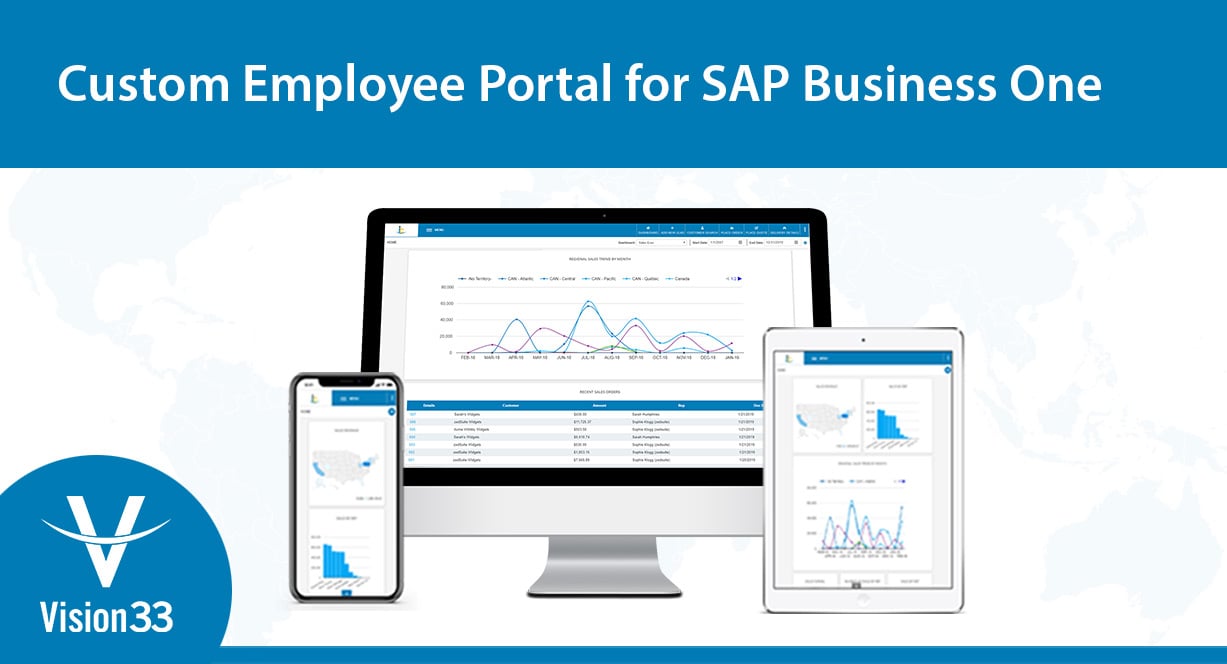 ERP is a necessary expense when becoming better as a business, and one that can help employees become more self-sufficient.
Employees want the ability to navigate through past and current projects to get a feel for how things are done. They also want access to resources they can refer to when tackling a project. Using Employee Portal for SAP Business One, even those without a user license can access the portal to find the information they need, whenever they need it.
Today's employee responds well to a system that makes it easier to automate many of their overhead tasks - and you need happy employees if you want to retain them. By implementing Employee Portal for SAP Business One, organizations are eliminating multi-step manual processes for their employees and giving them back time to work on more important things - like bringing in new business.
With a smartphone or tablet, employees can see a project's data including special instructions, who assigned the project, and who is scheduled to work on it.
Employee Portal also gives employees clear direction on tasks and keeps everyone in the loop on current company process. By taking advantage of Employee Portal's flexible querying capabilities, you can collaborate with employees to ask your employees for new ideas on the reports they need and then write a custom query and publish to the portal to instantly add more value.
For project-driven professional services organizations, the core requirement for Employee Portal is the time-tracking functionality. Time sheets and PTO actions can be accessed and updated within the Employee Portal's Time and Services module; employees can both view accrued PTO and apply for PTO within the time sheet view on the graphical user interface (GUI). Such integrated PTO hadn't previously been developed in the Vision33 portal but was easily added thanks to the highly customizable nature of the platform.
Vision33 listens to your needs and incorporates them into real business practice in a way that's functional, useful, and allows you to grow consistently.
Watch the Employee Portal video featuring Sarah Humphries to hear how businesses can equip their employees with the tools they need to become more self-sufficient and extract even more value from your SAP Business One investment.