Wondering what is cloud-based ERP? The benefits are vast—gone are the expensive, risky investments in outdated software, on-premises servers, and IT staff.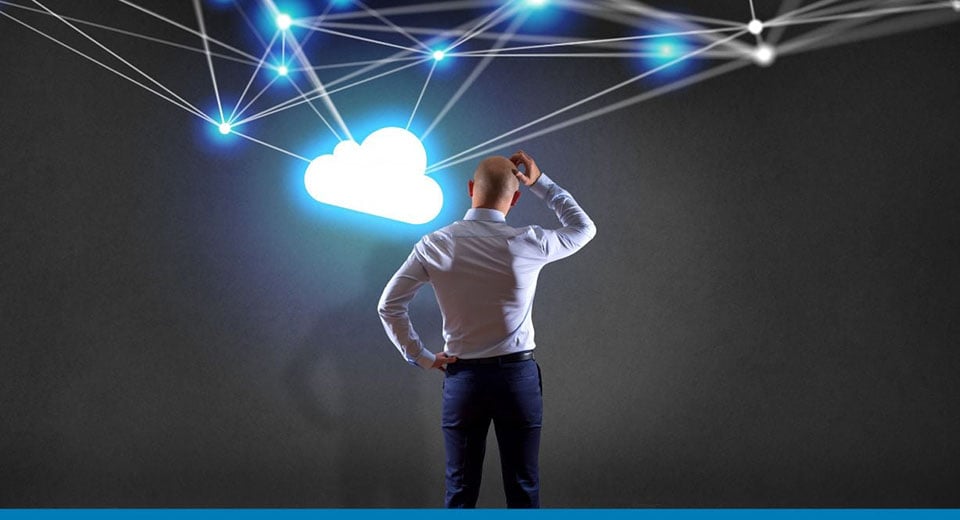 This post was updated in December 2022.
Business growth is cause for celebration. But as the owner of a small to midsized business (SMB), you'll experience growing pains along with victories.
Whether your business is expanding through new locations, additional warehouses, new products and services, eCommerce, or more staff, there suddenly aren't enough hours in the day to get everything done.
One of the most common challenges growing businesses face is hitting a wall with entry-level software.
Small business accounting applications can't support meaningful growth, streamline operations, or provide real-time data to help you make smart decisions. Spreadsheets become dreaded workarounds that lead to finger-cramping data manipulation, expensive mistakes, and stale data. And without integration with your other critical business applications, you're entering identical information in multiple places.
If your business's growth is outpacing your software, look closely at cloud-based ERP.
What Is ERP?
ERP stands for enterprise resource planning. An ERP solution brings every aspect of your business—including accounting and finance, customer relationship management (CRM), inventory, reporting, eCommerce, supply chain, and projects —together one one platform.
ERP solutions enable you to share information across all business departments and with your vendors and customers. From workers in your warehouse to the executive team, an ERP solution provides complete visibility into your operations by centralizing your databases into a single location.
What Is Cloud-Based ERP?
While the cloud may seem abstract, you use it every day when you search on Google or order from Amazon. Cloud ERP is an ERP solution that runs in cloud data centers accessible over the internet by any user with permission. Some ERP solutions give customers a choice of system deployment: 100% cloud-hosted or hybrid cloud, which is partially cloud-hosted and partially on-premises.
Is the Cloud Secure?
Yes. There hasn't been a publicly reported major cloud infrastructure breach since 2010. Cloud providers' protections rival those of the world's largest enterprise data centers. Recent studies prove security is one of the top reasons to move to the cloud.
What Are the Benefits of Cloud-Based ERP?
The cloud changes everything—gone are the expensive, risky investments in outdated software, on-premises servers, and IT staff. With the right cloud-based ERP solution, all you need is an internet connection and a web browser.
Cloud technology creates a more agile and cost-effective operational function by minimizing the need for hardware and storage and providing more scalable and easily automated processes. The cloud also gives you secure access to your data anytime, anywhere, on any device.
What's an Example of an Affordable Cloud-Based ERP Solution?

SAP Business ByDesign is an affordable, easy-to-use cloud-based ERP solution for fast-growing businesses. Running SAP Business ByDesign in the cloud empowers your employees to work and collaborate anytime, anywhere. Every facet of SAP Business ByDesign adapts to the devices your team uses. Targeted apps simplify and streamline tasks like time and expense reporting, project management, and analytics. Powerful reporting delivers real-time information so you can make fast, confident decisions about your business's future.
SAP Business ByDesign easily adapts to how you do business—not the other way around. And as your business grows, SAP Business ByDesign grows with you via various solution extensions.
SAP Business ByDesign is fast and easy to implement, and its automatic updates don't interfere with your operations, so you're free to focus on strategy, innovation, and growth. And because application programming interfaces (APIs) make it easy to integrate SAP Business ByDesign with your other business applications, you save hours by eliminating repetitive data entry.
Learn More
Our experts have developed a comprehensive SAP Business ByDesign info kit full of easy-to-digest assets for anyone researching or considering this powerful cloud-based ERP solution.
Explore solution briefs, videos, and demos to understand how SAP Business ByDesign can help your business turn growth potential into real results.