SAP Business One success stories series: Learn about Eastporters Audio Video, a leading provider of home theater projectors and general home theater needs.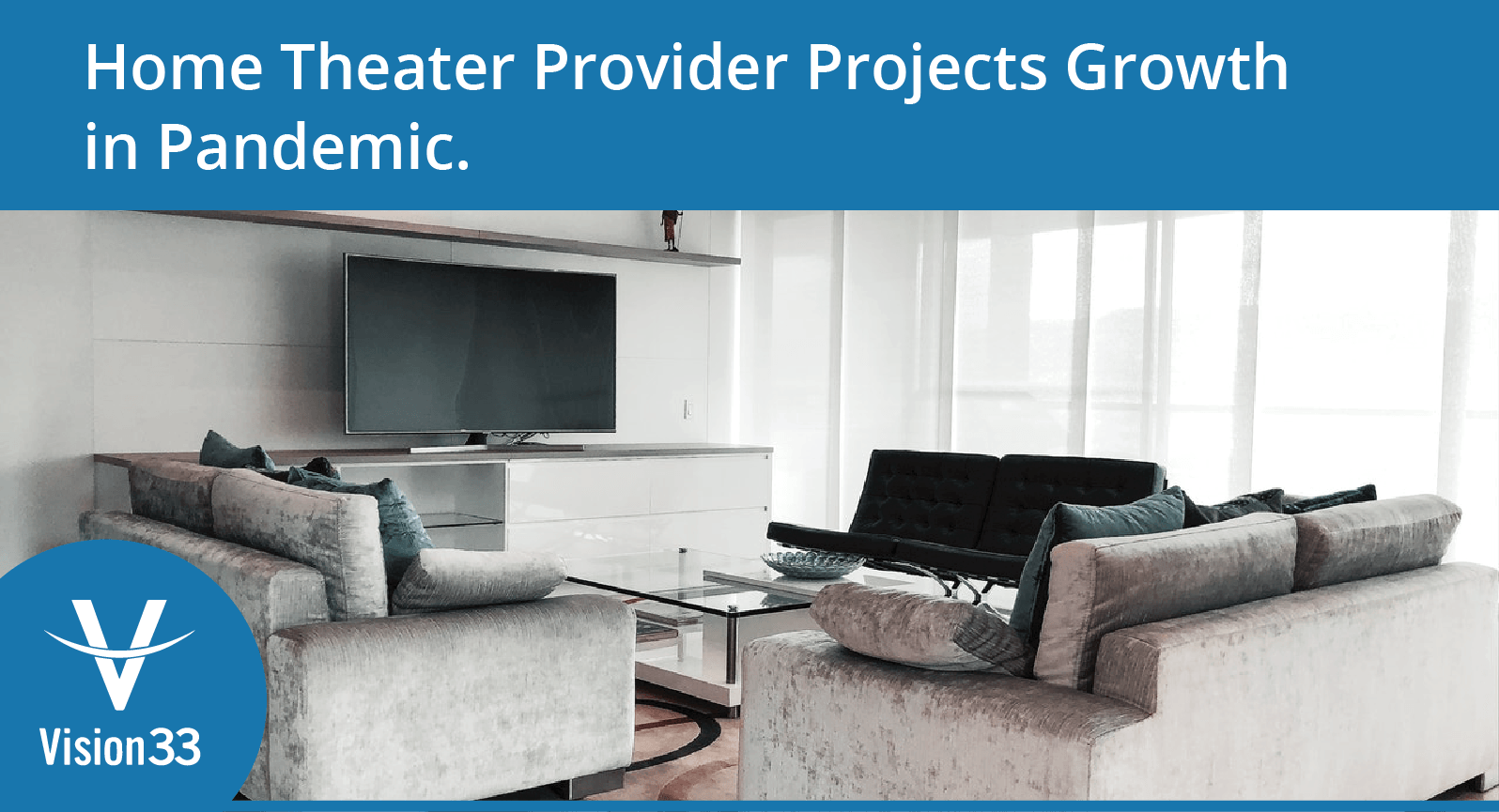 During the pandemic, businesses are pivoting to take advantage of opportunities such as adopting new sales channels through eCommerce or keeping up with demand fluctuations caused by the bullwhip effect in their supply chain. One such business is Vision33 customer, Eastporters. In their recently published profile, part of our SAP Business One success stories series, we asked them about their challenges and triumphs during the pandemic, thanks in part to their adopting of SAP Business One. Here are a few highlights.
About Eastporters
Founded in Southern Ontario, Canada, Eastporters Audio Video is the leading provider of home theater projectors and general home theater needs. Eastporters sells equipment (projectors, seating, screens, etc.) and helps customers select, design, and install home theaters for a movie-going experience without the movie theater.
While the pandemic has affected industries in different ways, spending in home entertainment category has increased substantially. As a result, Eastporters was faced with an increased demand.
In addition to their retail operations and wholesale distribution, they have open new sales channels with online retailers like Amazon. Yet their QuickBooks accounting system, used for invoicing and customer support, couldn't keep pace with the increase in demand.
Technology Challenges Facing the Company
"We were growing quickly, but our systems made things difficult," Eastporters' partner Yi Hao explained. "We had to check orders manually, which was hard to manage because most orders have ten or more line items. Even though people were working double shifts to keep up, we still experienced delays and missed shipments."
Luckily, Eastporters were a year into their operations with SAP Business One when the pandemic hit and were able to improve three key areas of their business in time to take advantage of the increase in demand including:
Warehouse management system improvements
Electronic Data Interchange (EDI)
ECommerce integration with their business management solution
The Road to Digital Transformation
Through their adoption of SAP Business One, Eastporters were able to become more resilient and experience four times their sales forecast during the global pandemic. Read Eastporters' SAP Business One Success Story to learn about their journey towards digital transformation.