Find out how Envelopments cut corners, optimized inventories, and streamlined Supply Chain management processes with SAP Business One.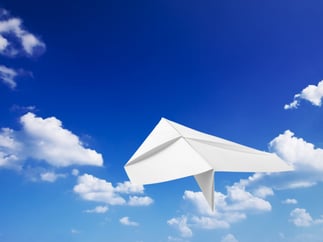 Getting a handle on your supply chain and properly managing all aspects can lead to significant results. With better systems in place, and the ability to streamline your supply chain processes, businesses can optimize inventories and enhance supply network visibility. With increased management and tight controls over the flow and distribution of your goods, businesses can enhance the relationships it has with its vendors, and ultimately its customers. That was the case with Envelopments, a paper products and custom communiques business, focused on delivering high quality products and services.
The Value of Technology
Envelopments has stayed a cut above the competition by understanding the value of technology. Envelopments used technology to carve a niche in their industry, and cut necessary corners in operational processes in order to provide additional value to their customers. With beginnings as a design studio, Envelopments experienced increased customer orders and quickly realized that their manual order taking was not efficient. In order to prevent stockouts, they were holding excess inventory, and lacked good data because their out of the box software did not have customized reporting. Envelopments required a solution that enabled them to better manage their data, their supply chain, and also provide them with access to information necessary to control their inventory and production costs.
A Custom Cut Solution
By using SAP Business One as their solution of choice, and choosing Vision33 as their implementation partner, they were able to gain business intelligence they required to continue on their uphill trend of growth. The paper products company was able to develop a custom cut solution to meet the specifications of their customers. With a superior product, and dedicated SAP Business One Consultants, Envelopments was able to see real results quickly in their supply chain, and their business as a whole.
Through the successful implementation of SAP Business One, Envelopments cut corners, in all the right areas. They eliminated excess holding costs, easily determined inventory levels, and reduced the time to replenish inventory. Envelopments also increased their order fulfilment rates and shortened the turnaround time of processing and shipping an order to 14 minutes. These efficiencies in their operations turned into value for their customers. Having a solution in place, such as SAP Business one, to systemize and automate ordering is critical to exceeding customer expectations. With more efficient supply chain management practices in place, Envelopments increased customer satisfaction, ultimately resulting in business success.
To find out more about how SAP Business One and Vision33 helped Envelopments better serve their vendors and customers through effective supply chain processes, read the complete customer success story here.