Why is inventory fulfillment so difficult? Learn how to overcome 5 common challenges, like demanding customers, stiff competition & more. Read the blog.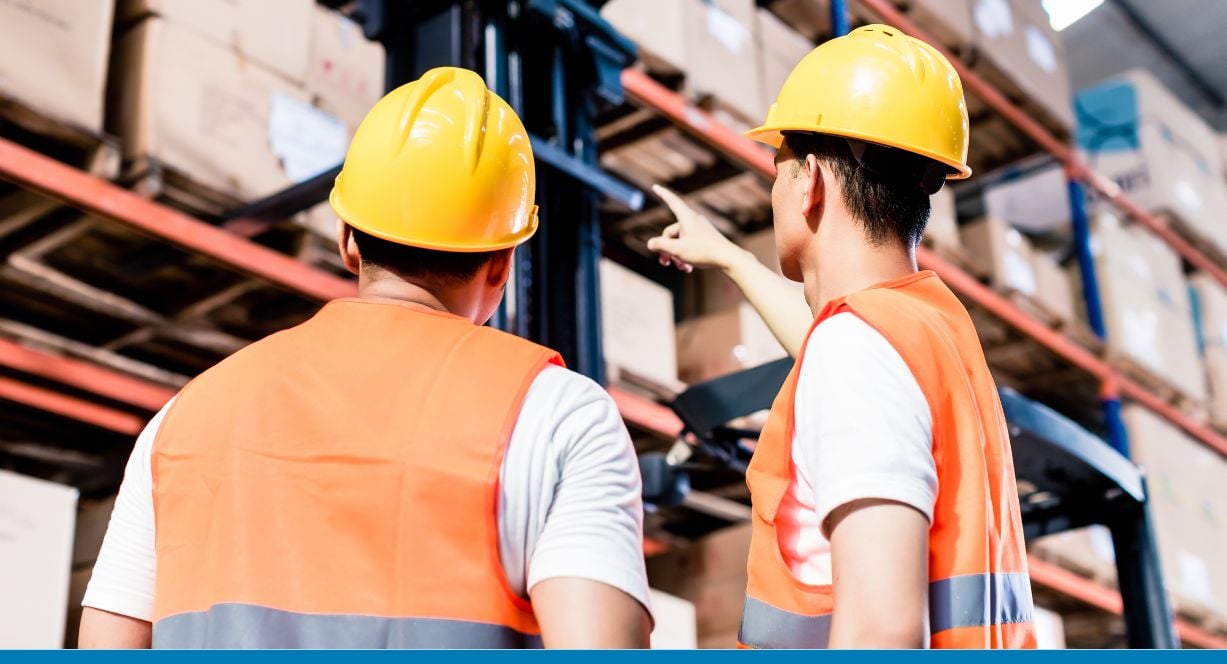 This post was updated in September 2023.
Running a distribution business is hard. You need to manage your products and their prices closely, and keeping your warehouse organized is a full-time job that only gets harder with multiple locations. And since you operate within a complex and ever-changing supply chain, one minor disruption can bring things to a screeching halt.
Whether your business handles hard or soft goods, food and beverage products, or other items with complex serialization and lot tracking, inventory fulfillment remains one of the biggest pain points for distributors.
Why is inventory fulfillment so difficult? Here are five of the most common challenges—and how to overcome them.
Demanding Customers
Consumers have high—and often unrealistic—expectations. They want to pay as little as possible for your merchandise, and they want it delivered yesterday. They don't understand the complex process of shipping packages, and they're unsympathetic about anything that causes a delay. Worsening the problem are interrupted supply chains and inflated prices due to lingering effects of the pandemic. Although these factors are out of your control, you bear the brunt of your customers' frustrations.
Inadequate Technology
Many small and midsized distribution businesses use small business accounting applications like QuickBooks, supplemented with Excel spreadsheets. But QuickBooks can't handle the complexities of distribution, and spreadsheets are dangerous workarounds that lead to expensive mistakes due to copying and pasting. Even if you use an inventory management system, it probably can't integrate with your other applications. Such inadequate, disconnected technology leads to manual processes, wasted time, and missed opportunities.
Perishable Inventory
If your inventory is fresh foods and beverages with limited shelf lives, it's especially critical to get orders out as quickly as possible— no one wants rotted fruit or curdled dairy.
A Lack of Traceability
Recalls can happen any time – we all know about contaminated lettuce and tainted meat – and when one occurs, distributors need instant traceability to locate and track their products in the supply chain. This traceability is a chief concern for the heavily regulated pharmaceutical industry. The ability to track multiple types of inventory is necessary to keep customers safe and brands protected.
Stiff Competition
It's not easy for small and midsized distributors to compete with big-box retailers and fulfillment giants that can make same-day deliveries. However, the pandemic created an urgent need for eCommerce, and most businesses have found a way to move online. This is daunting for distributors used to doing business offline, especially since an eCommerce platform doesn't guarantee ease of use—tracking orders from placement through delivery can still be difficult and time-consuming.
Solving Inventory Fulfillment Challenges With Digital Transformation
Undergoing a digital transformation will make inventory fulfillment much easier. And while that sounds overwhelming, digital transformation is simply making your business run better by creating new—or modifying existing—processes using technology.
Digital transformation occurs one small step at a time. Start by identifying your business's biggest pain point and finding technology that can simplify, streamline, automate, or integrate your processes to relieve it. Then move on to the next pain point.
Start Here
Digital transformation doesn't have to be complicated, expensive, or disruptive to your operations. To learn more about it and how it can overcome common inventory fulfillment challenges, visit the resource page below for blogs, customer success videos, on-demand webinars and demos, eBooks, and more.