Watch the video below to learn about best practices in inventory management technology, SAP Business One, and the benefits of integrating ERP with a WMS.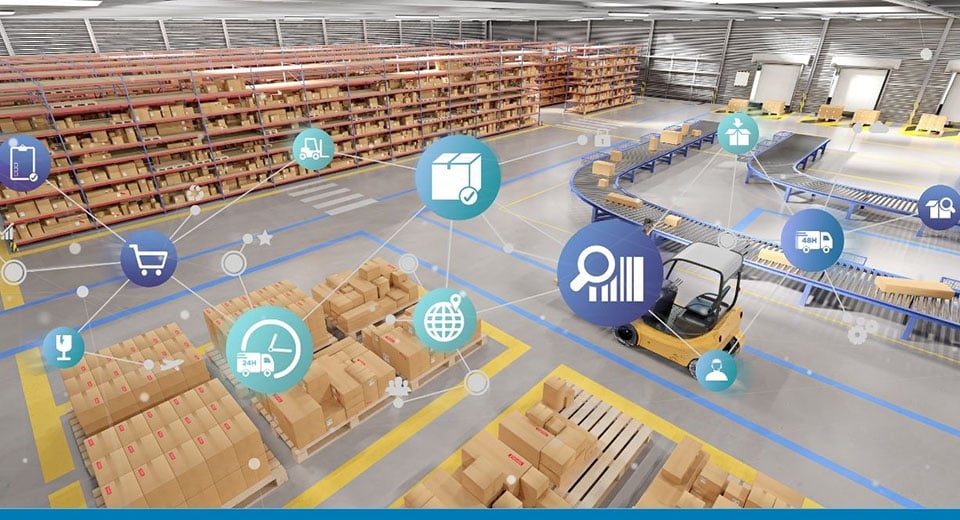 Because inventory is your wholesale distribution business's most significant asset, using the best inventory management technology to streamline and optimize your warehouse operations is crucial.
In addition to your warehouse and on-shelf availability, proper inventory management also affects loss prevention, financial audits, and customer satisfaction. Things can get tricky if you have more than one warehouse and a large volume of SKUs; add in today's supply chain disruptions, and it's not surprising that distribution businesses struggle with inventory management.
If you use spreadsheets and a small business accounting application like QuickBooks to manage your inventory, you're likely experiencing:
Unknown availability of items
Unknown location of items
Excess inventory
Out-of-stock situations
Overstocking
Poor warehouse organization
Inaccurate or inefficient inventory tracking methods
If even one of these pain points sounds familiar, it's time to reevaluate your software and processes. Here are five questions to ask about:
Integration
Is your inventory data scattered across multiple applications? Are you re-entering information, making mistakes, and wasting time?
Demand
Can your inventory stock meet the demands of orders made through all your business lines?
Automation
Do you have automated processes to control your inventory's receipt, reordering, and rotation?
Control
Can you control what merchandise comes in, when it arrives, and from which invoice or lot number?
Forecasting
Does your current system deliver accurate reports on your inventory stock and past demands to help you make informed decisions for future purchasing and orders?
While these challenges seem overwhelming, the good news is that you can overcome them with a powerful enterprise resource planning (ERP) solution like SAP Business One.
SAP Business One improves inventory management processes in every way. With real-time data integrated on one easy-to-use system, every member of your distribution business gets vital inventory information. That means your accounting department can monitor inventory value and create more effective purchasing budgets. Your sales and customer service representatives can check on item availability, move more valuable products, and land more big sales—whether they're in the office or on the road.
With SAP Business One, you can meet your customers' demands for more choices, faster fulfillment, and lower prices. The solution gives you a single, transparent view of your warehouse and distribution operations and integrates with financials, operations, customer relationship management (CRM), inventory, and payroll to optimize inventory and boost customer satisfaction.
Learn More
Set aside 45 minutes to watch the video below and learn more about inventory best practices, SAP Business One, and the benefits of integrating ERP with a warehouse management system (WMS).