SAP Business One success stories: Hear from Valu Home Centers to learn how SAP Business One can help you see sales, cash flow, and trends in real-time.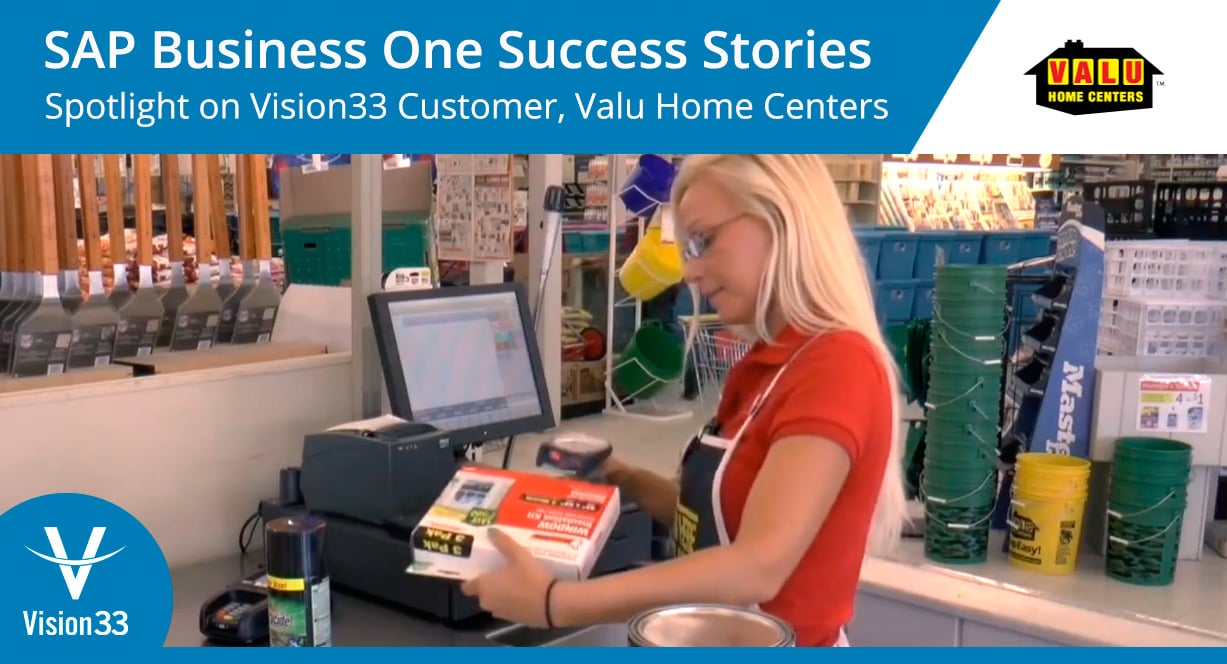 Valu Home Centers offers do-it-yourselfers an alternative to big-box warehouse home improvement stores. Founded in 1968, the chain operates 41 well-stocked, medium-sized stores throughout western and central New York and northwestern Pennsylvania. Valu Home Centers focuses on superior customer service and hands-on involvement in their communities, supporting causes like Habitat for Humanity and the Make-A-Wish Foundation.
Time for a Renovation
Valu Home Centers became one of many SAP Business One success stories when its home-grown software couldn't support its sizeable business, which includes 900 employees and 150 point of sale (POS) systems. Vital data languished in disconnected databases, making it impossible to manage individual store inventory. Valu Home Centers needed to streamline its operations and integrate its POS retail management systems with an enterprise resource planning (ERP) solution. This was a daunting task, and Valu Home Centers needed the right partner to help them tackle it.
A Solid Partnership
Vision33, an IT professional services company, has the expertise and experience to manage a project of this complexity. Vision33 worked closely with Valu Home Centers to implement iVend Retail in its stores and SAP Business One, a powerful ERP solution, in its corporate office. This combination of technology is easy for Valu Home Centers' team to use and allows them to see sales, cash flow, and trends in real-time.
With complete visibility into its inventory, Valu Home Centers can forecast and optimize inventory levels for each store, resulting in an overall reduction in stock. iVend Retail and SAP Business One are saving Valu Home Centers time, money, and energy and allowing it to keep its focus on its customers.
How Does Valu Home Centers Feel About SAP Business One?
Watch Valu Home Centers' short success story video to see how SAP Business One has become the nuts and bolts of its operations. See how its team – from a store support manager to the senior vice president of IT and administration – uses SAP Business One to make their jobs easier. You'll understand how SAP ERP software can help your growing business run more efficiently and give you a competitive edge, regardless of your industry.