Find out 4 strategies for improving CRM adoption among your sales team. Read more.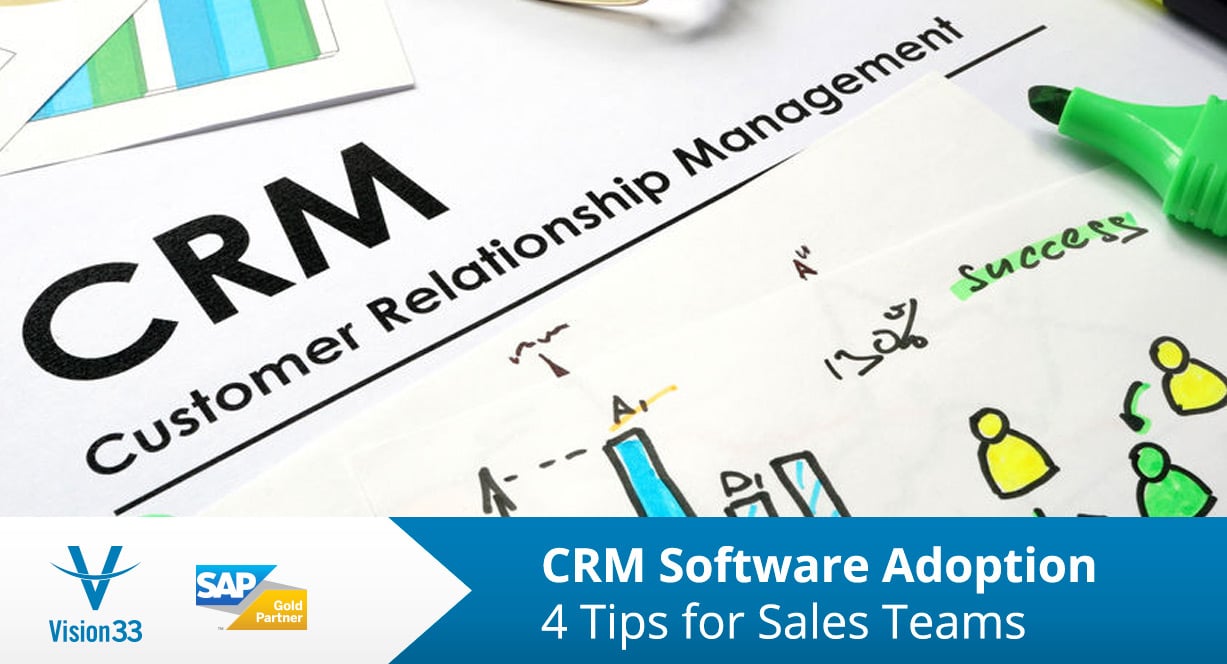 Business management software, like enterprise resource planning (ERP), offers small to midsized businesses (SMEs) insight into business performance. However, an equally importantly consideration is obtaining insight needed to better understand the customer. When it comes to the customer relationship management (CRM) function of ERP, its purpose is to better manage a sales team's interactions throughout the customer life cycle…that is, if only you could get a higher rate of CRM software adoption among your employees!
CRM Software Adoption Challenges
Indeed, CRM user adoption represents a challenge for businesses that have, or are planning to, invest in business technology to improve the efficiency of their operations. By adopting business management software with a CRM function, organizations have the potential to achieve more leads, achieve higher lead-to-revenue conversion rates, and identify up-sell and cross-sell opportunities; all the while improving their customer service by better understanding their needs.
Watch this video clip for a sneak peek of our Boost CRM Adoption and Engage with Prospects in Record Time webinar.
CRM Software Adoption Strategies
Be sure to watch the full webinar as we discuss 4 strategies that can help you improve user adoption with your sales team:
Involve the sales team in defining the business need for the software.

Get buy-in during the early stages of tool selection and process design.

Ensure adoption during roll-out phase of the business solution.

Maximize the value of your investment in CRM over time.
Vision33 has over a decade of experience in partnering with growing SMEs to implement business system with high success rates and insight into how businesses can boost user adoption rates.
Boost CRM Software Adoption and Engage with Prospects in Record Time
If you'd like to learn more about these CRM user adoption strategies, access our on-demand webinar: Boost CRM Adoption and Engage with Prospects in Record Time.