From partnerships to online-only brands opening physical stores, omnichannel strategies have moved at a rapid pace this year.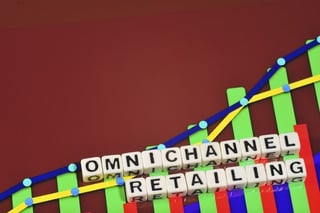 In 2014, the term omnichannel was almost frivolously thrown around within the online retail industry as brands began evaluating their organizational strategies. Now though, the term has gained traction in the industry and seems to have moved out of buzzword status and into real strategy. Here are some trends we've seen during this year.
Omnichannel Partnerships Have Become More Frequent and Viable
The speed at which this commerce continues to grow is being led by the consumers and is continuing to move faster than some brands can even handle. That's why more and more partnerships are being created to meet demands. This has resulted in the need to hire internal personnel to manage the integration of partner program relationships.
Cross-Department Collaboration Has Become More Important
Omnichannel commerce has become complex and more employees from different departments have had to get involved. Brands seem to be looking for more employees who have backgrounds in multiple areas, such as digital marketing and IT to help lead their initiatives. These employees are helping with communication across the organization to support the technology ecosystem and help create a unified shopping experience.
Some Consumers Are Beginning to Prefer Less Interaction with Sales Staff
A study by Deloitte has shown that consumers prefer to look for information themselves on their tablets and smartphones to assist with their shopping experience. They're also preferring to use unmanned in-store devices like digital displays and kiosks.
Online-only Brands Are Seeking Physical Stores
With more consumers preferring not to deal with sales staff, and the increasing closure of large brick and mortar chain stores, some of the bigger online-only brands have been looking for store locations in attempts to create an omnichannel manifestation. This path is somewhat of a reversal from the traditional omnichannel path of linking an online presence with physical locations. The brands that are pursuing stores probably understand that within the industry, less sales are coming from store-only visits where customers randomly walk in and purchase something on the spot.
Conclusion
Omnichannel retailing has taken some rather unexpected and unique turns in the last year. As the growth carries on moving rapidly, some brands are likely to look for partnerships to keep them afloat. It's going to be interesting to see how the larger online-only brands start their physical store footprint too.
To learn more about how to become a successfully optomized omnichannel retailer, download the SAP Business One for Retail brochure.